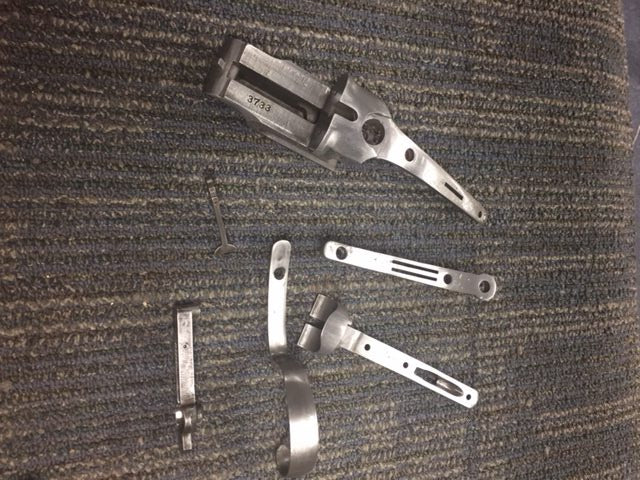 Shotgun Restoration Project
Restoration projects are very enjoyable to me. I enjoy them the most because of of the transformation I see from start to finish.
Shotgun restoration projects also have more steps than any other restoration.
First we will take off the original bluing finish on the shotgun. This takes quit a bit of time as we do everything the old school way by hand sanding. Once we have sanded it down to the level we want then we will prepare the different parts for the final finish. On old shotguns some of the parts will be color case hardened. Other parts will be blued and screws we will nitre blue.
The next step after all the metal parts are finished is to start sanding on stock. We will take all the original finish off. We use several different grits of sand paper. You have to start with a course grit and move down to a fine grit. This take time because you have to sand the entire part with a certain grit then more to the next grit and sand the entire part again. It is really fun to see as you move to the finer grits how the metal or wood responds to the sand paper. It really start to come alive.
These parts have been sanded and are ready for color case hardening, slow rust blueing and nitre bluing.
One tip if you are doing a home restoration project is to put your sand paper around a little piece of wood that is flat so when you sand you will be sanding your piece flat and you will not get a ripple effect.
What ever level of restoration you want on your gun Lohman Gunsmith is your go to gun restoration experts. Here is a link to our restoration page Restoration Page
One of my favorite Shotguns is the Parker. I love the old side by side guns. Parker Brothers made around 242,000 shotgun in various grades from 1867 through 1942. They are one of the most collectable American shotguns.
If you are looking for the best gunsmith in Houston for your shotgun restoration project, give us a call or send us a email
Check out our web site on repairs https://lohmangunsmith.com/repairs/ or check out our home page at: https://lohmangunsmith.com/
Send us a email at gunsmith@lohmangunsmith.com
Call us at (832) 849 – 0009
We are open:
Monday – Friday 8:00 a.m. – 5:00 p.m
Saturday 9:00 – Noon