Custom Gun Stock Makers
Lohman Gunsmith is one of the finest custom stock makers in the United States. Lohman Gunsmith does custom stock making and stock repair. We do not use a CNC machine or cut out patterns. We measure and cut and shape the stocks to the dimension and style you want with mostly hand tools.
Style:
We can make a stock for any rifle or shotgun in a one or two piece configuration. We can make it any length, style of cheek piece. We can do Ebony grip cap or Ebony forend tip. We can put a cartridge trap in the stock. We build the stock to the exact specs you want. Your stock will be perfectly inlet and bedded with a hand rub finish with pore's open or closed.
Wood:
We use the finest wood from all over the world:
French Walnut (Juglans Regia) of the 40 or so species of Walnut, this strong close grain wood is the most prized wood to use in custom stocks because of the strength, beauty, and ability to shape.
Claro Walnut (Juglans Hindsii) This is very similar to Eastern Black Walnut . This is considered the most beautiful of all Walnuts because of it side variation of figure and color
Myrtle (Umbellularia California) A very strong and dense wood with color and figure and is light in color with dark mineral streaks showing fiddleback figure
Maple (Acre Macrophyllum) This is a very strong and durable wood with the weight comparable to Walnut that is generally light in color and bright fiddle back and quilt like figure.
Bastogne Walnut The rarest of all walnut woods, is a natural cross between California English Walnut and California Claro.
Wood grades range from plain, fancy, extra fancy to exhibition grade, all with varying quality of grain and figure.
Checker:
We can do had cut checker on your stock or forened.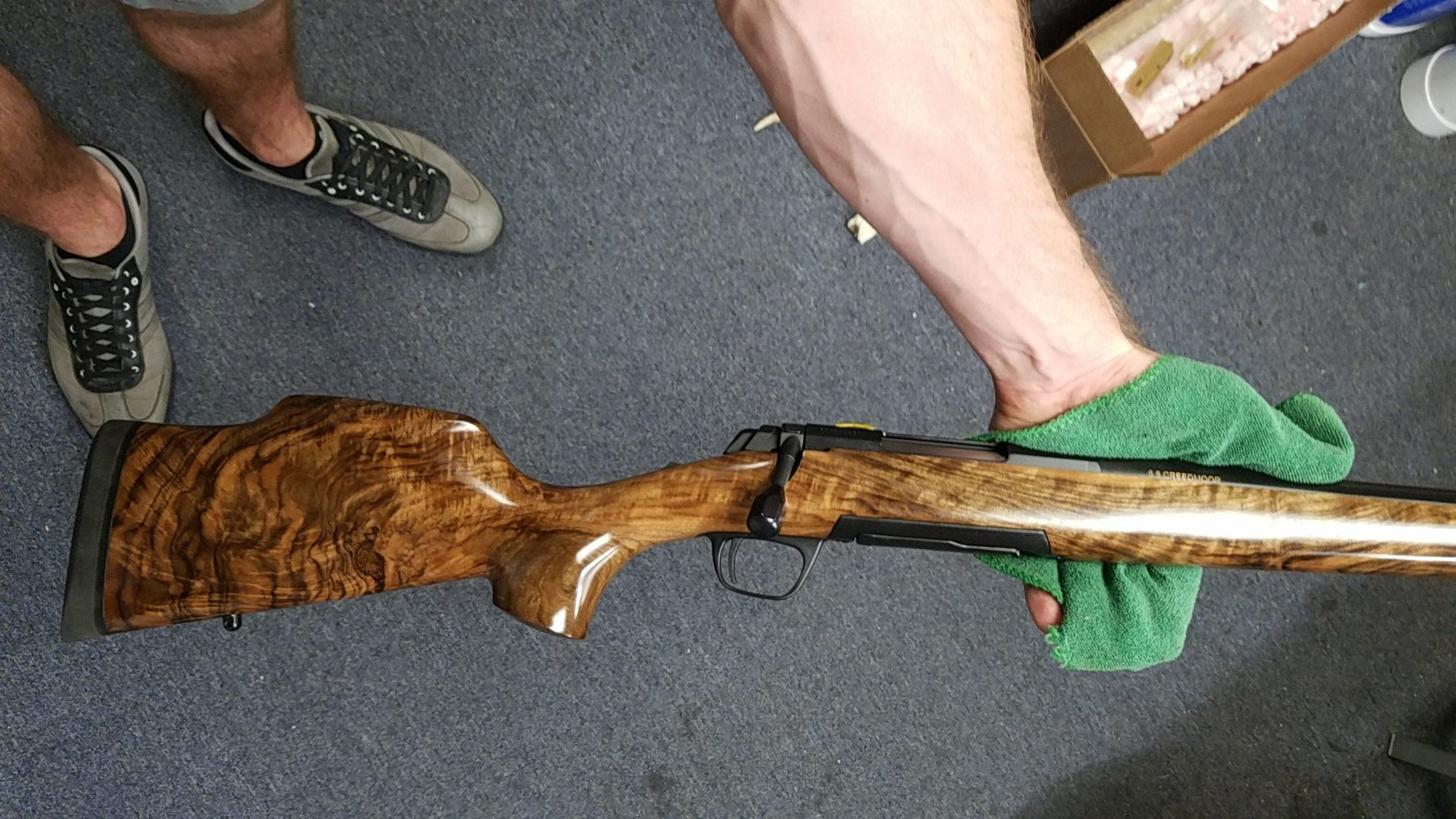 BROWNING X BOLT CUSTOM MADE STOCK PICTURE 1 OF 3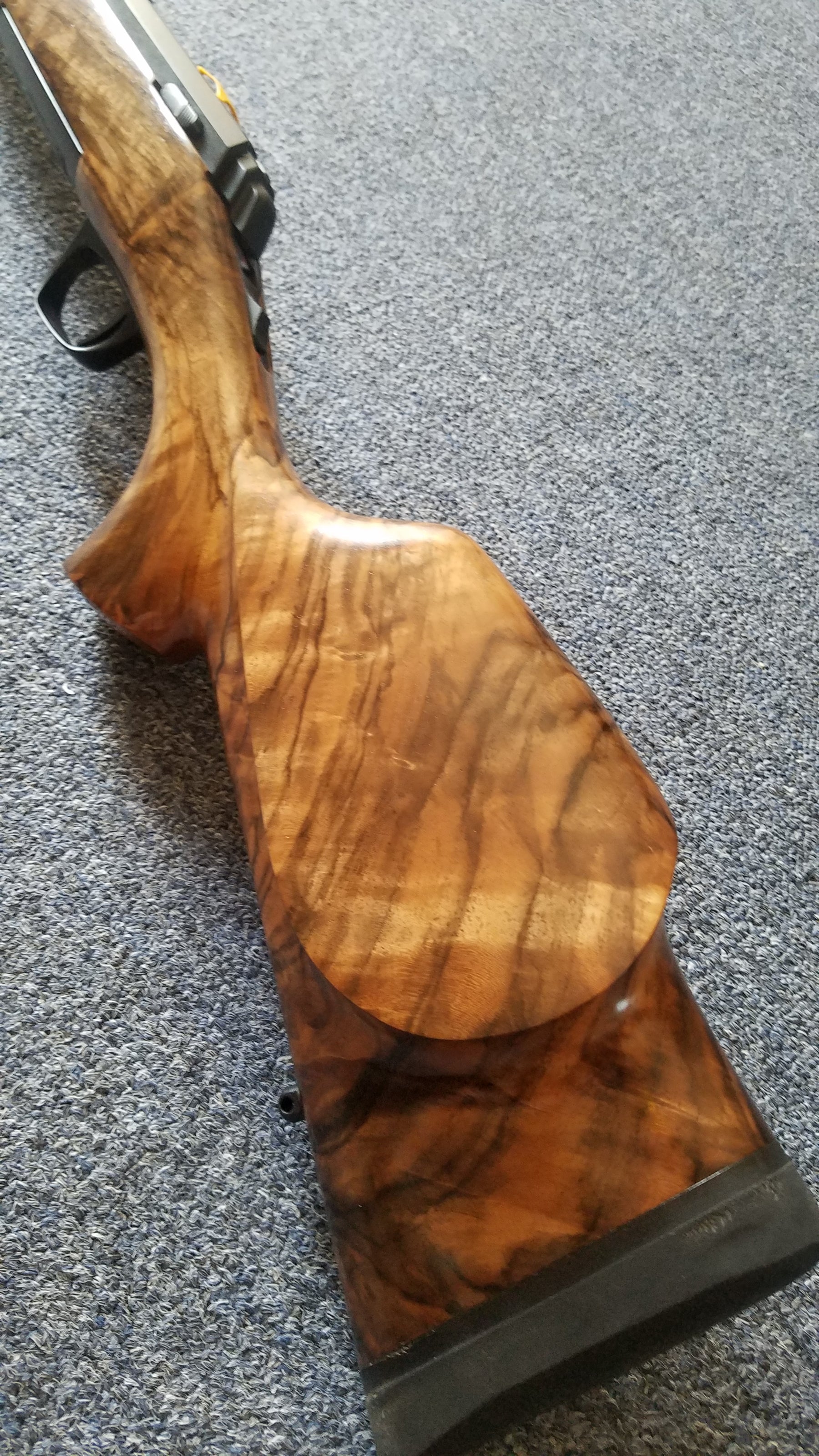 BROWNING X BOLT CUSTOM MADE STOCK PICTURE 2 OF 3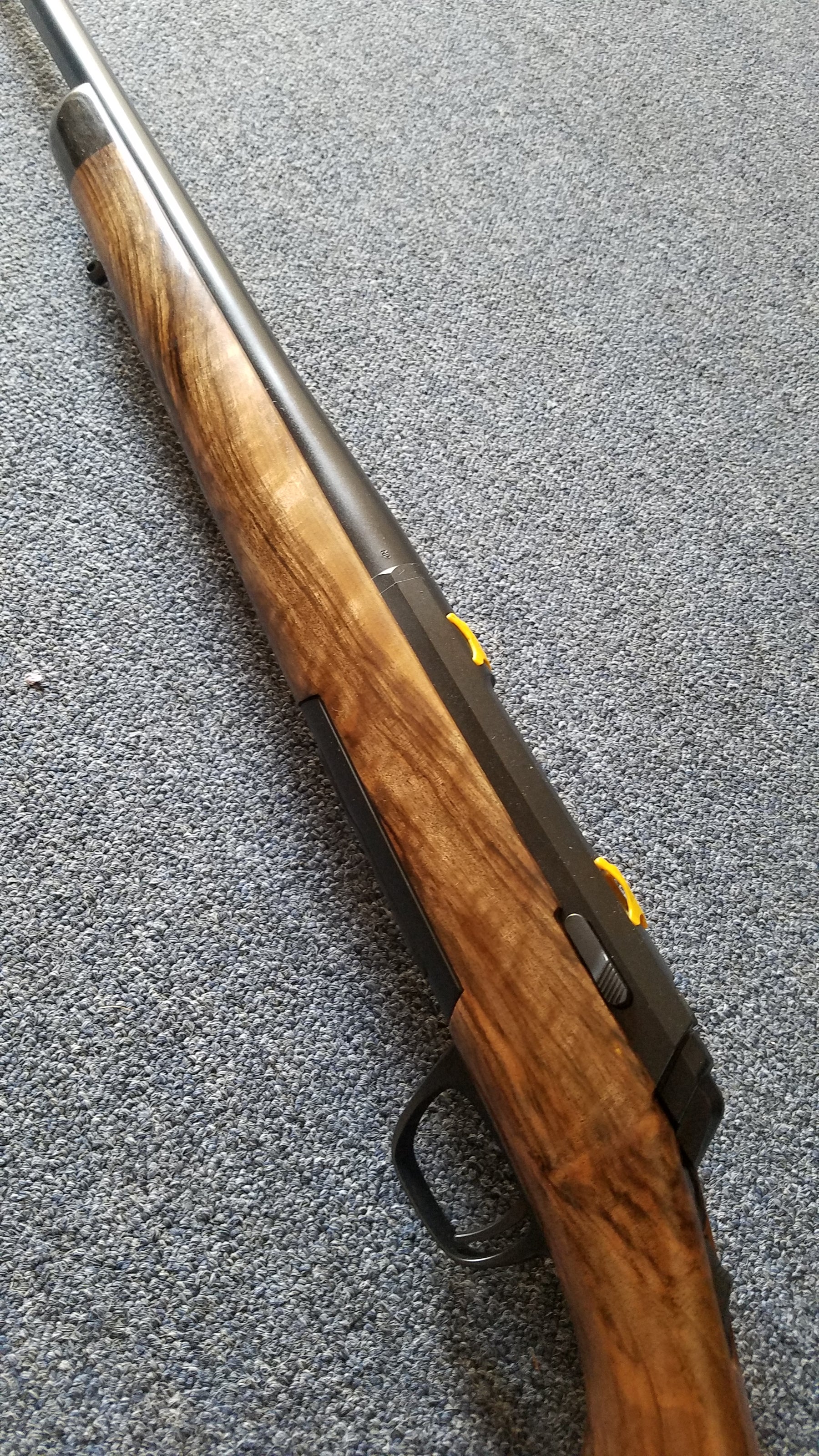 BROWNING X BOLT CUSTOM MADE STOCK PICTURE 3 OF 3
MARTINI STOCK AND FOREND FOR 22 LONG RIFLE FROM WOOD BLANK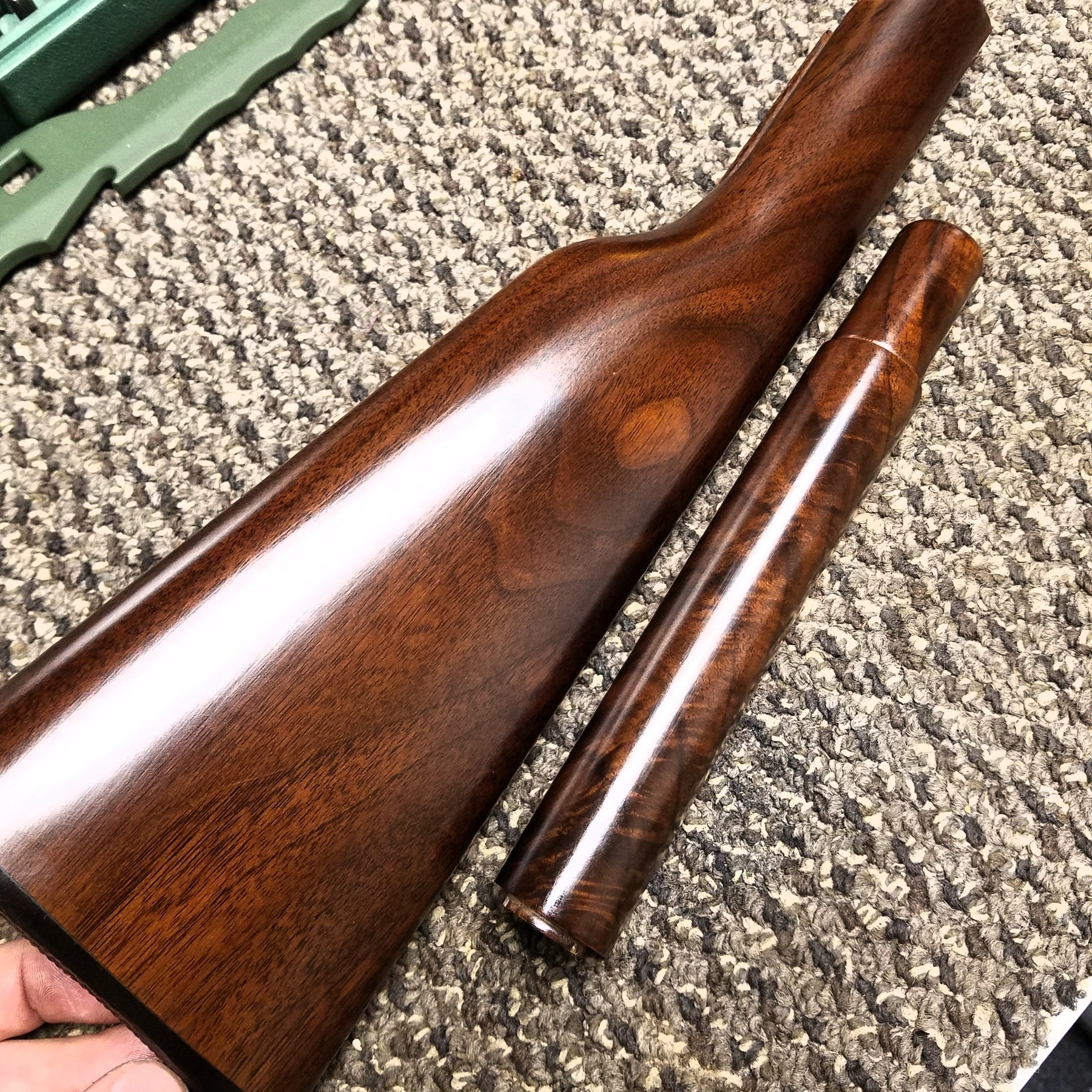 STOCK FOR HENRY LEVER ACTION 22 LONG RIFLE FROM WOOD BLANK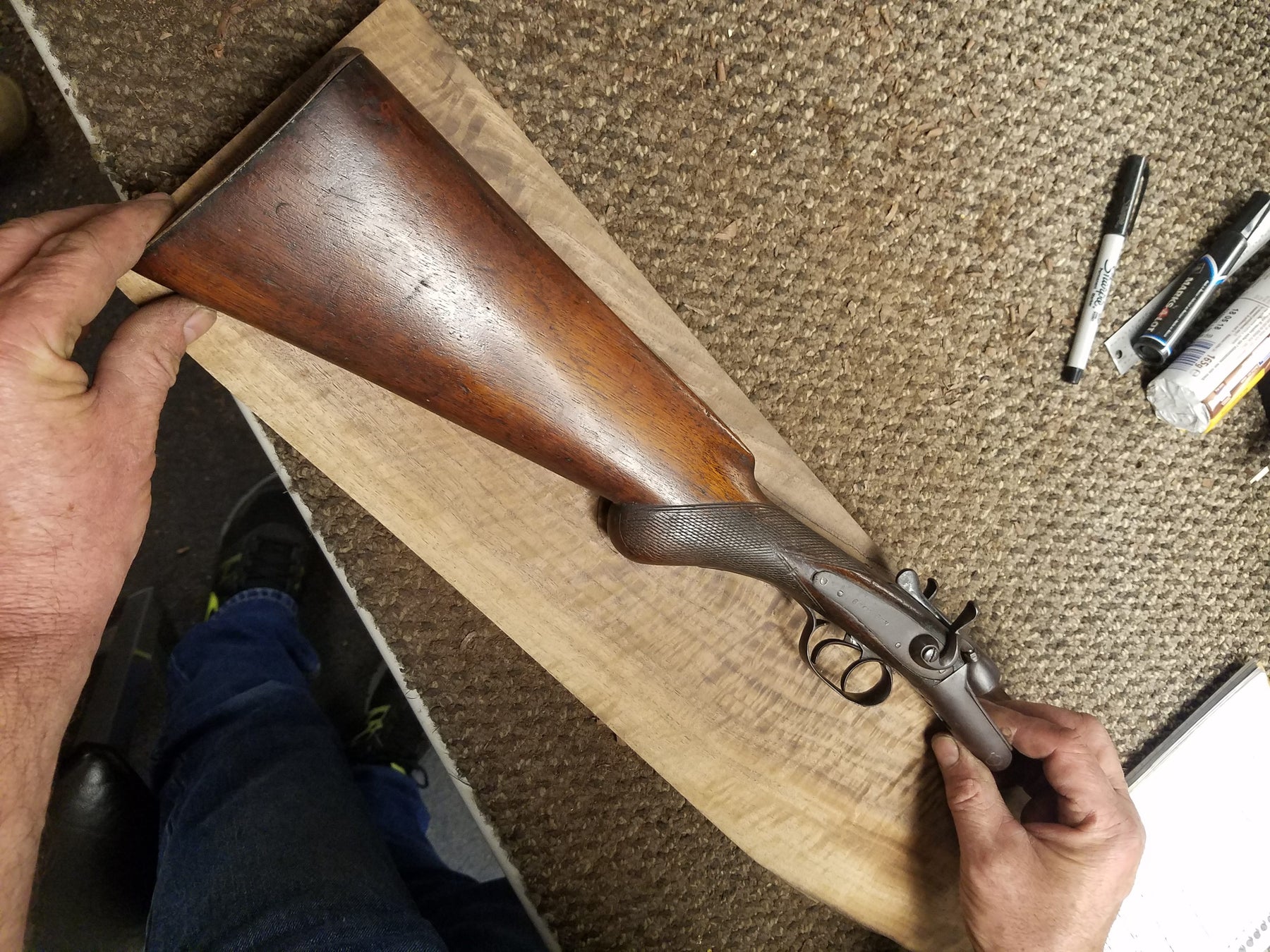 BELGIUM .410 SIDE BY SIDE MAKING A NEW STOCK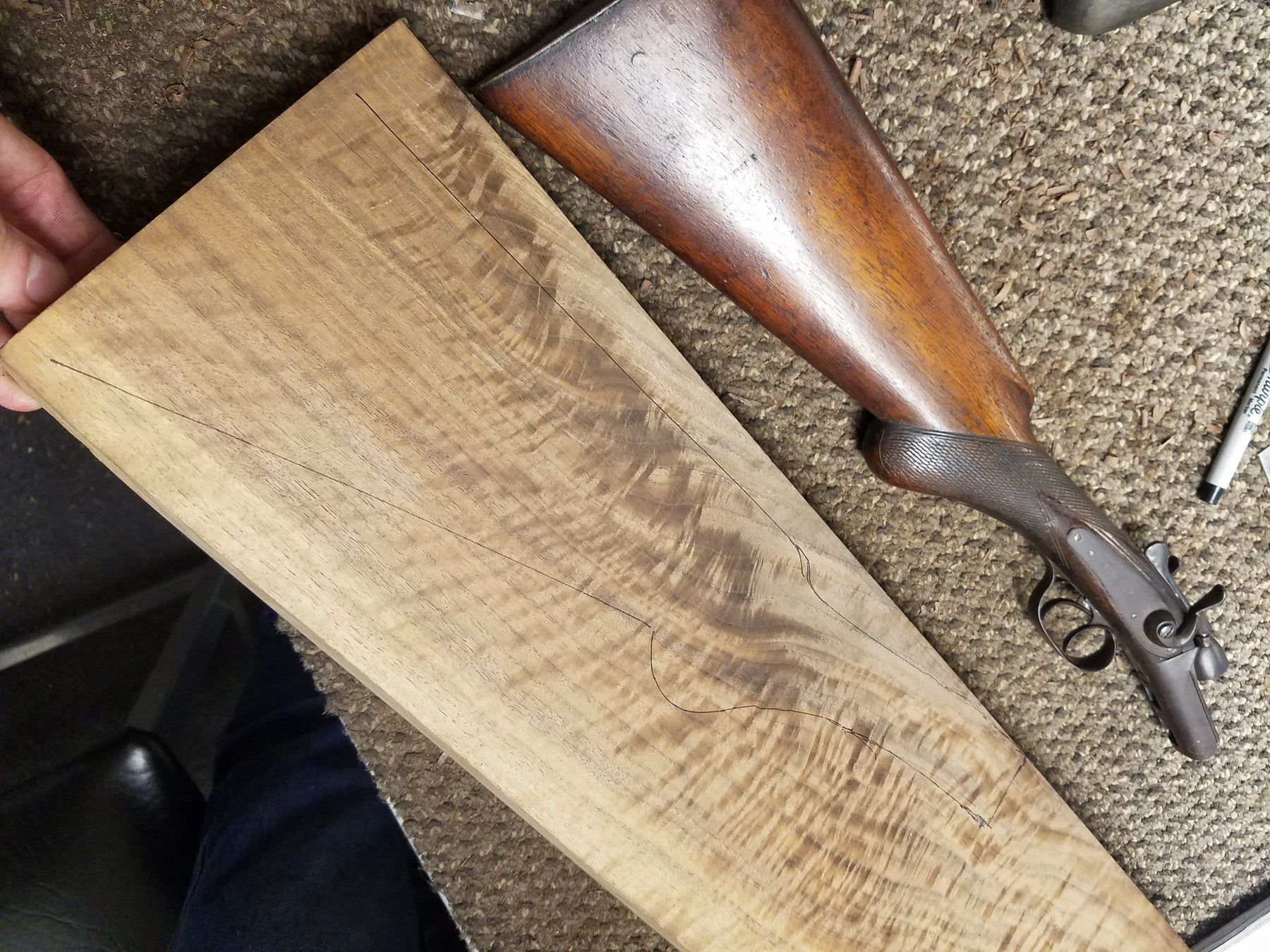 BELGIUM .410 SIDE BY SIDE LINES DRAWN
BELGIUM .410 SIDE BY SIDE STOCK SET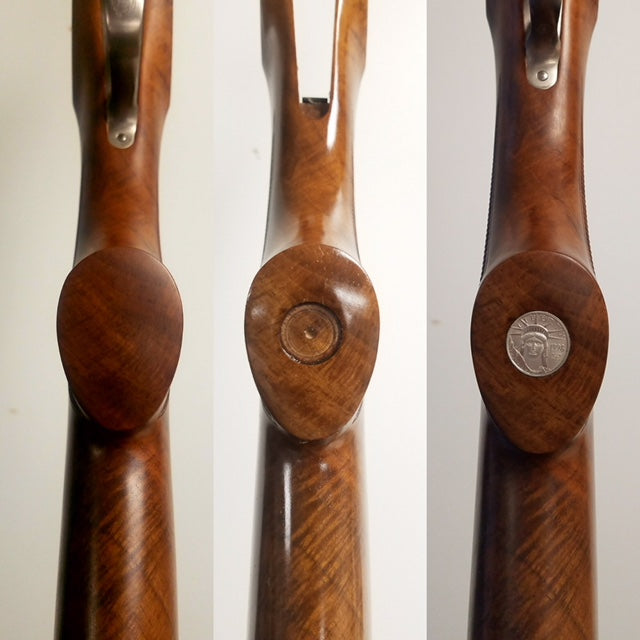 INLET A COIN IN A WOOD STOCK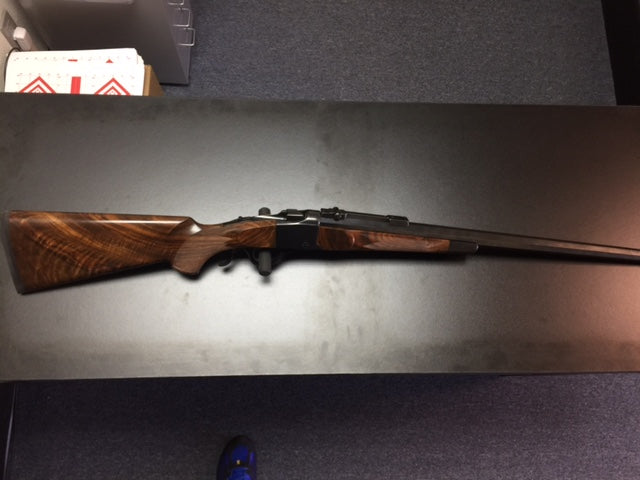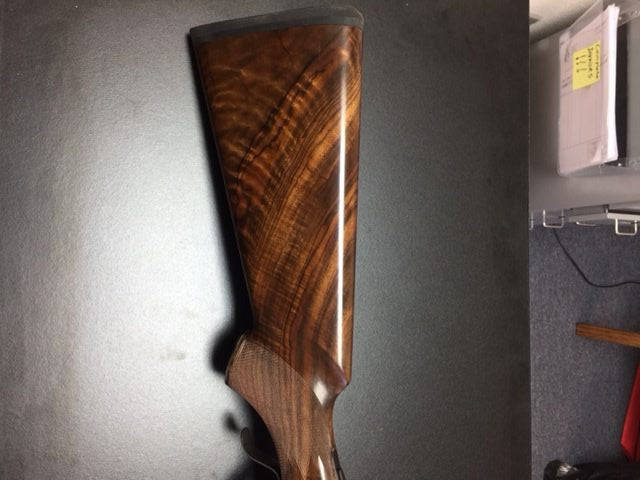 RUGER #1 STOCK MADE FROM BLANK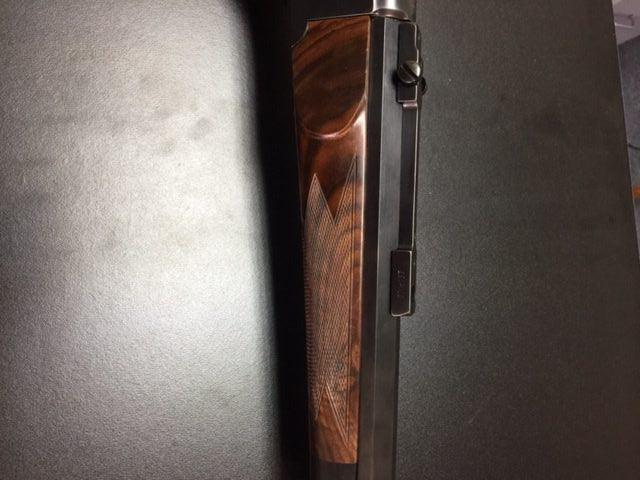 RUGER #1 FOREND SHAPED FORM BLANK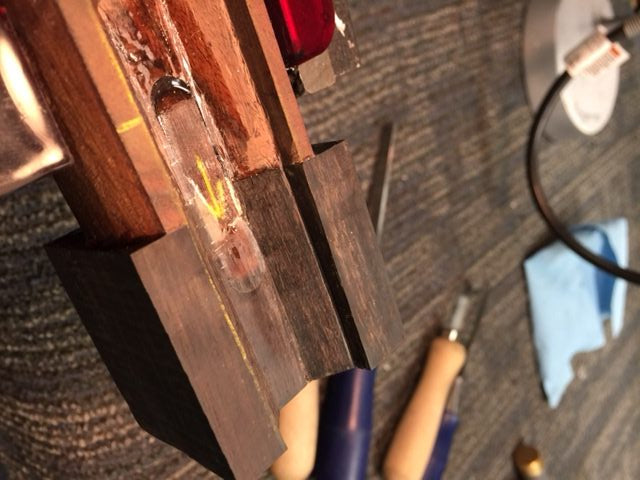 MAKING A EBONY FOREND TIP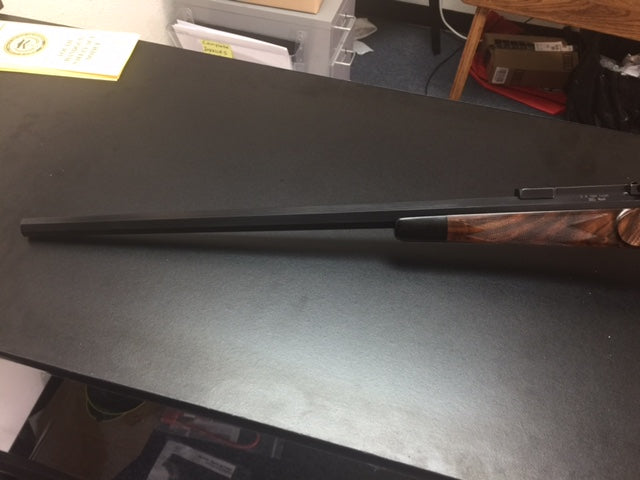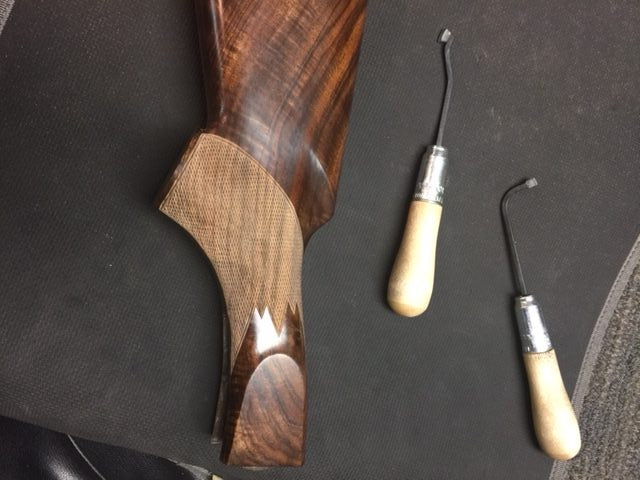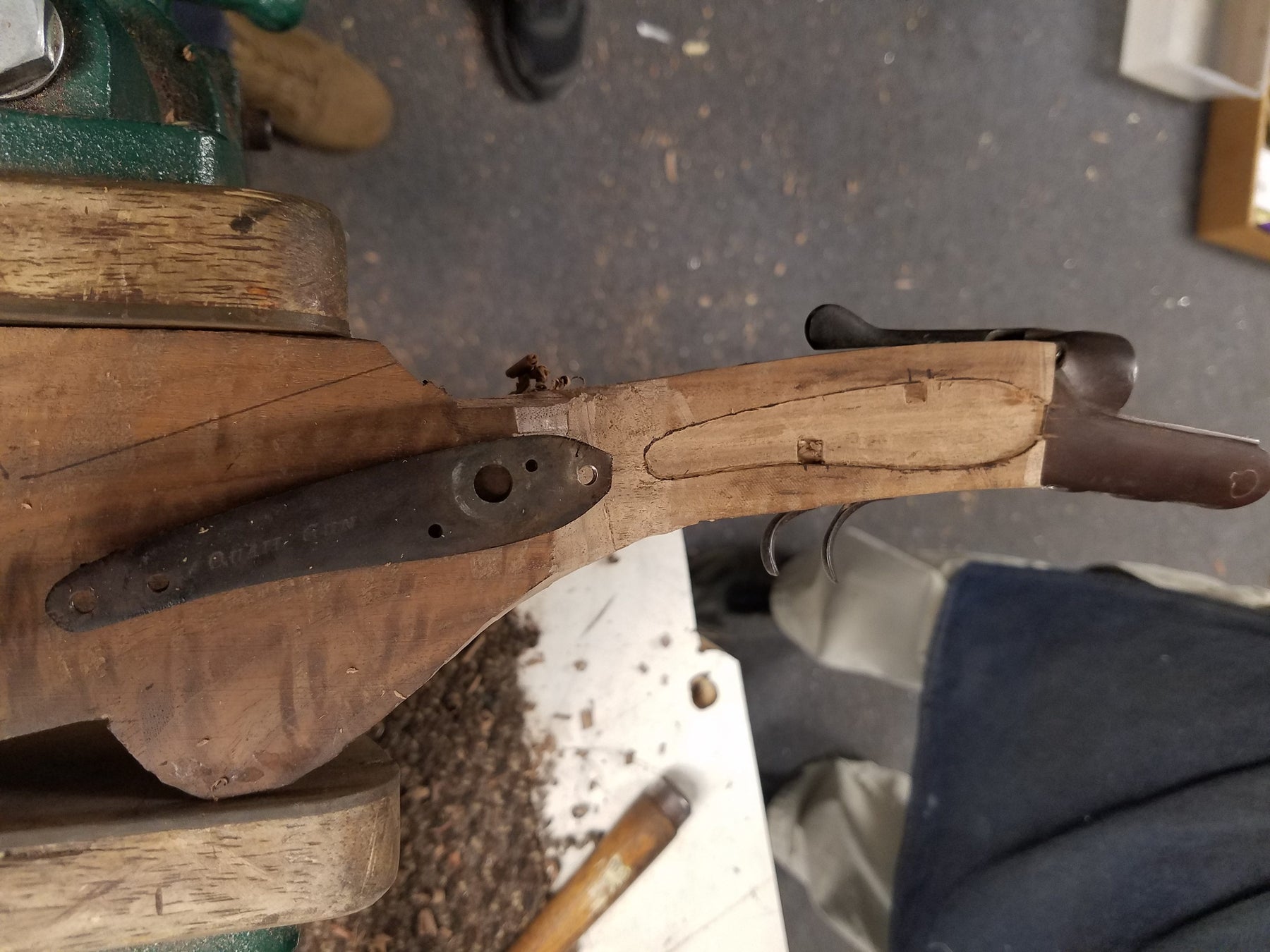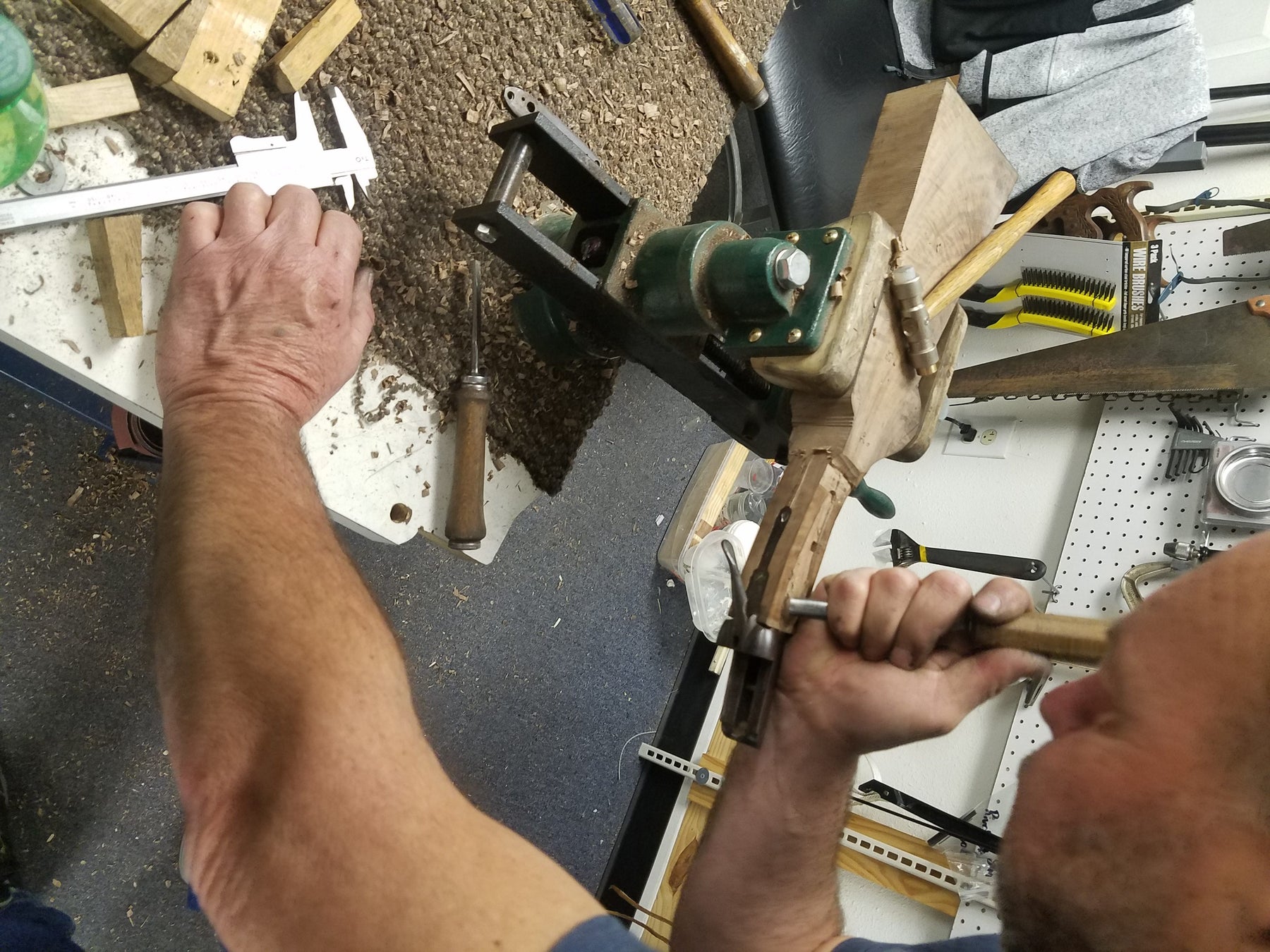 SHAPING FOR THE SIDE PLATE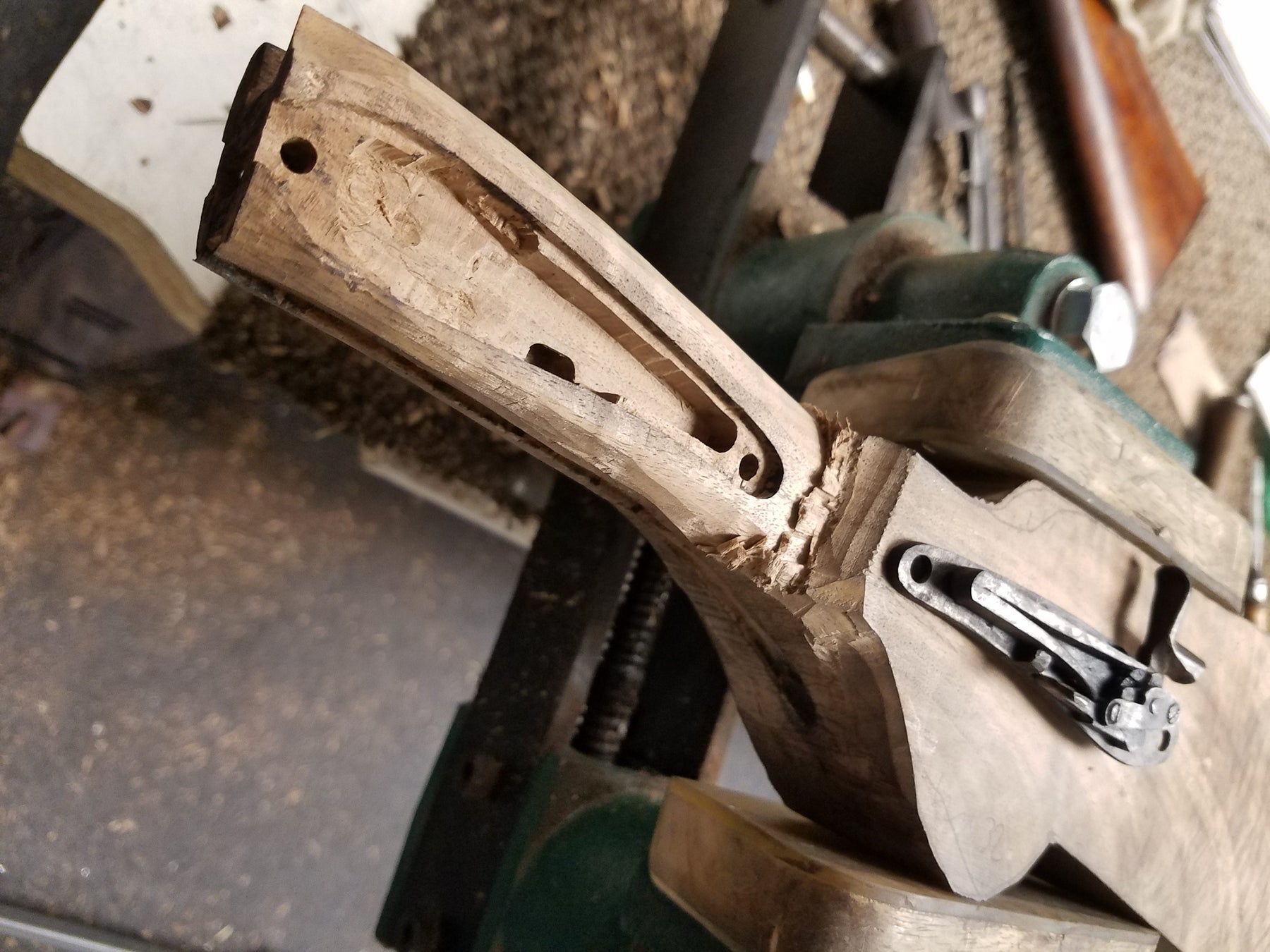 SIDE PLATE IN LETTING COMPLETE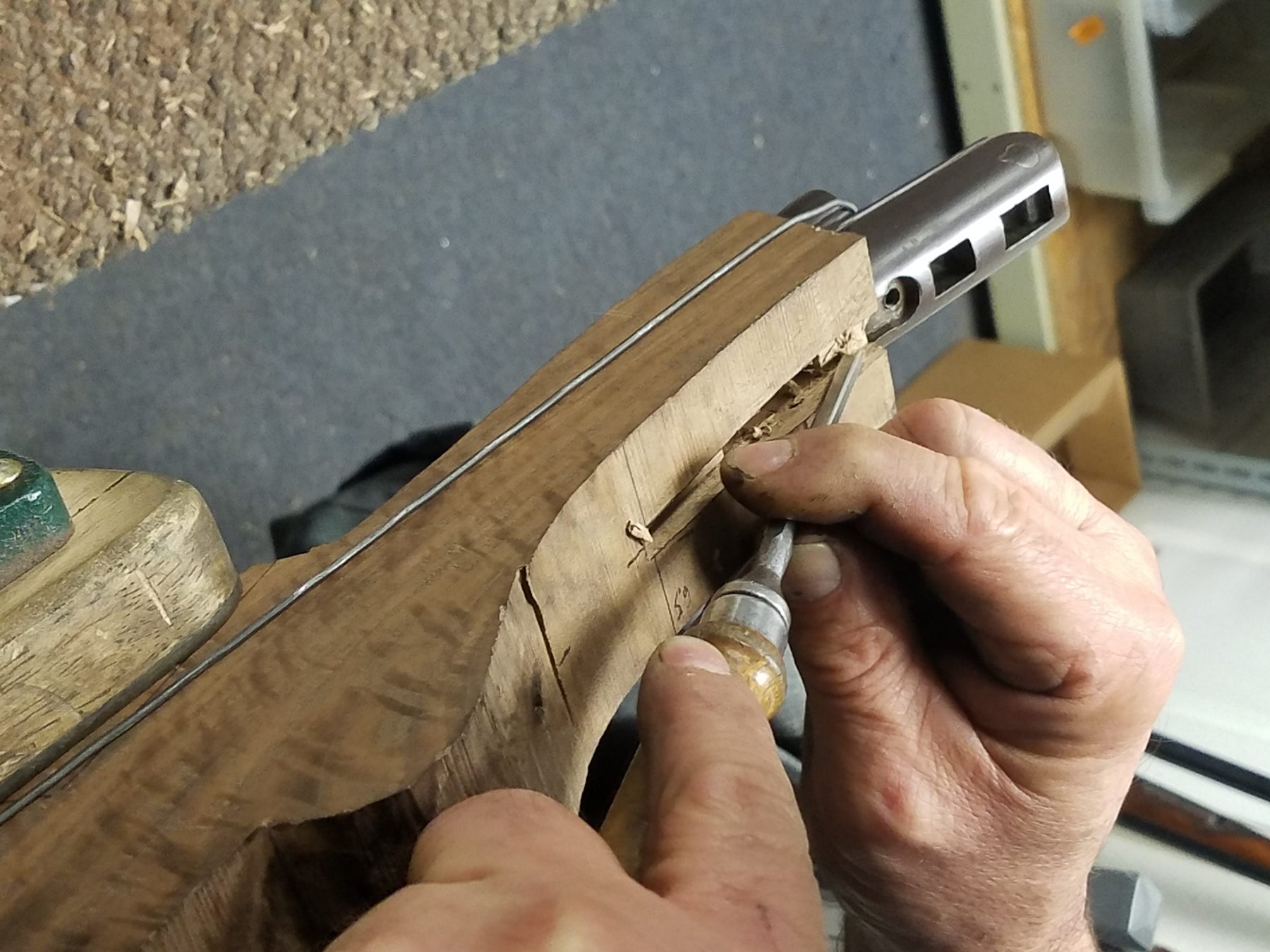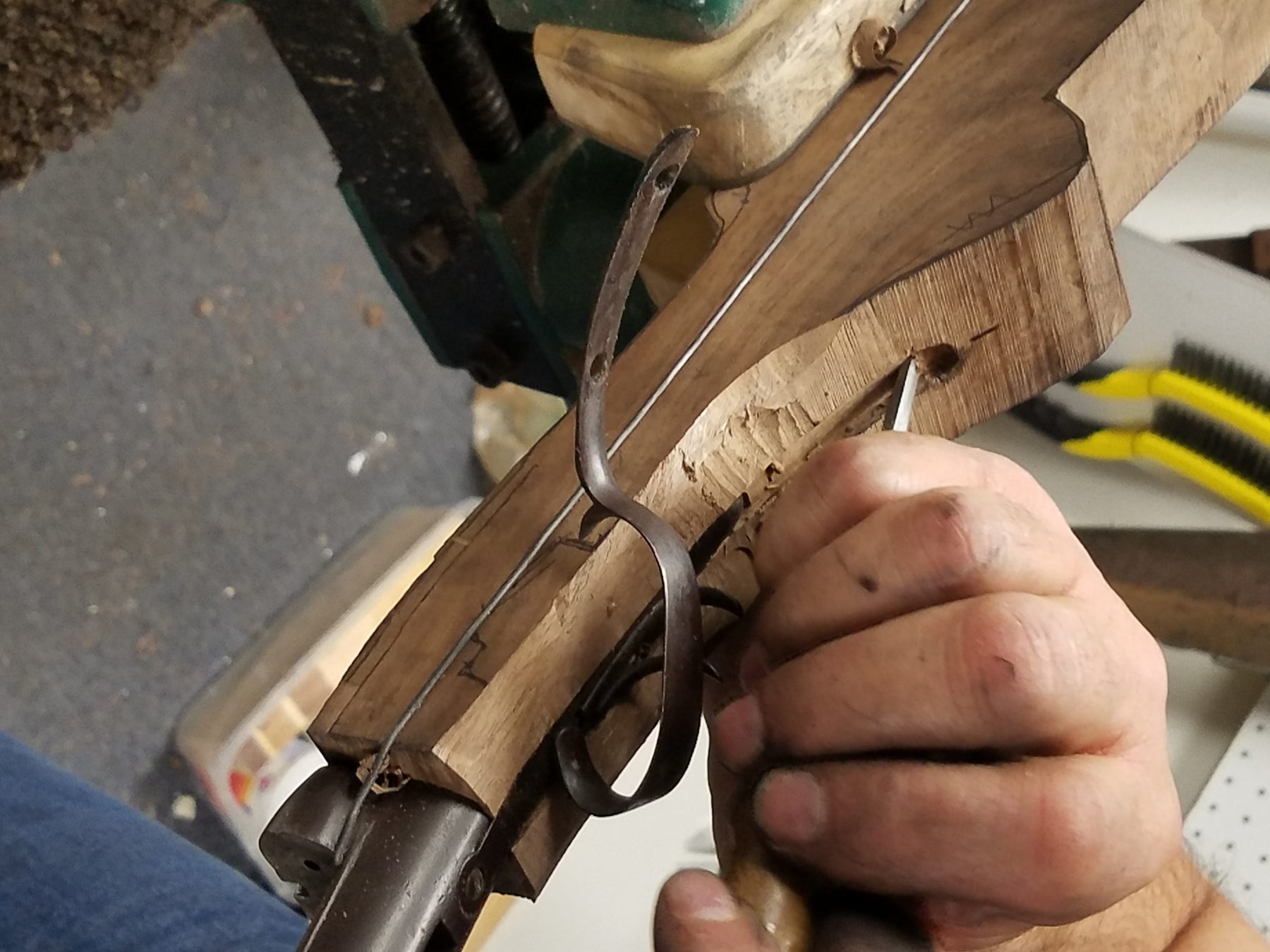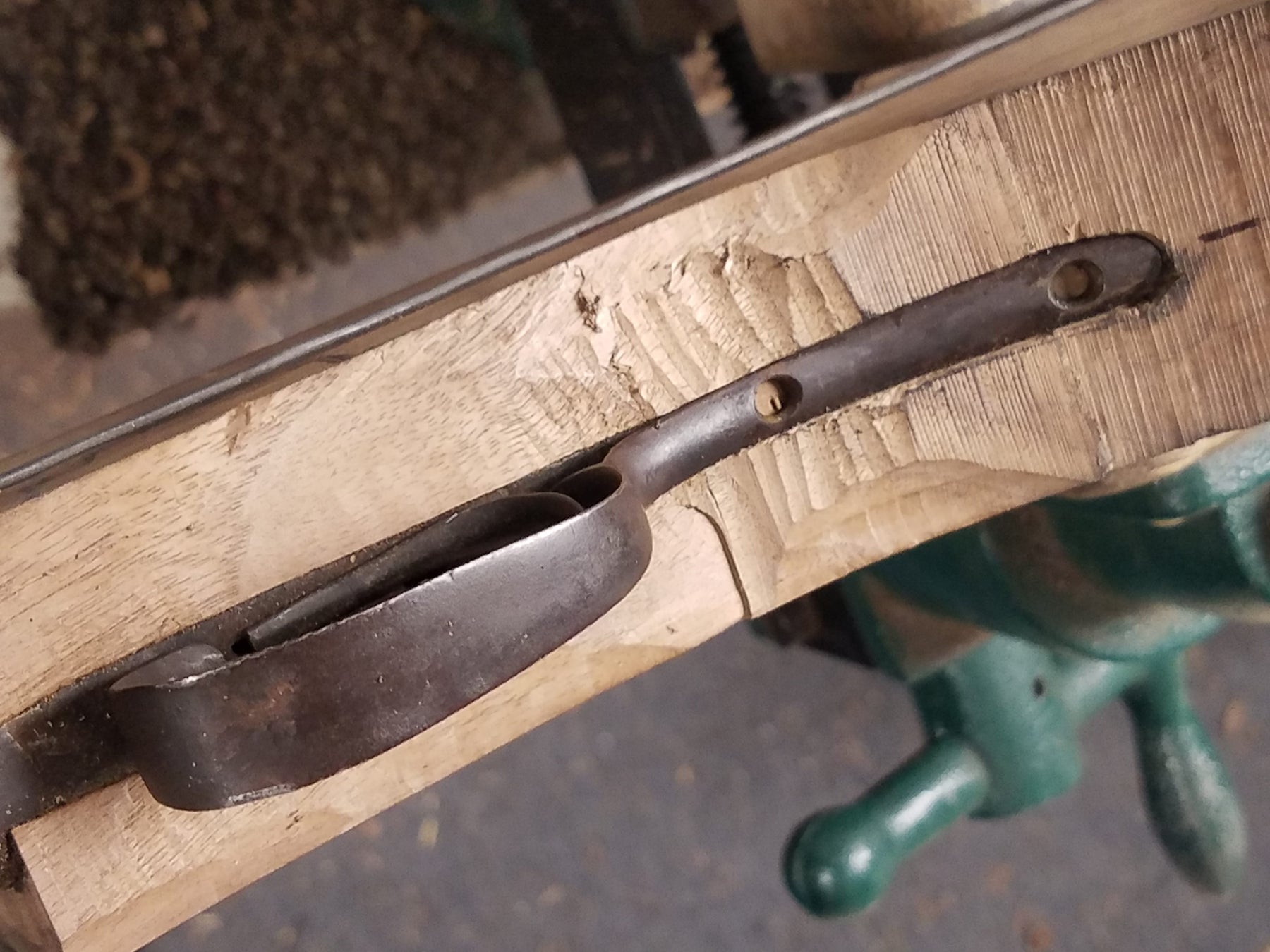 TEST FITTING TRIGGER GUARD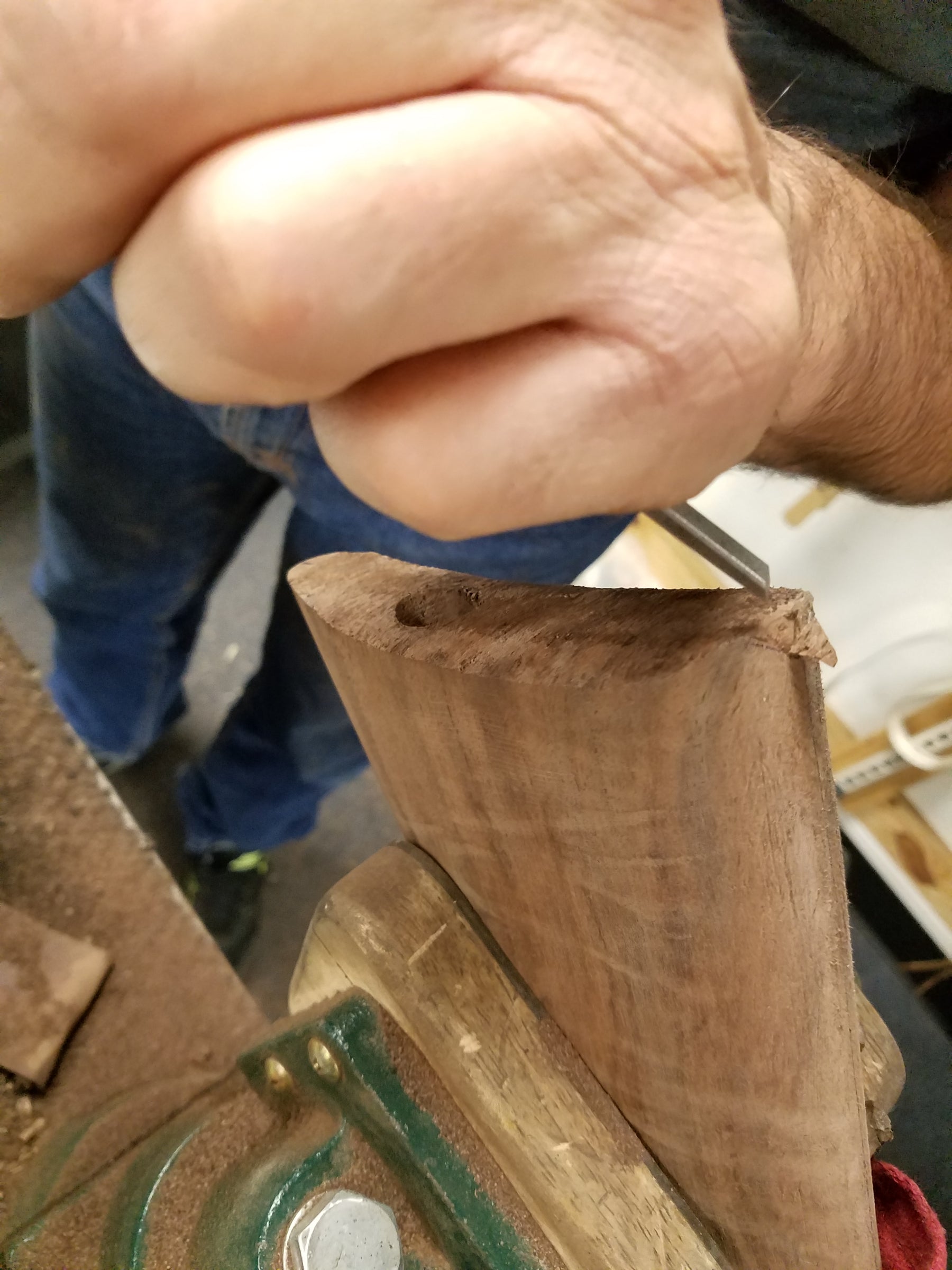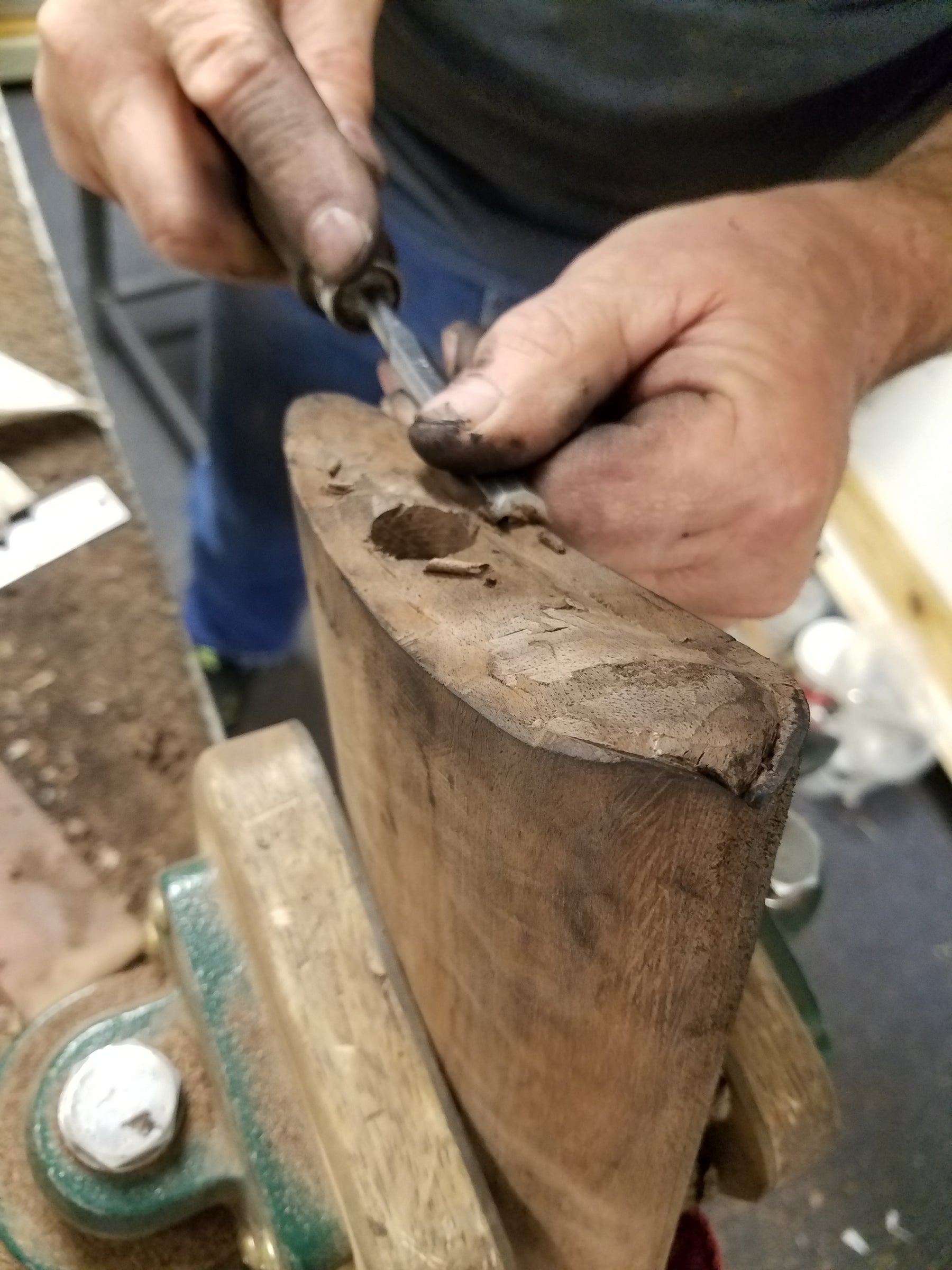 SHAPING OF THE BUTT PLATE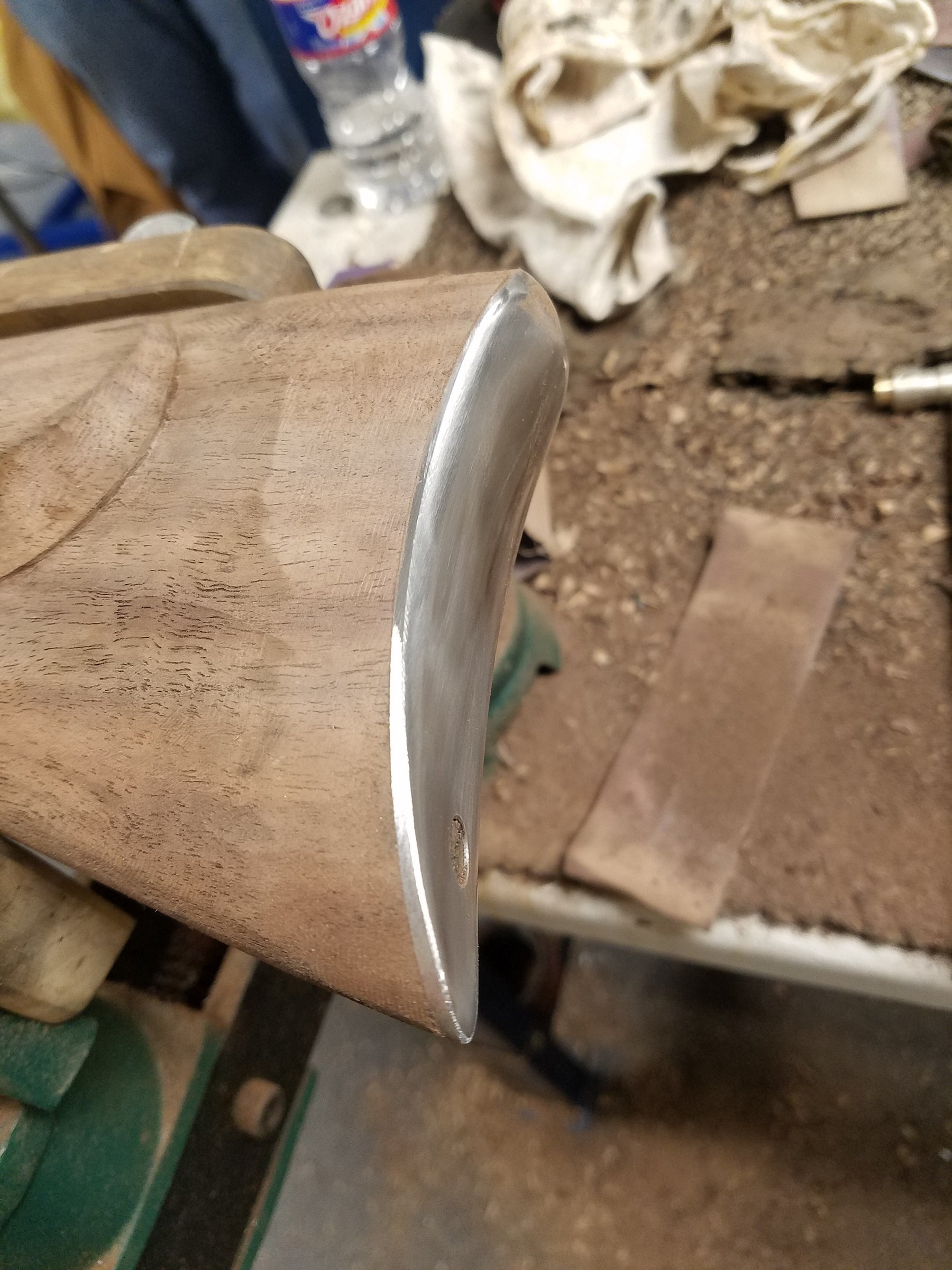 TESTING BUTT PLATE FITMENT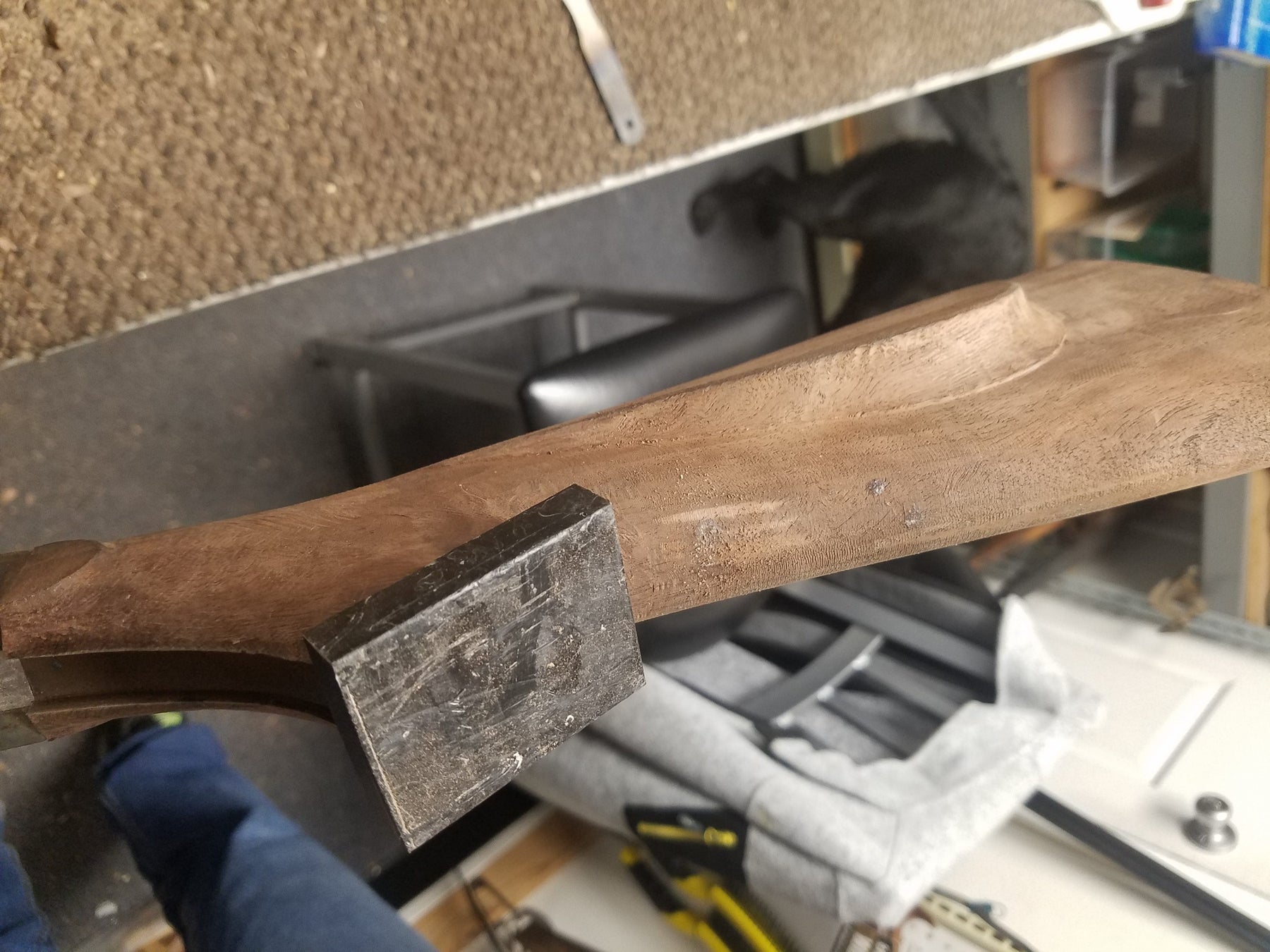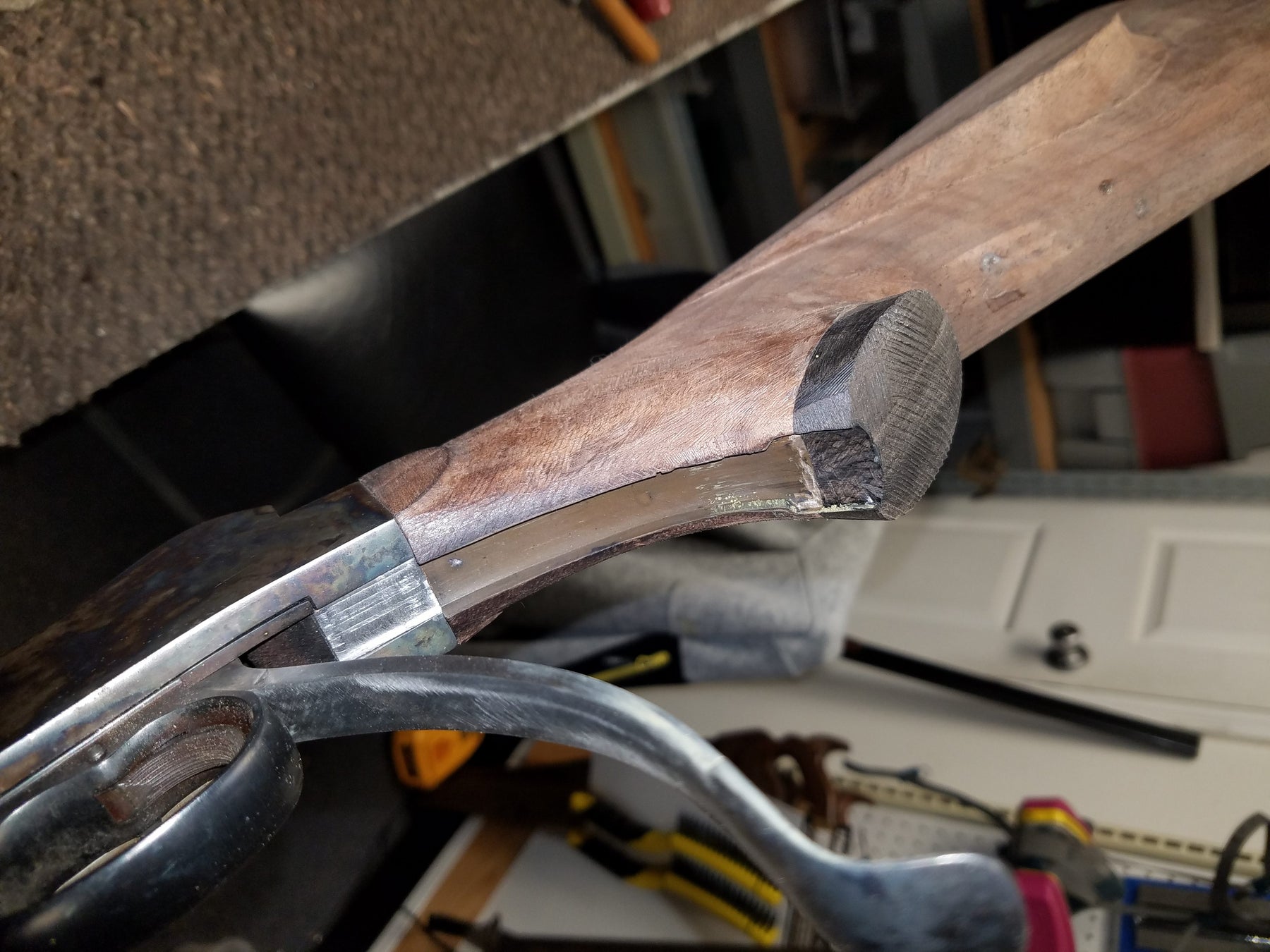 GRIP CAP SET AND INLET FOR LEVER DONE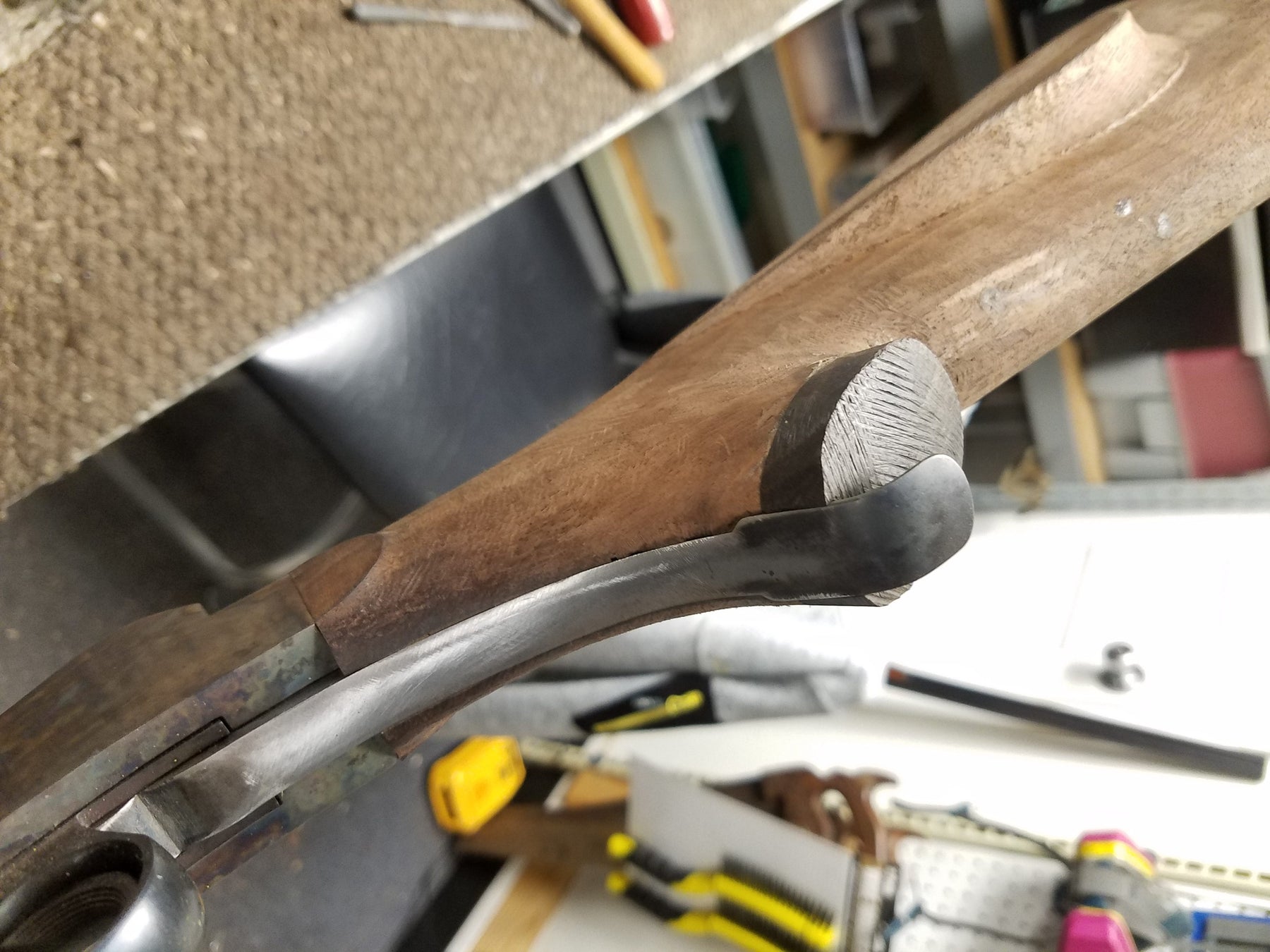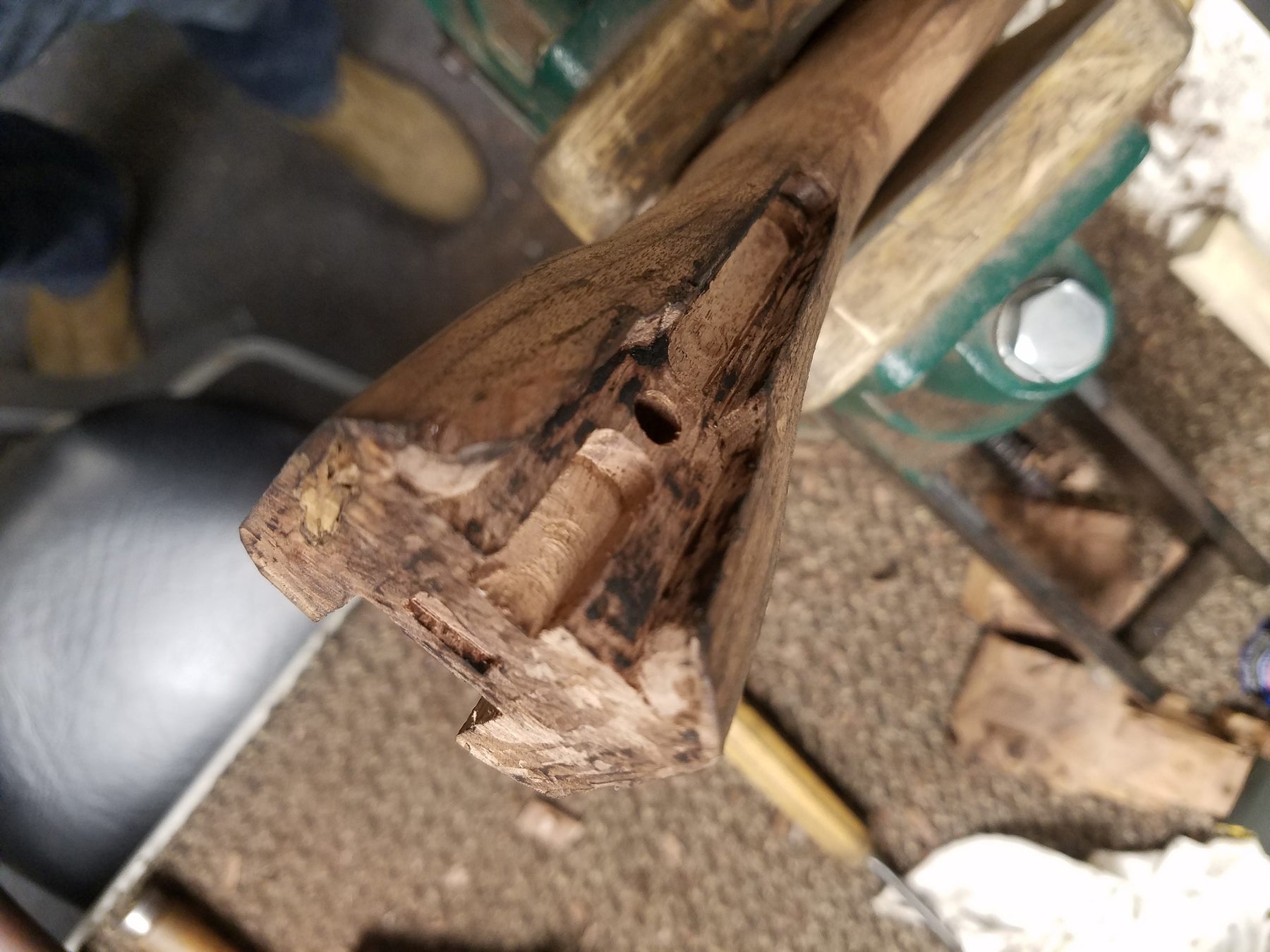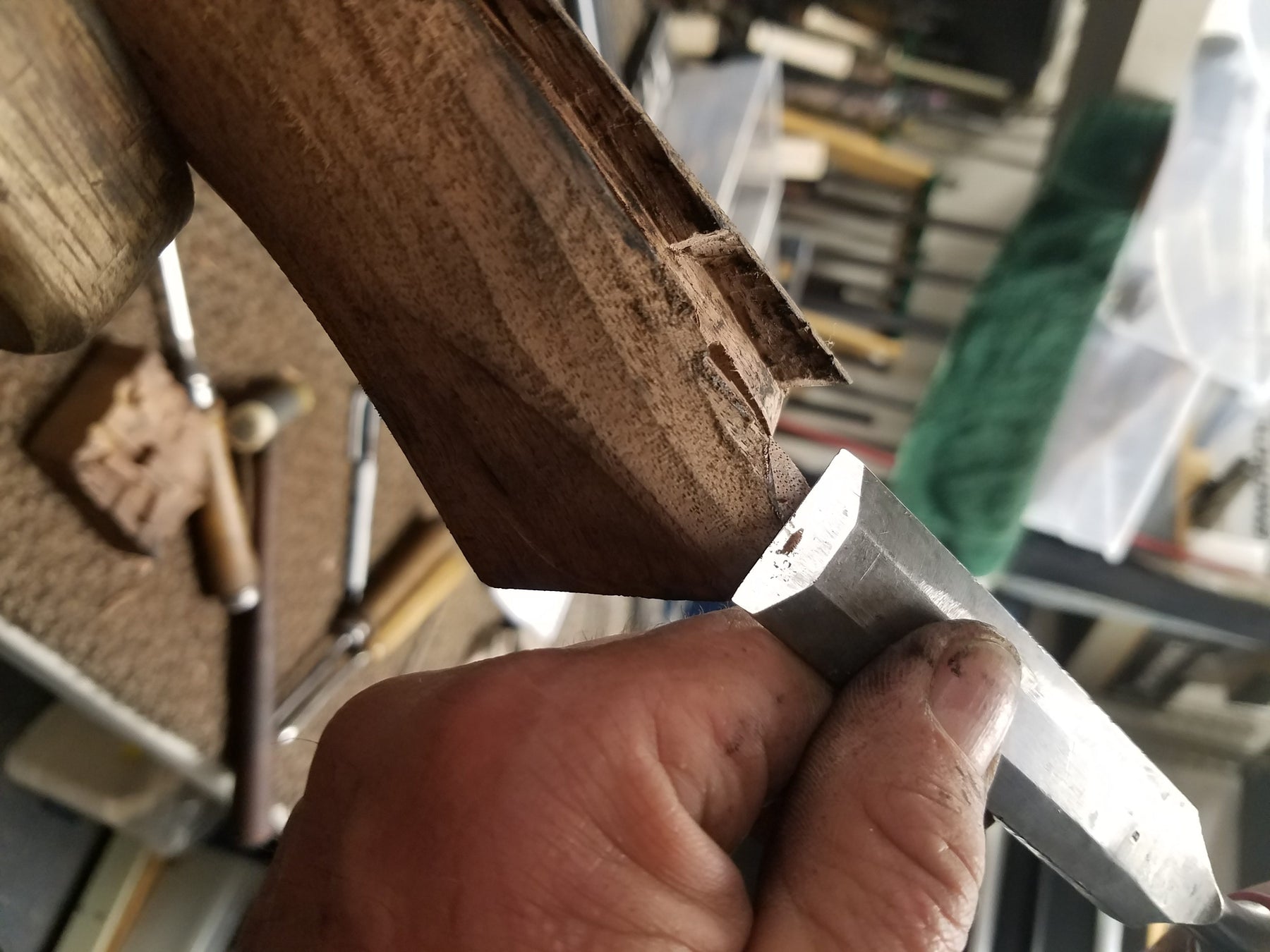 INLETTING COMPLETED PHOTO 2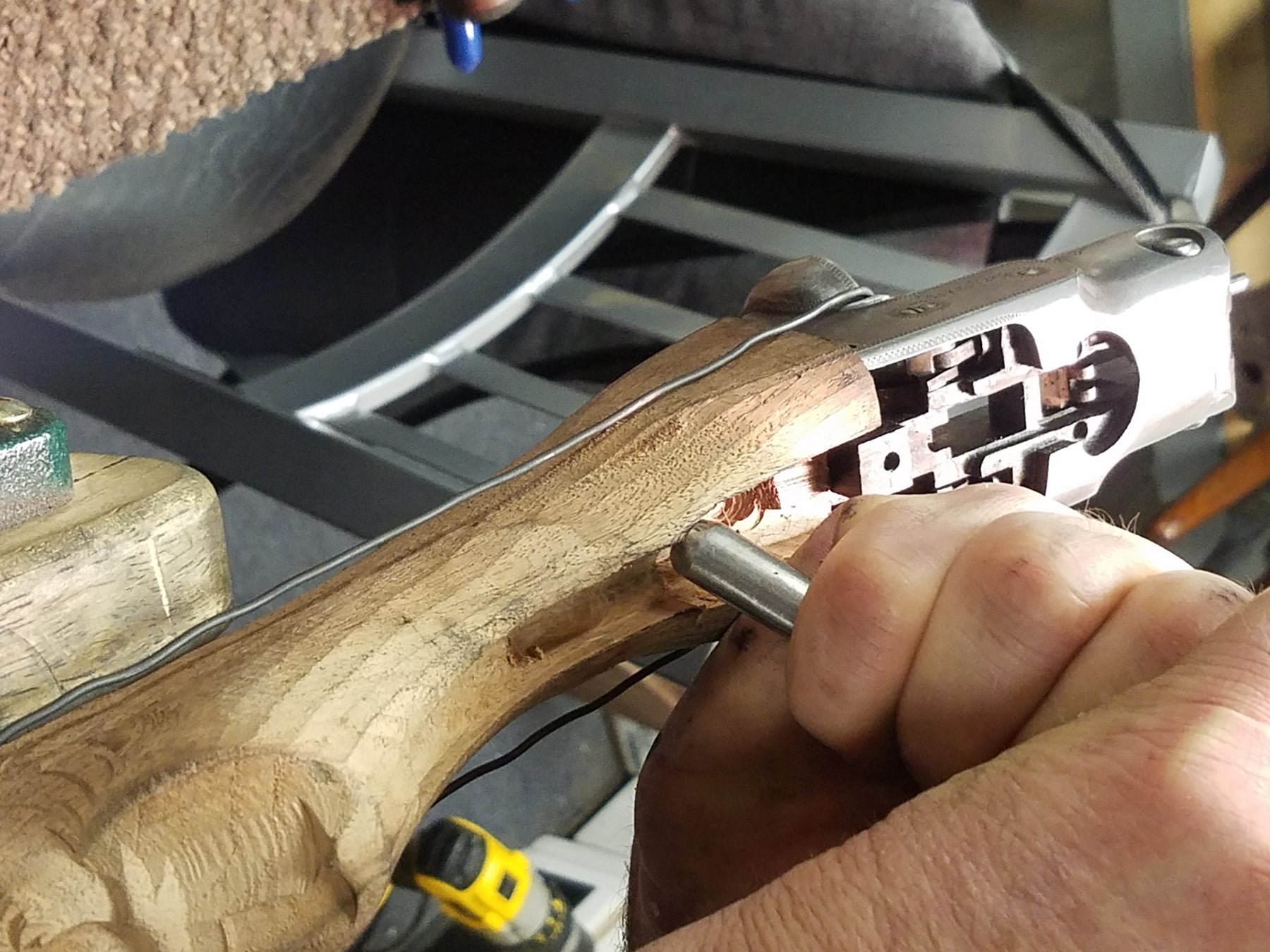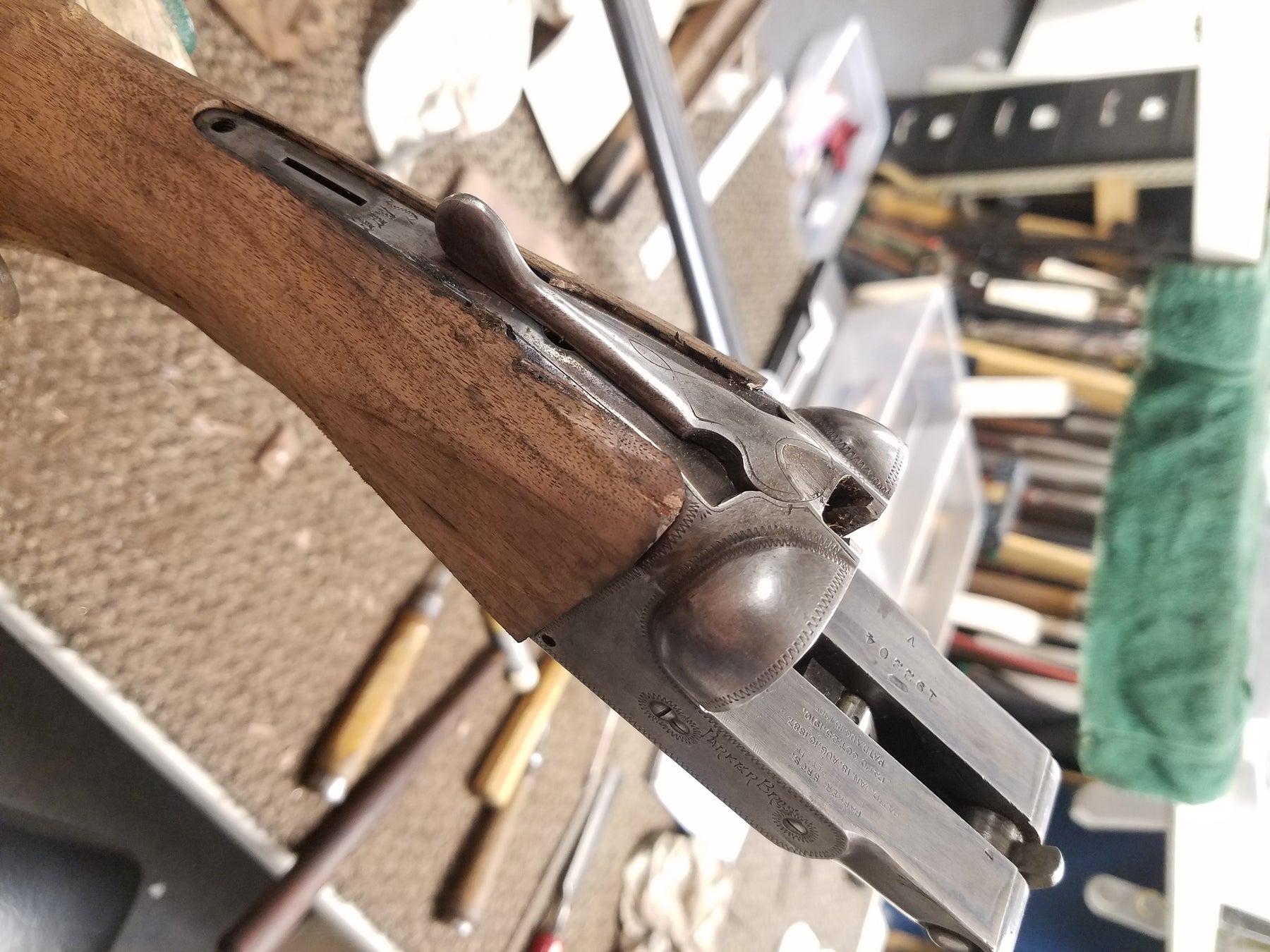 INLETTING ACTION COMPLETE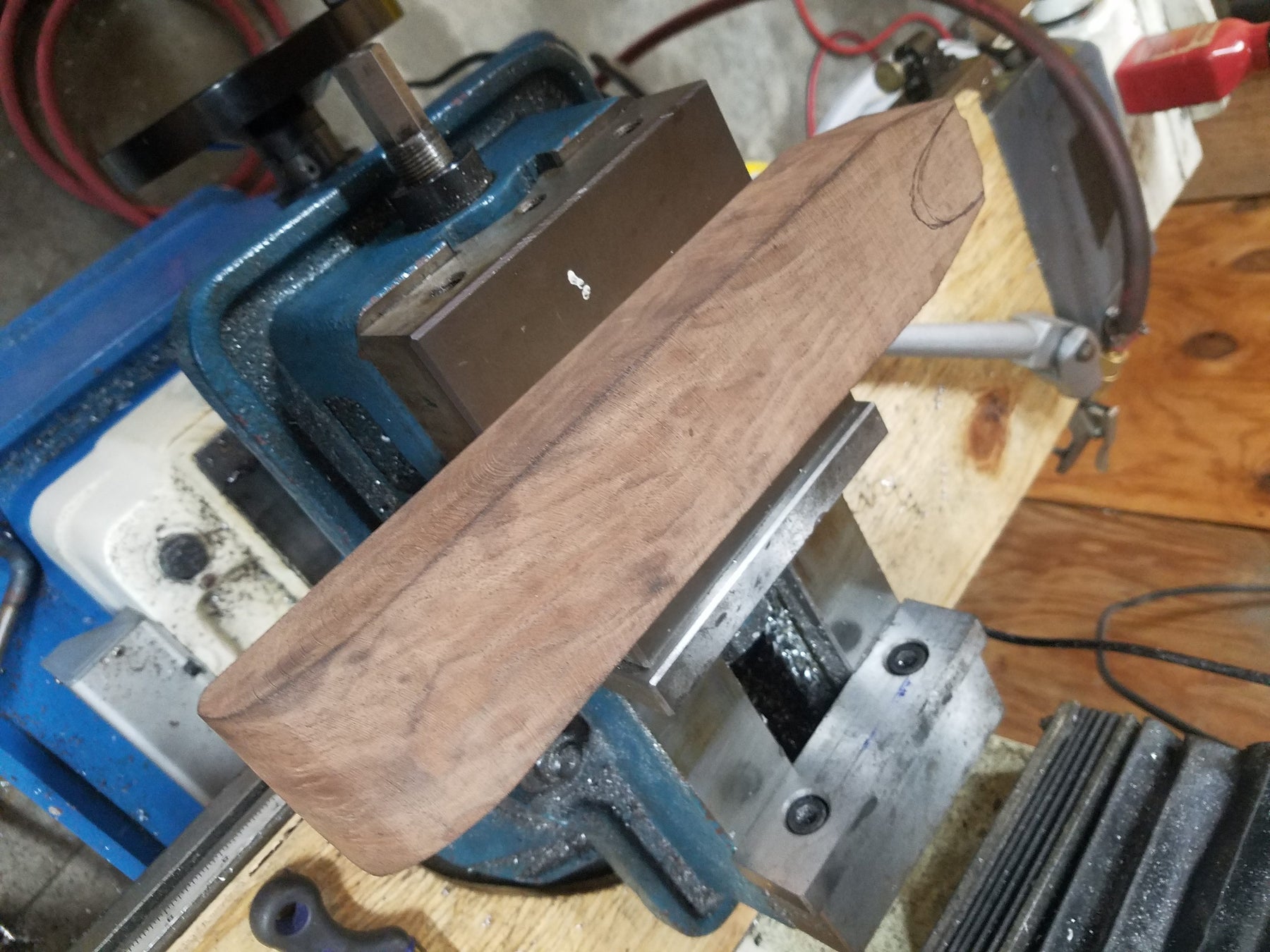 BLOCK OF WOOD TO MAKE FOREND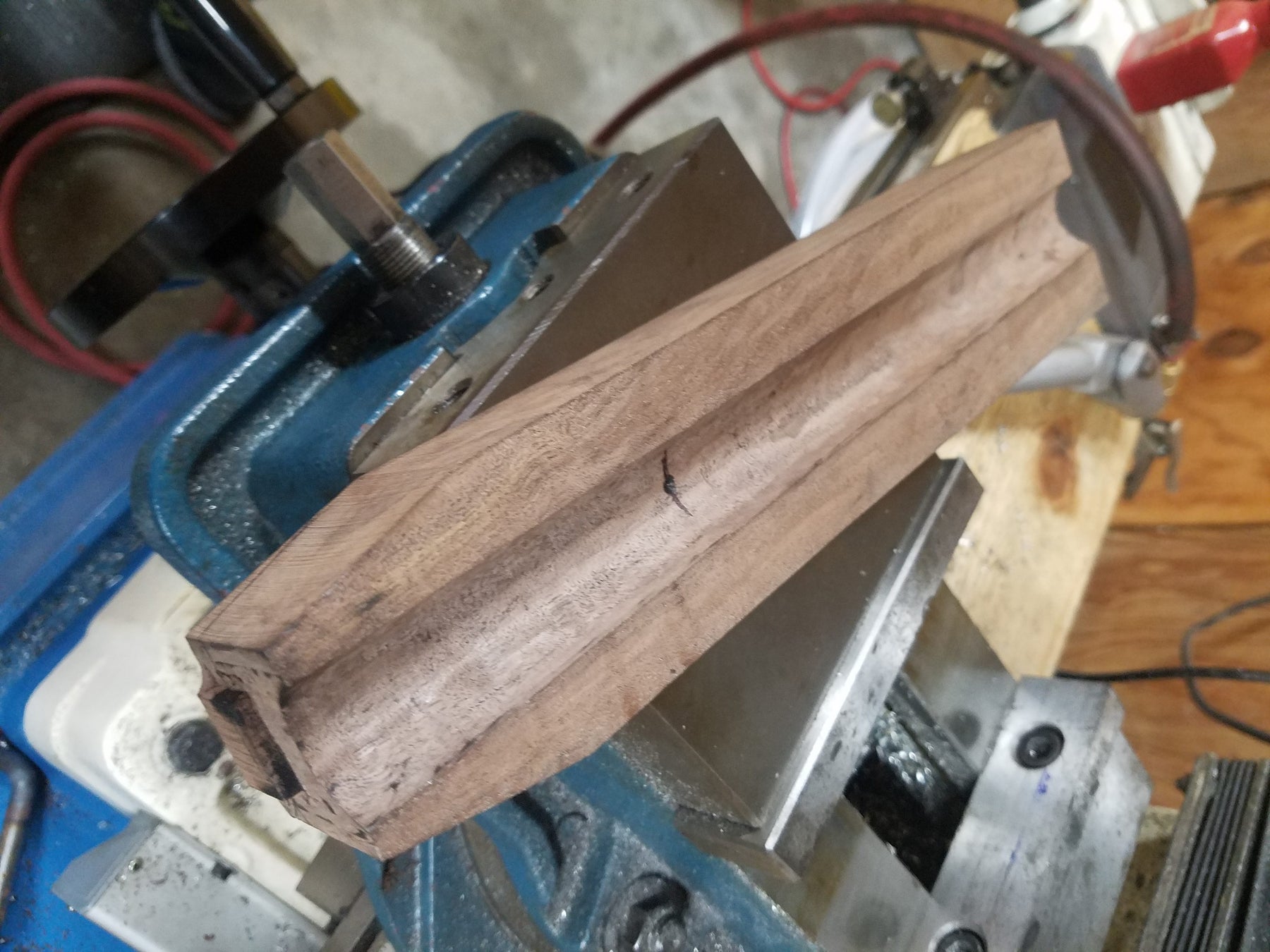 BARREL CHANNEL CUT IN FOREND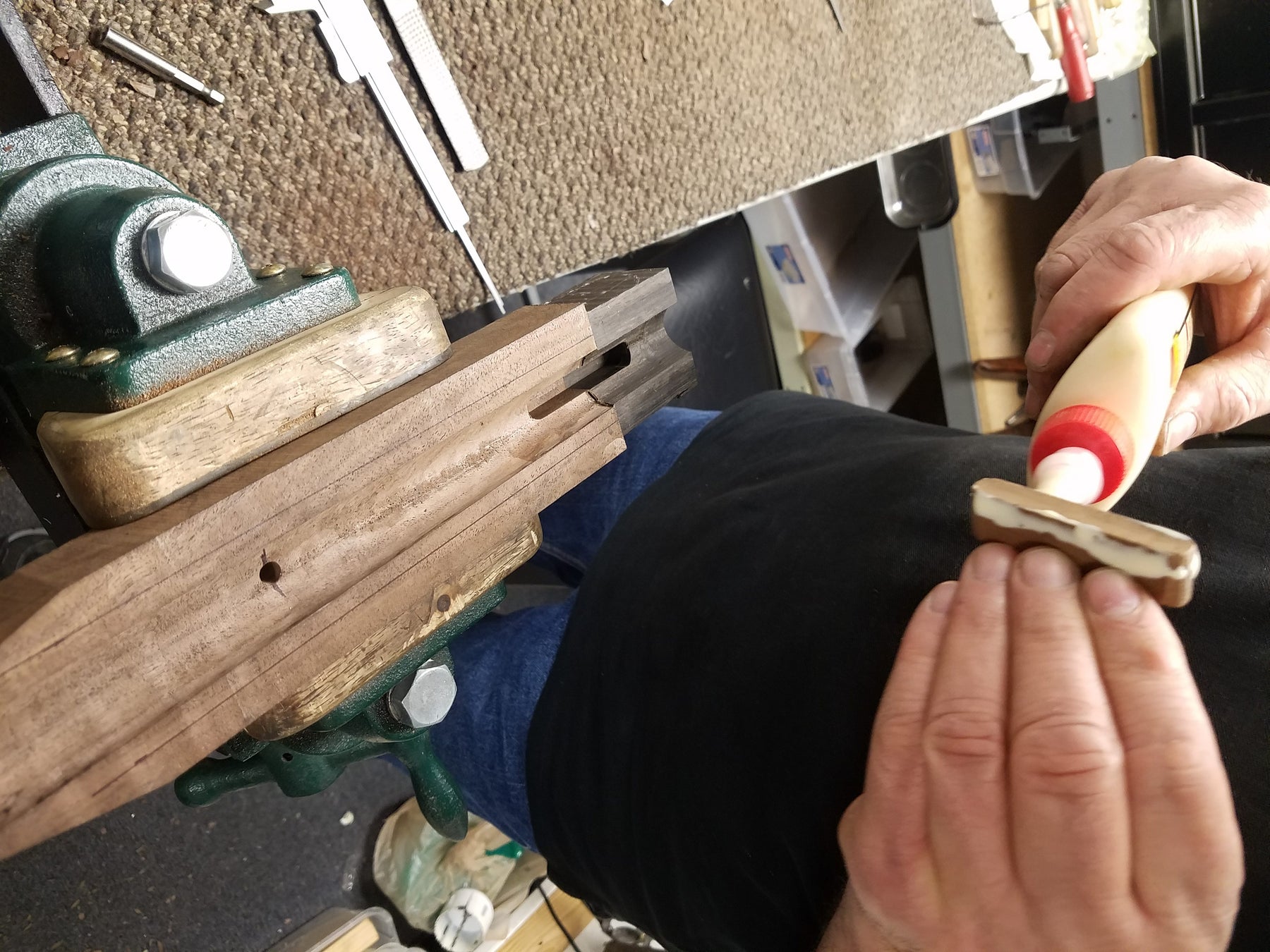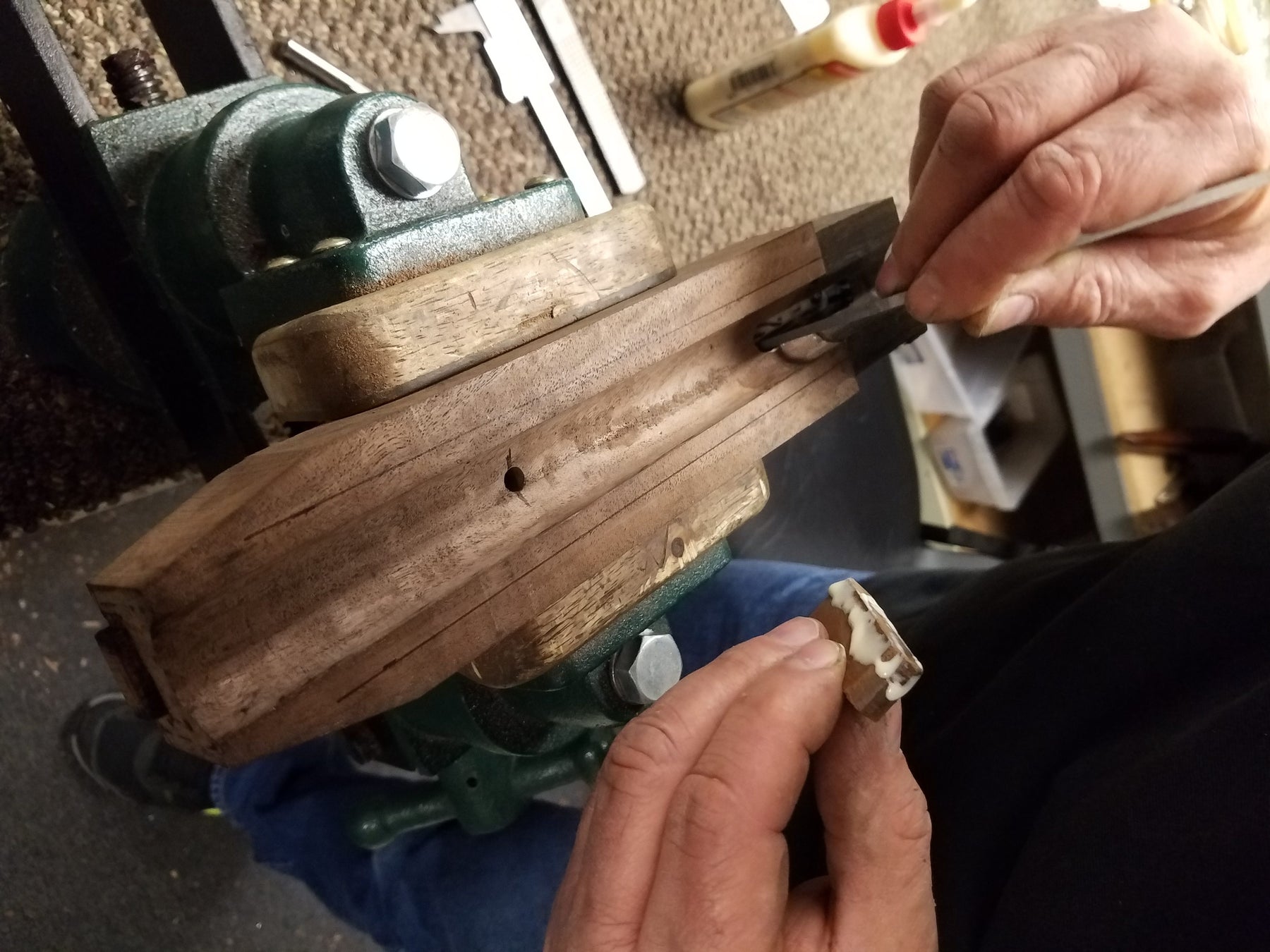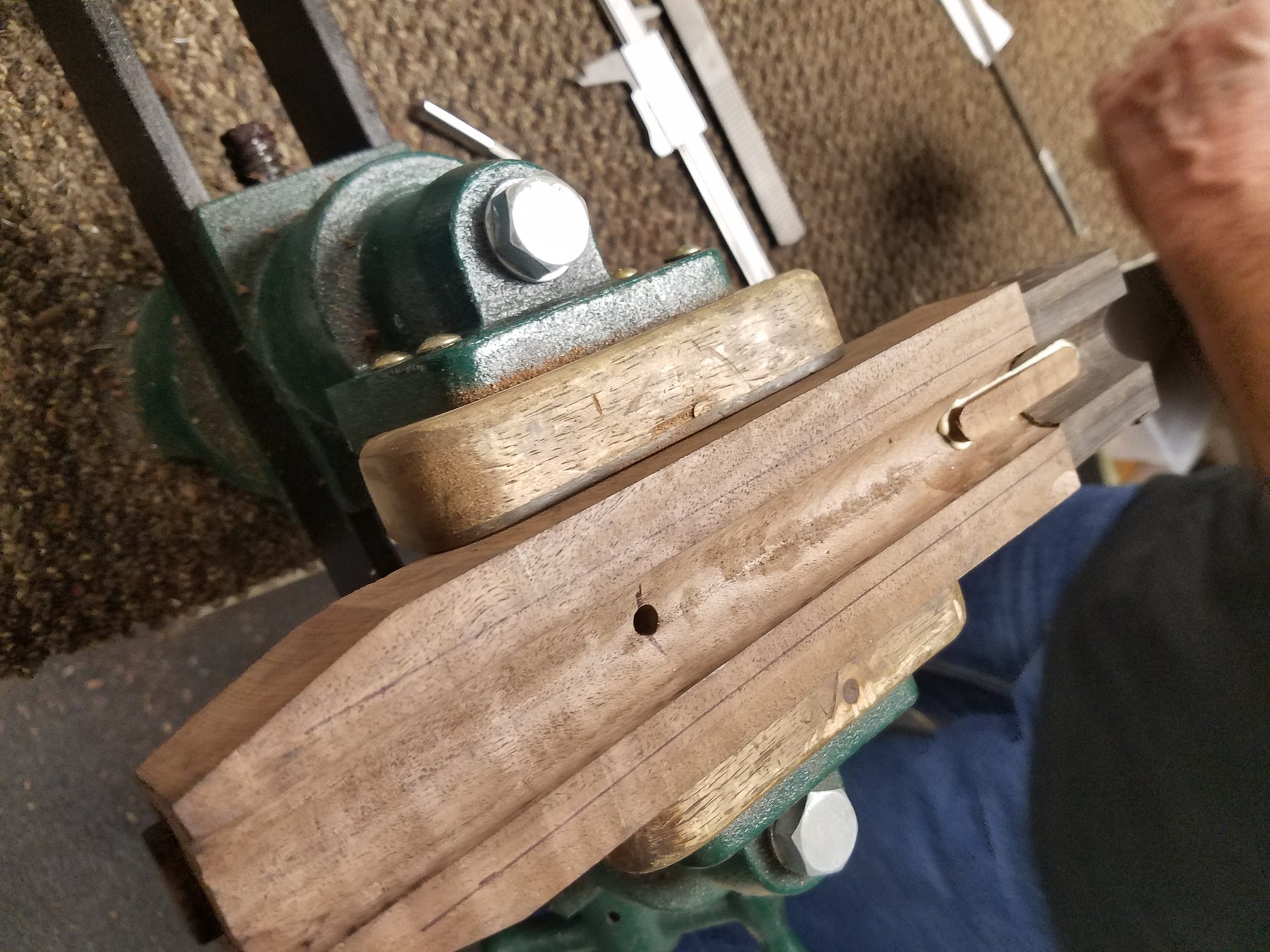 INSTALLED WEDGE FOR EBONY FOREND TIP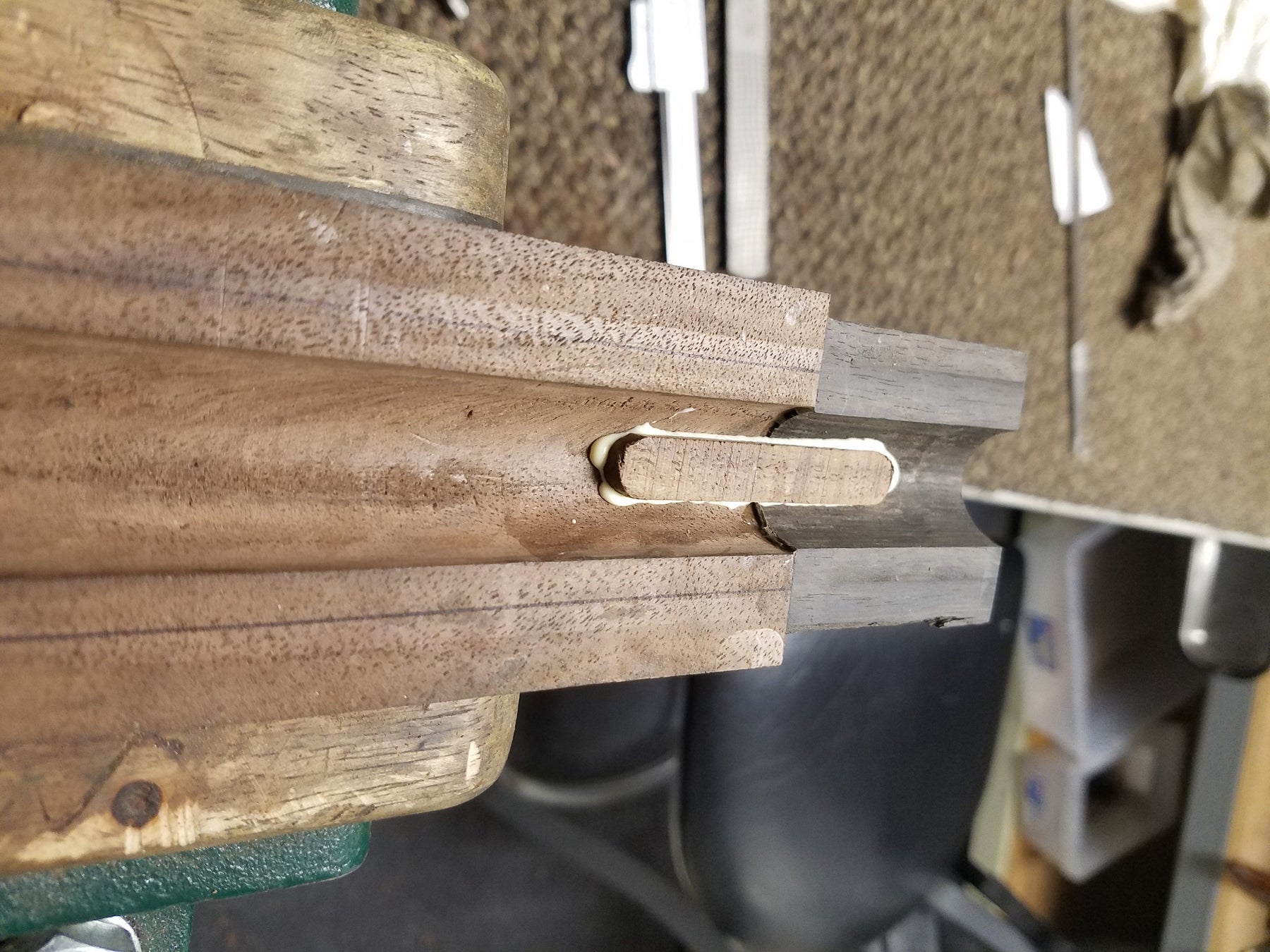 WEDGE INSTALLED FOR EBONY TIP PHOTO 2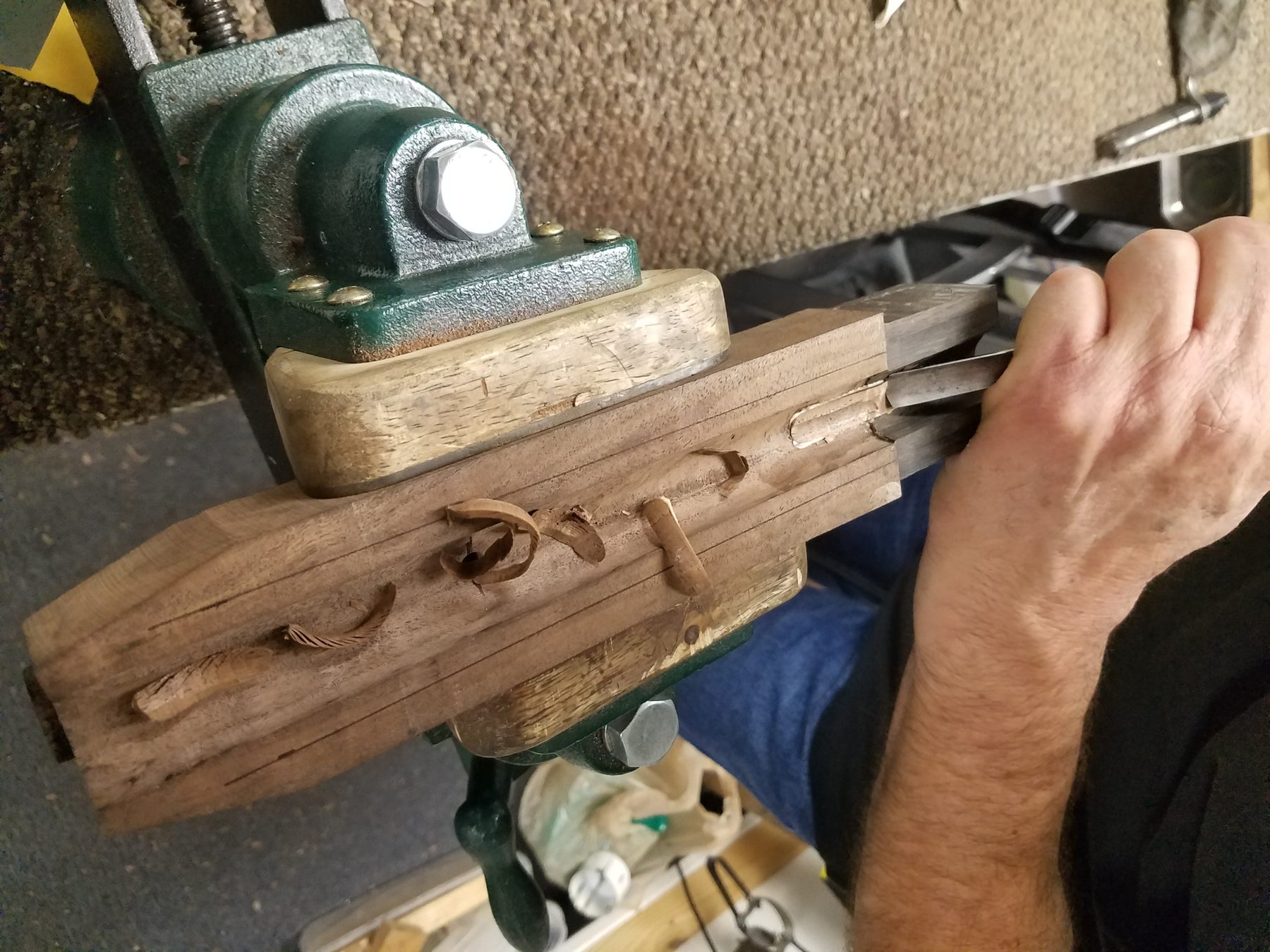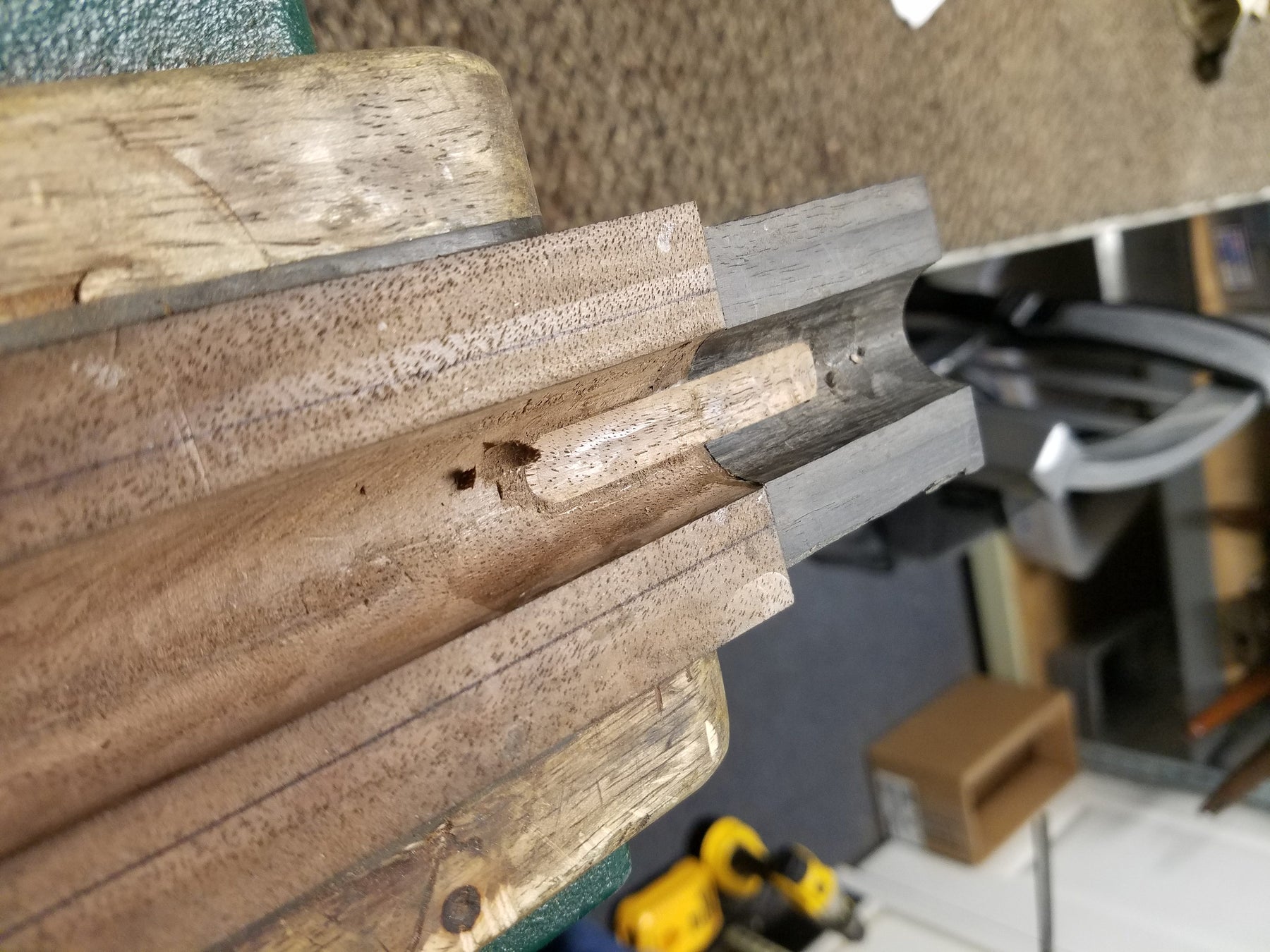 EBONY TIP SUPPORT COMPLETE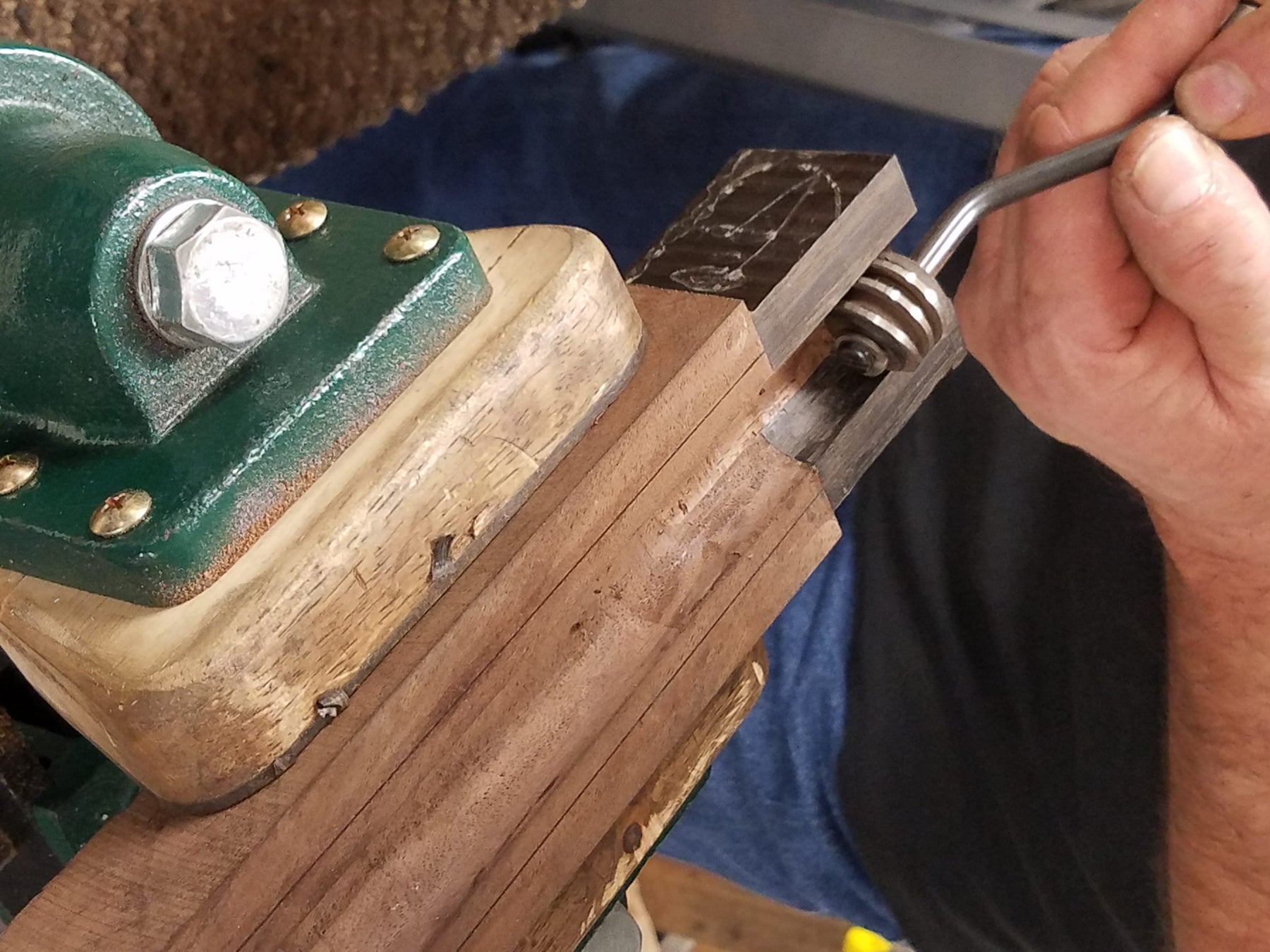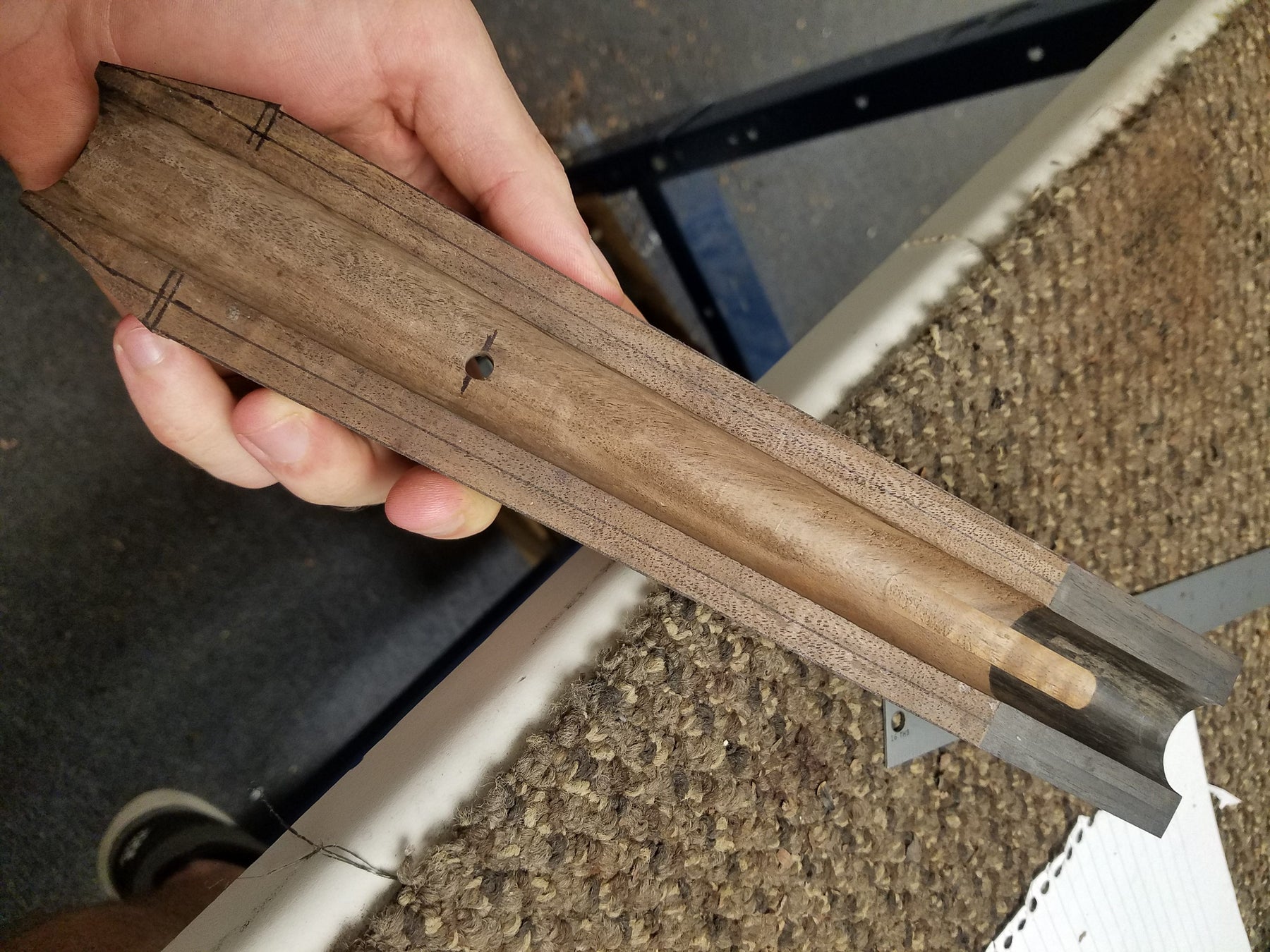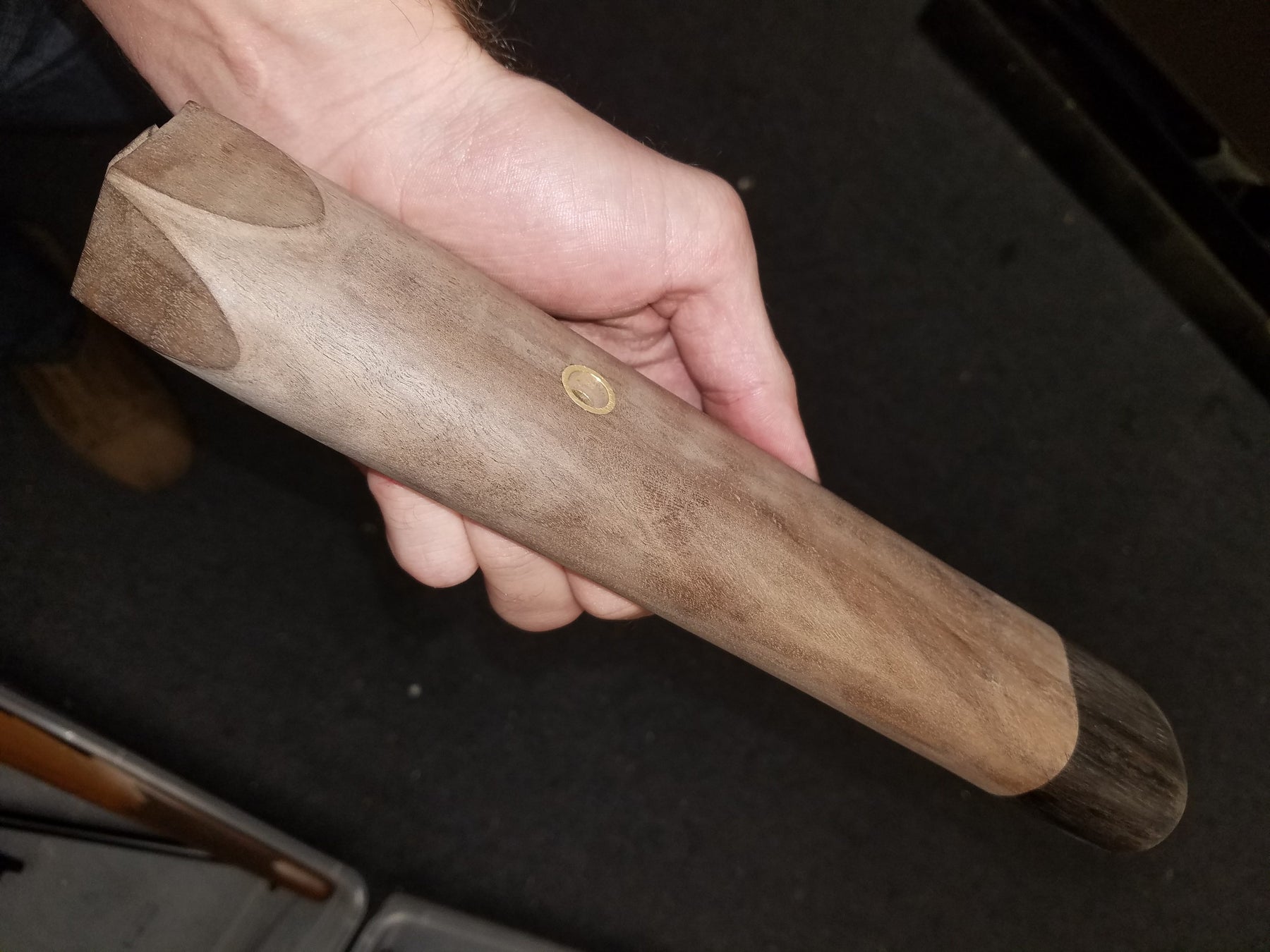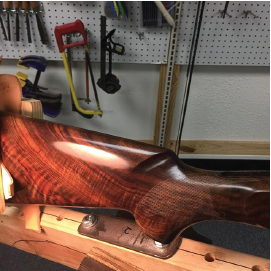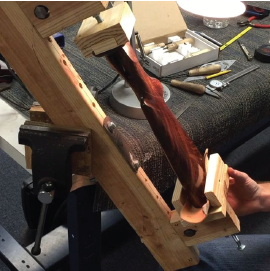 RUGER #1 IN STOCK CRADDLE