Building custom firearms is a lot of fun, and the options are endless. We build revolvers, custom 1911, AR's, and bolt action rifles. One of the things we do differently than other custom builders is we listen to you and we build the gun you have in your head. You dream it we build it type of thing. Lohman Gunsmith is a Custom Firearm Builder

When you are looking to find a Custom Firearm Builder you need to find someone that does custom work and are not just guys who put parts together. When building a custom gun you have to establish a starting point. One gun we right now that we are doing a custom build on was the clients first gun. We are taking the action from his first gun and building a new gun around it. We are getting a match grade barrel from Shilen and will use a Mcmillan stock. We will do a custom cerakote camo job, along with putting in a custom trigger.

Other builds we will take a donor gun and customize it. Like this Frankin Glock conversion from a 41 to a 21 long slide. We ported the barrel and slide, with a custom trigger kit. We permanently attached the back strap, installed a mag well and stippled the grips. We did a custom two-tone cerakote battle worn look with skull graphics and added custom night sights and this is a custom race Glock now.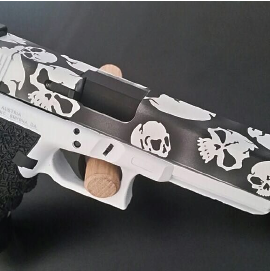 Below is a run of custom Nosler 26 we built on a Montana action, with McMillan stock, Shilen match grade barrel, and cerakoted in our custom shop.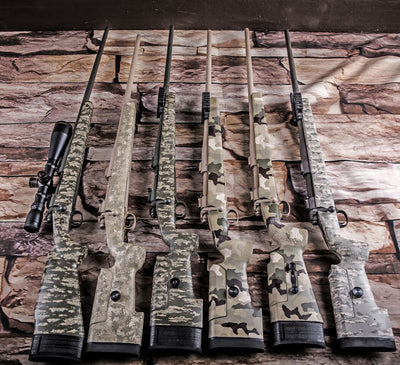 The next one is an example of custom parts we made. These were machined from 1018 carbon steel for a vintage single cavity .44 caliber bullet mold. One is for casting hollow point bullets and the other is for flat nose bullets.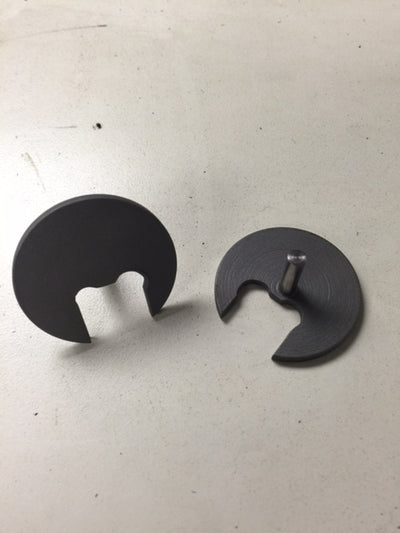 No matter what you are looing for we can custom build it for you. Custom built means we take your dream you have in your head and make it a reality.
Give us a call at 832 849 0009, send us a email: gunsmith@lohmangunsmith.com or look us up on teh world wide web at Lohman Gunsmith Web Site Follow us on Facebook and instagram