Cerakote
Protect and personalize your firearm all at the same time with Cerakote a custom gun finish. We can do all sorts of patterns, camouflaging or just a single color. We are able to completely customize your firearm with over 100 different colors. Cerakoting your firearms will make it look like new, and offer impact resistance, heat resistance, hardness, corrosion prevention, chemical resistance, and abrasion resistance. Cerakote is as tough as your firearm. Plus, it's trusted by militaries throughout the world for use in camouflaging their weapons.
Cerakote is complex to apply – and when you're dealing with a firearm costing hundreds to thousands of dollars, you want the best service possible. Lohman's gunsmiths are experienced working with cerakote on everything from AR-15's to suppressors.
We can also coat knives, holsters, and parts, and we can apply a wide range of colors. Cerakoting with multiple colors is also available.
If you are not in the Houston Texas area no problem. We can also provide custom gun finishing through the mail. Please call us before you ship us a firearm.
Frequently Asked Questions (FAQ)
Can I bring you a NFA or Class 3 item to be Cerakoted? Yes, but you need to bring them into the shop with your tax stamp.
What different items can you Cerakote? Firearms, knives, holsters, plastic, parts, and more
Is Lohman Gunsmith a Certified Cerakote applicator? Yes
Can you do the battle worn look? Yes
Do you do all types of camo patterns? Yes
What is your turn around time if I drop my project off? 1 - 3 weeks.
Questions about our services?
Call us at (832) 849 - 0009 and our experienced gunsmiths will be happy to help answer any questions you may have.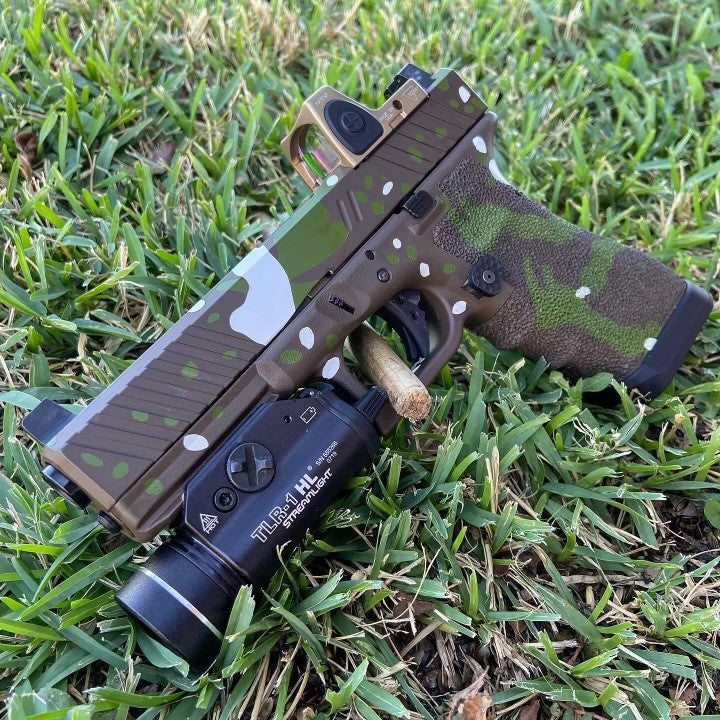 CAMO CERAKOTE AND GRIP STIPPLING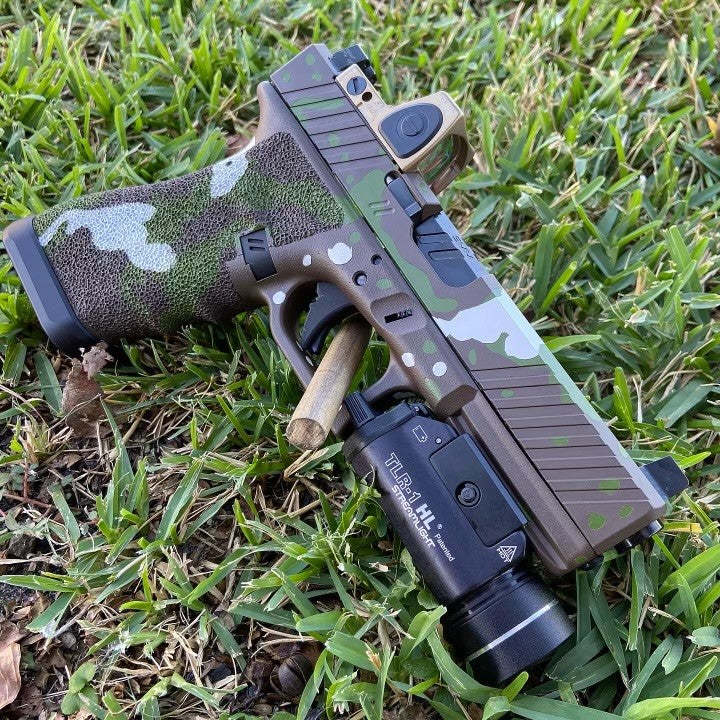 CAMO CERAKOTE AND GRIP STIPPLING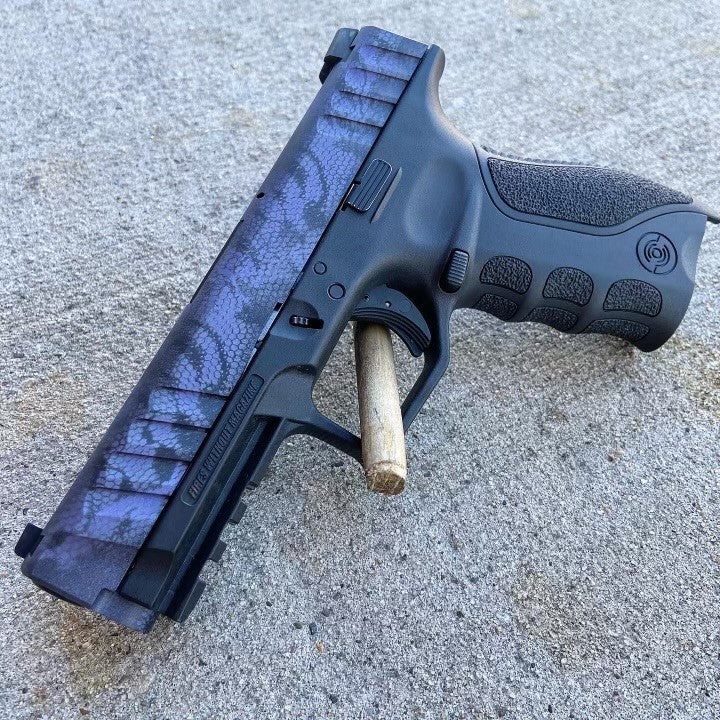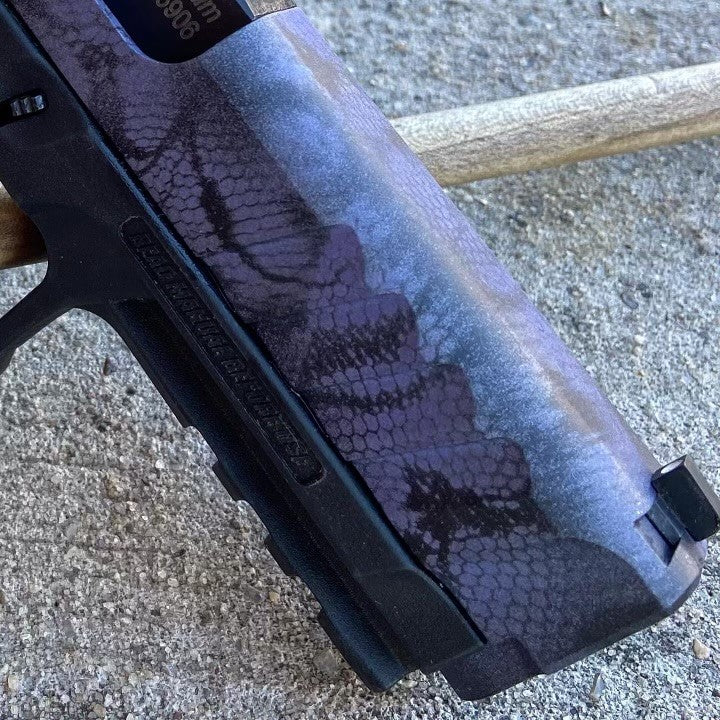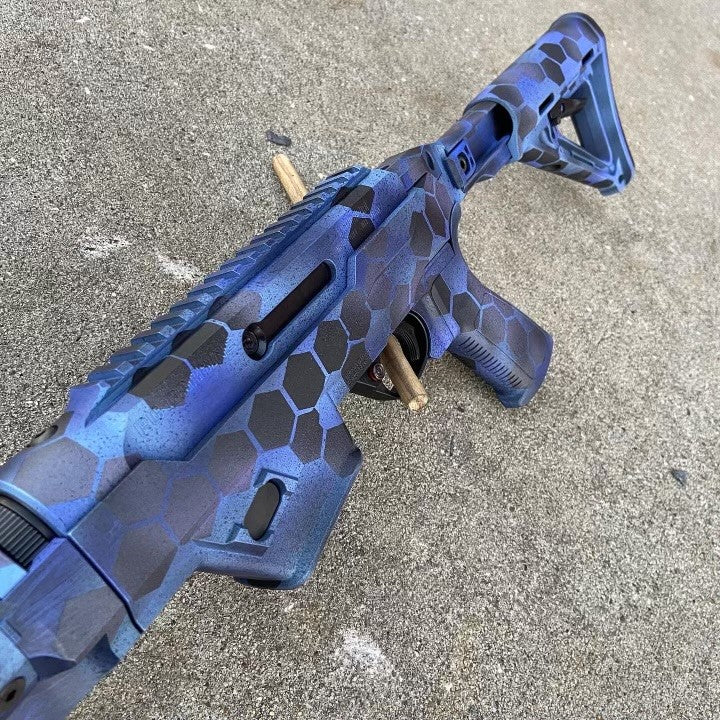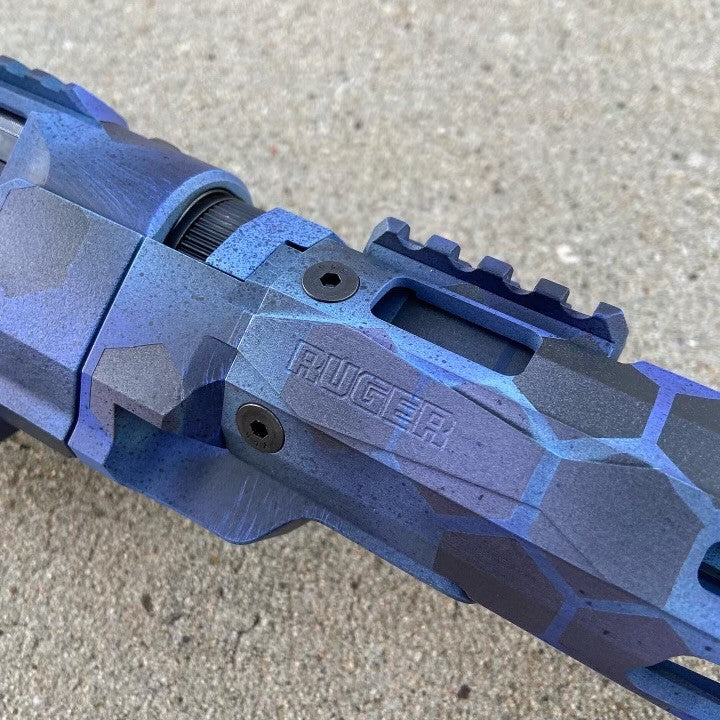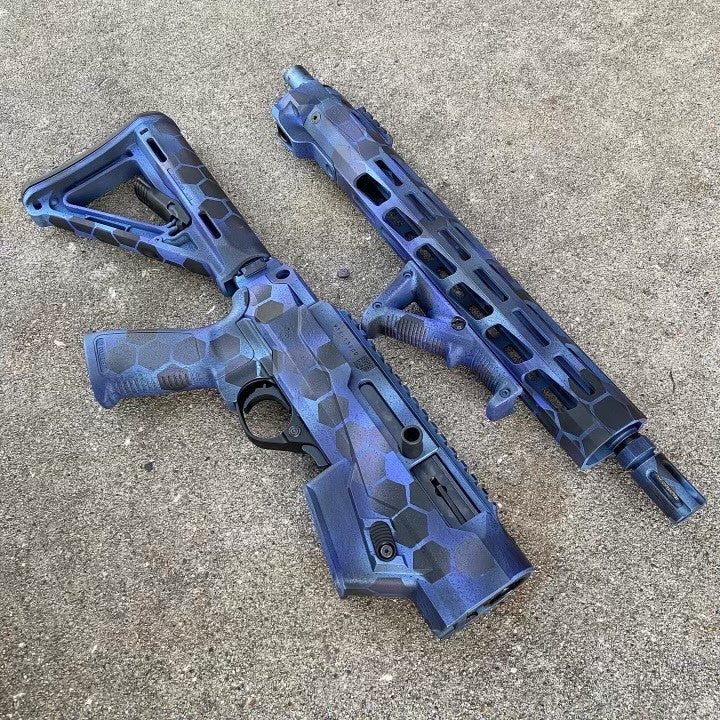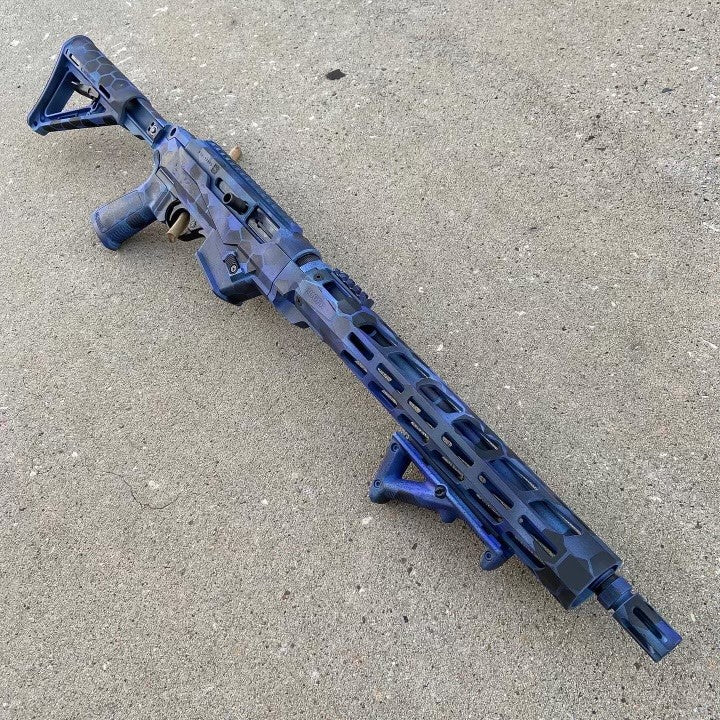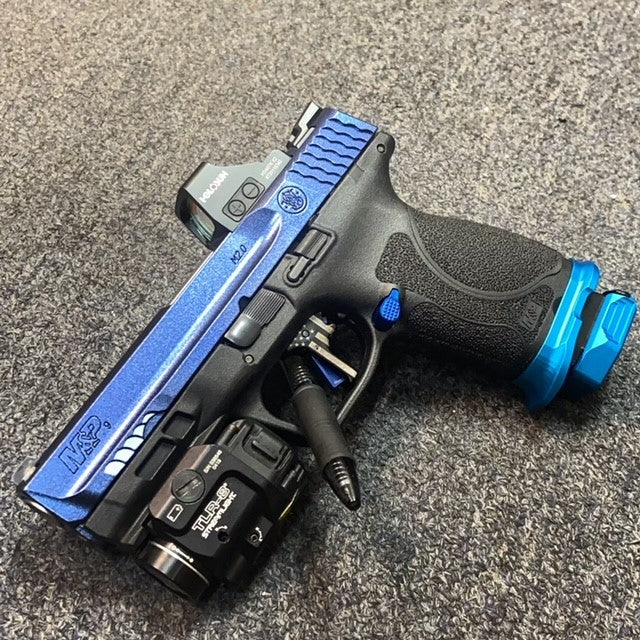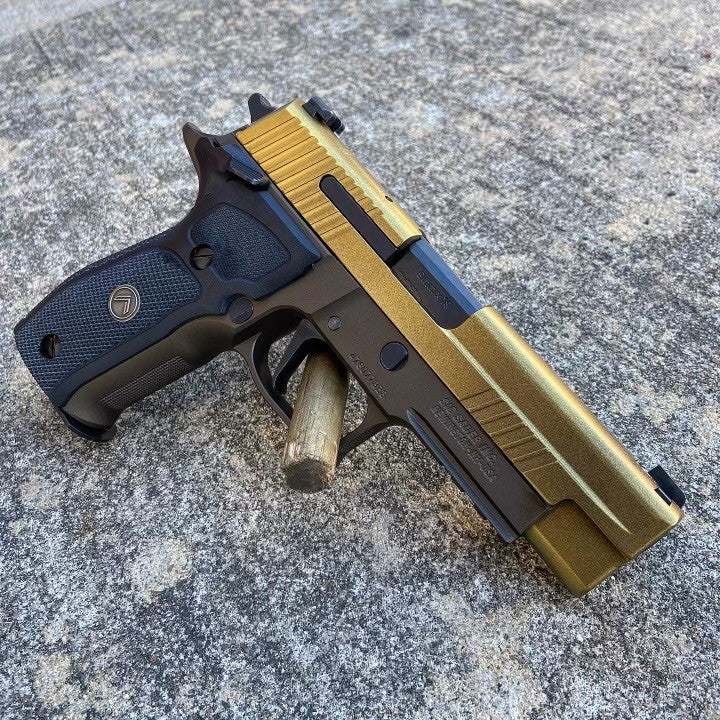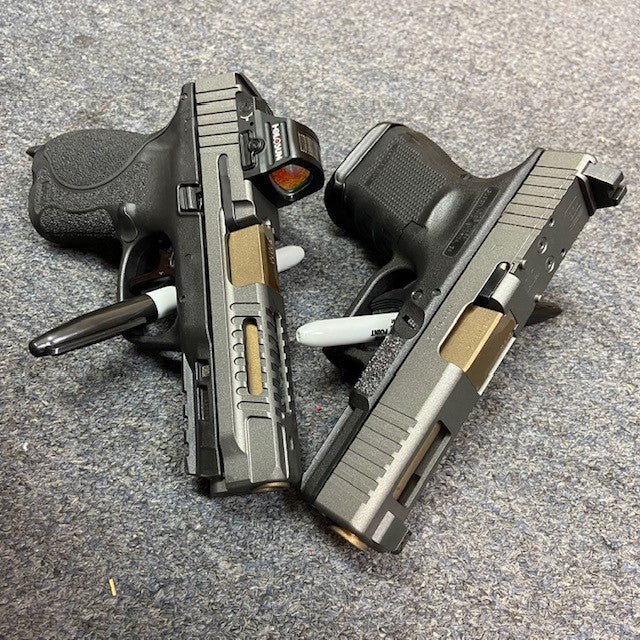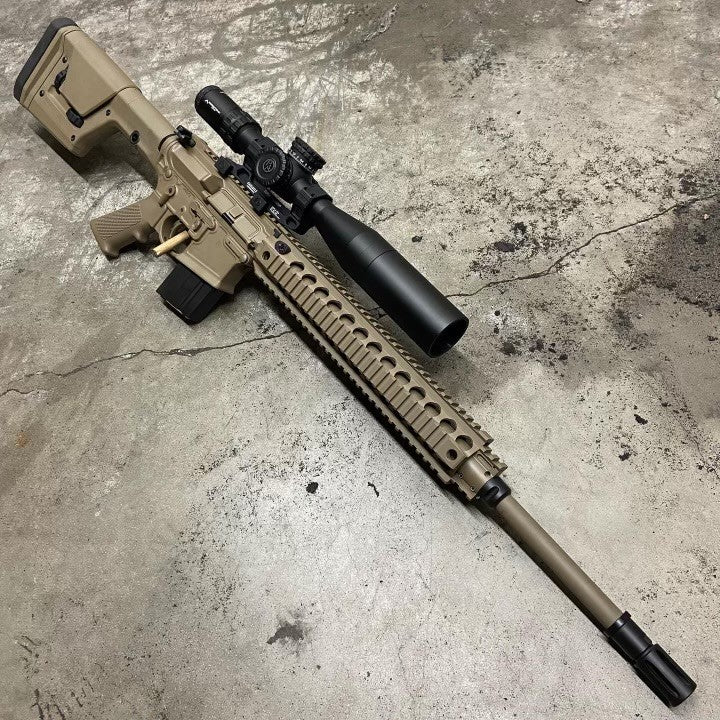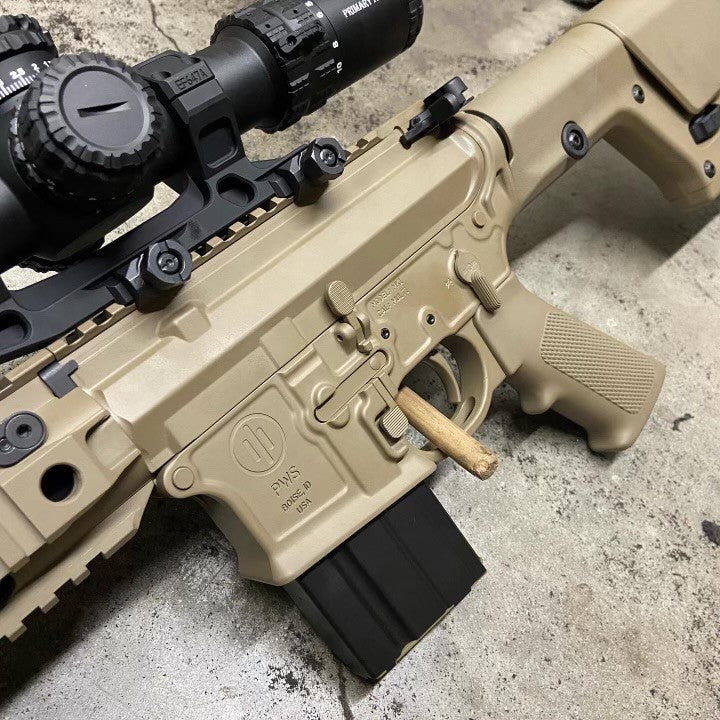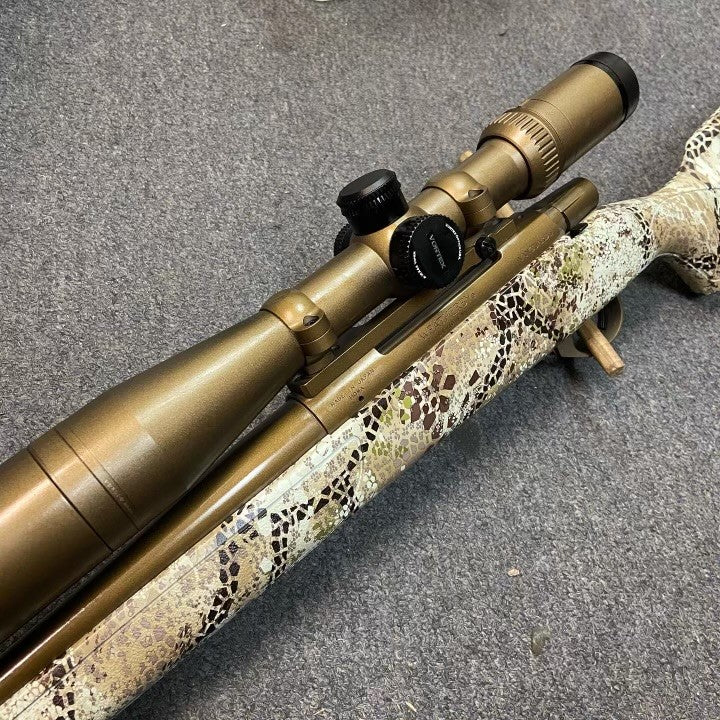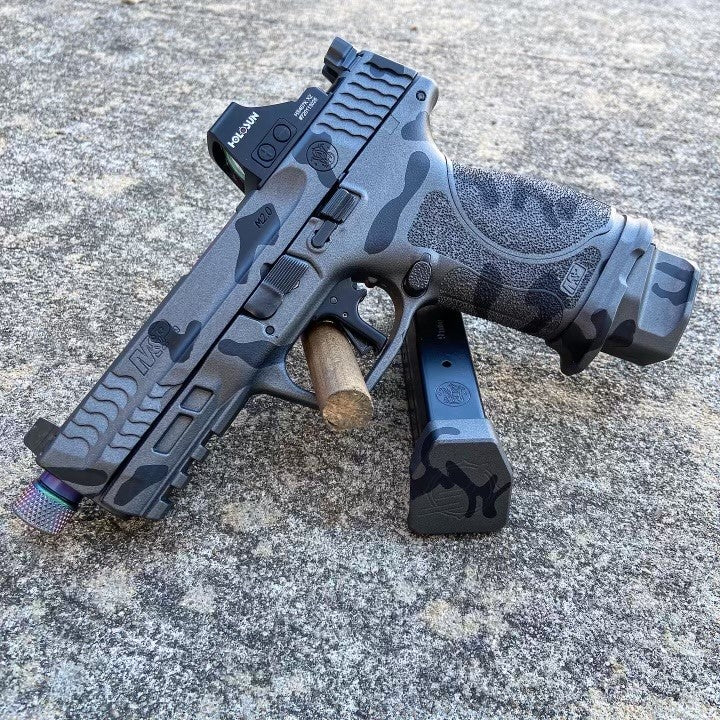 BIO-HORDE PATTERN CERAKOTE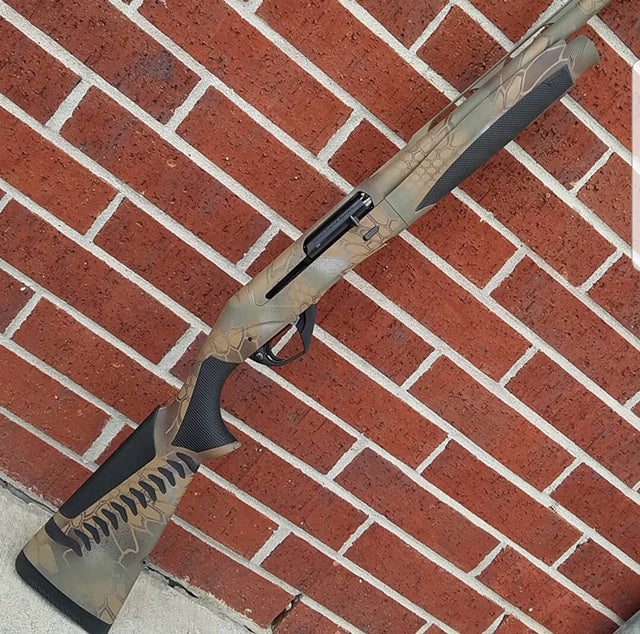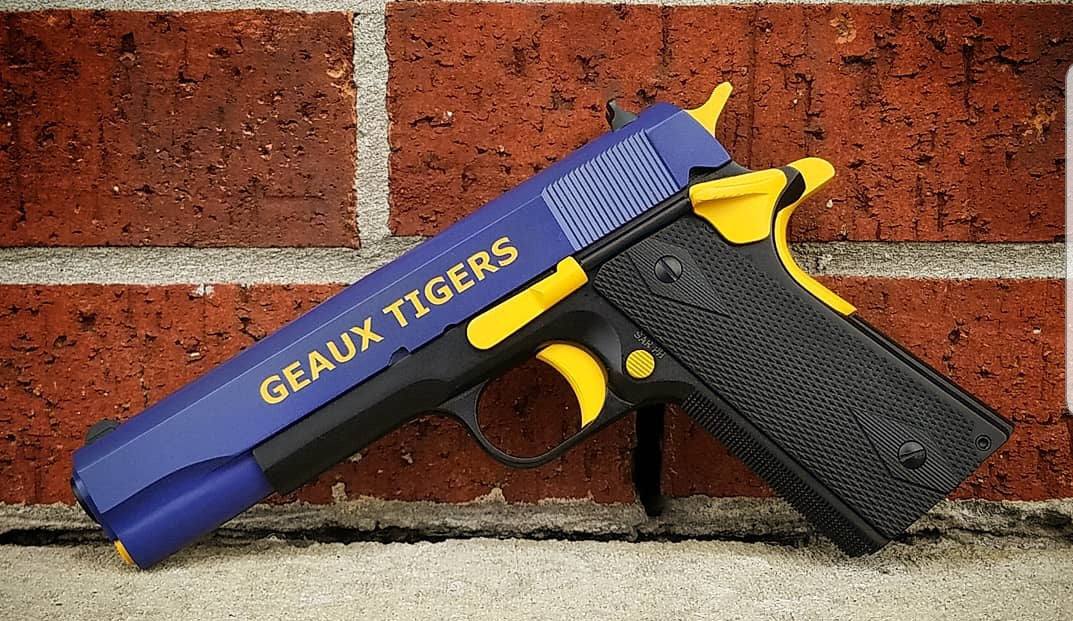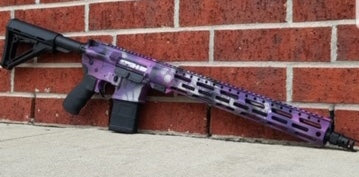 KRYPTEK AR SILVER, BRIGHT PURPLE, AND PINK PIC 1 OF 2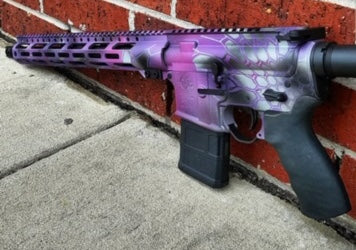 KRYPTEK AR SILVER, BRIGHT PURPLE, AND PINK CERAKOTE 2 OF 2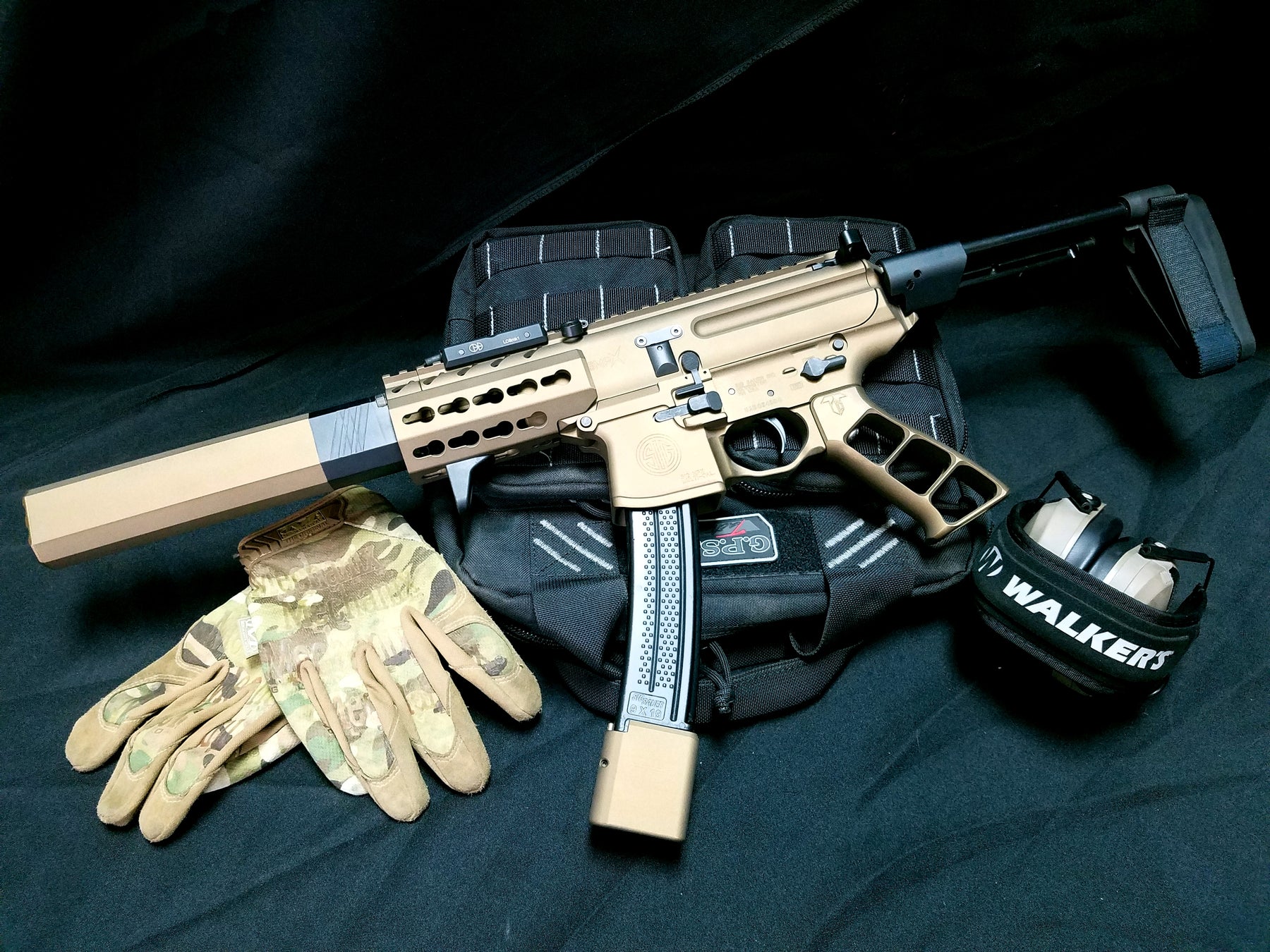 SIG SAUER MPX 9MM CERAKOTE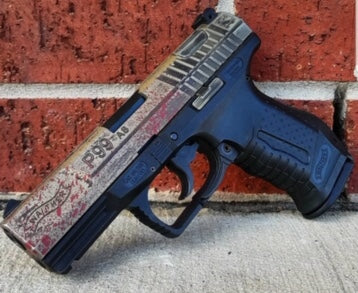 EXHIBIT A DISTRESSED CERAKOTE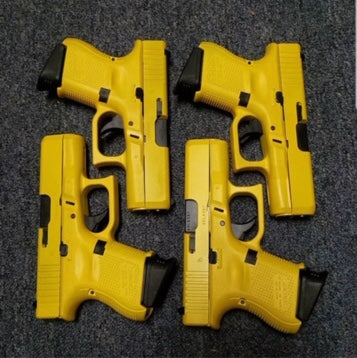 ELECTRIC YELLOW CERAKOTE ON A FAMILY OF GLOCK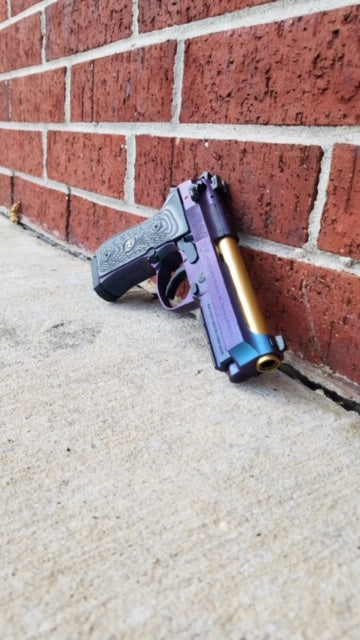 WILSON CERAKOTE WITH TIN COATED BARREL PROJECT 1 OF 2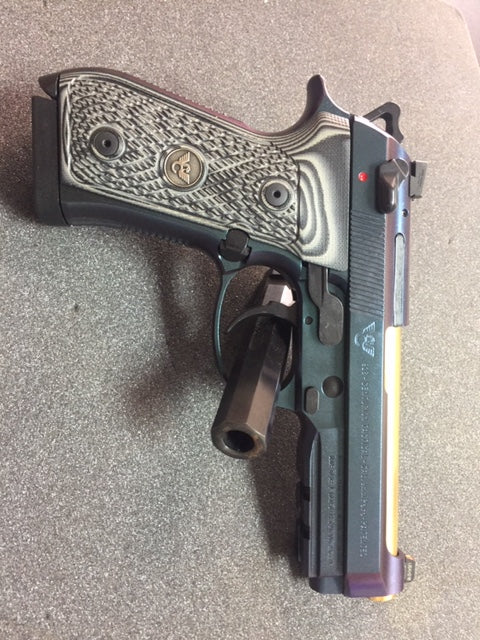 WILSON CERAKOTE PROJECT WITH TIN COATED BARREL 2 OF 2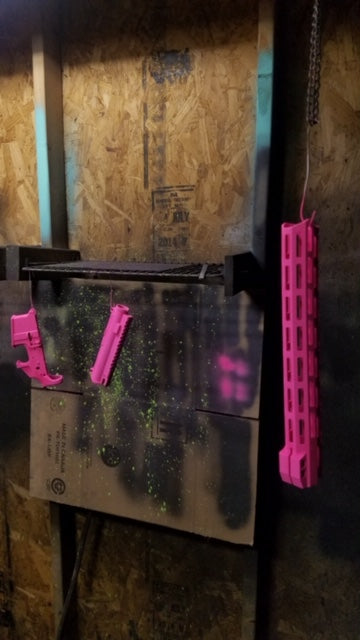 CERAKOTE PRISON PINK H-141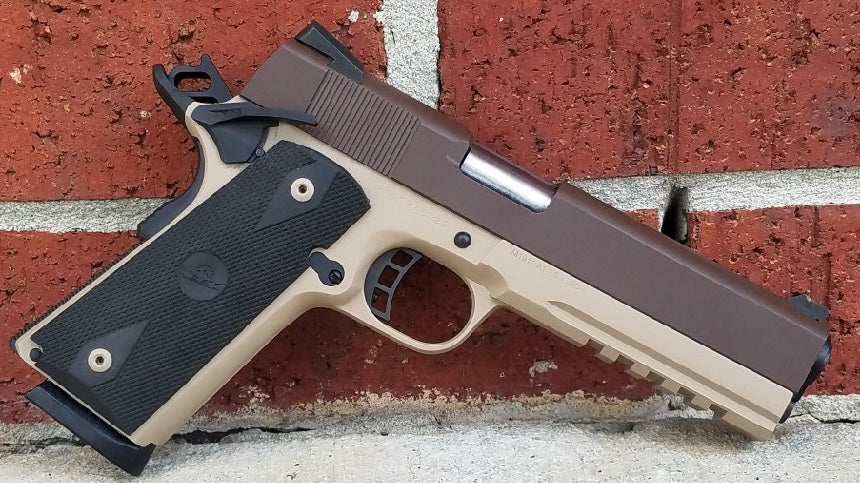 CERAKOTE CHOCOLATE BROWN H-258Q SLIDE, DESERT SAND H-199Q FRAME, AND GRAPHITE BLACK H-146Q ACCESSORIES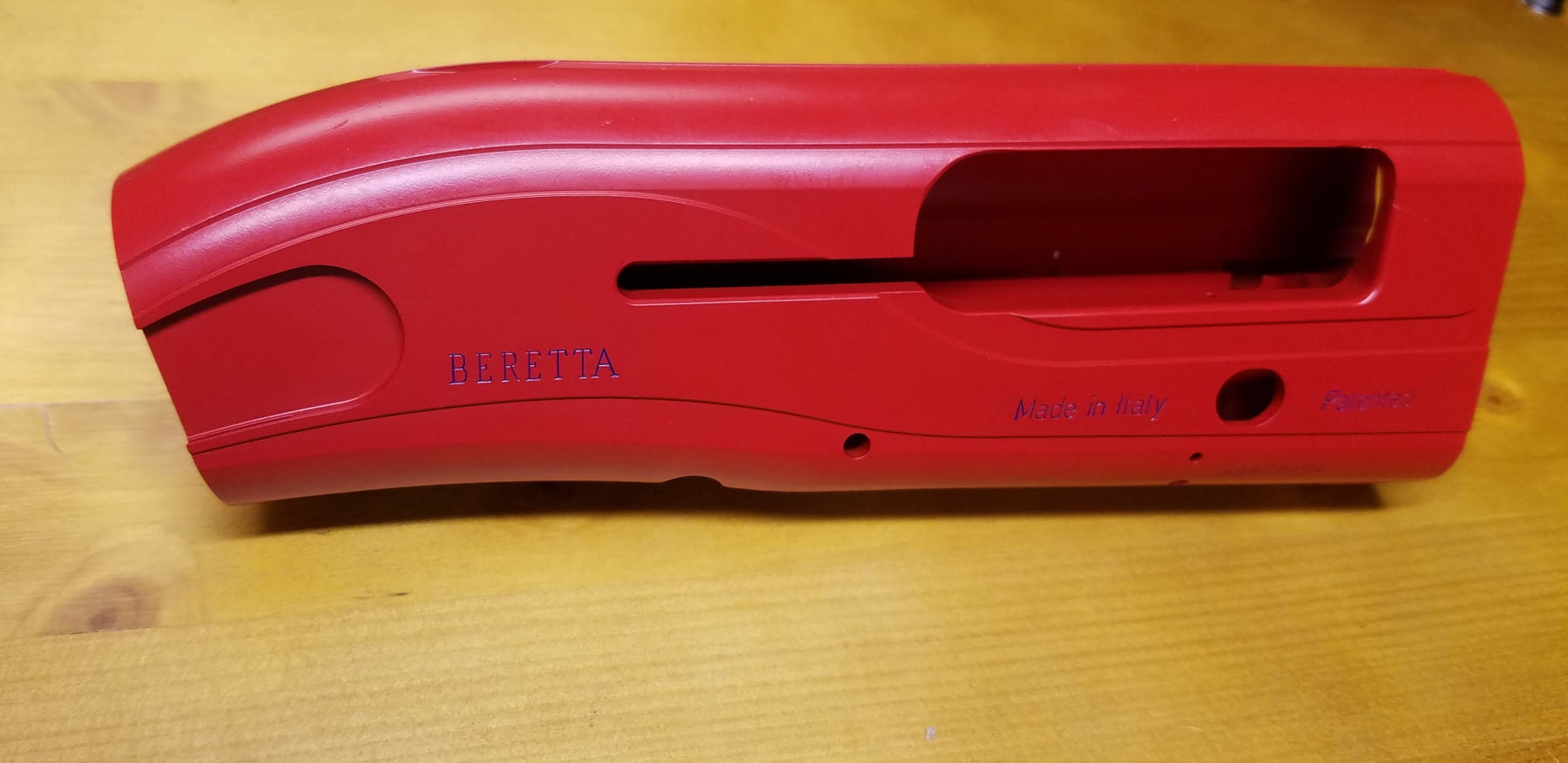 SMITH & WESSON RED CERAKOTE WITH NRA BLUE COLOR FILL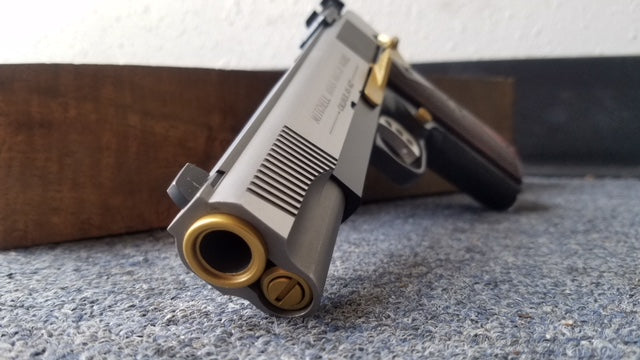 TIN COATING AND GRAPHITE BLACK CERAKOTE 1 OF 2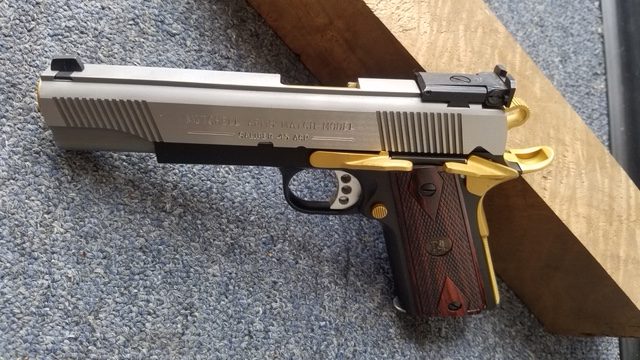 TIN COATING AND GRAPHITE BLACK CERAKOTE 2 OF 2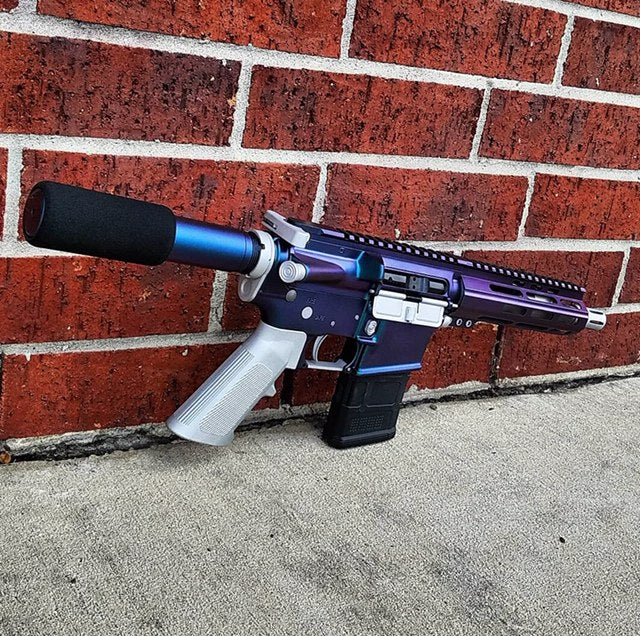 GUN CANDY CHAMELEON STINGRAY PHOTO 1 OF 3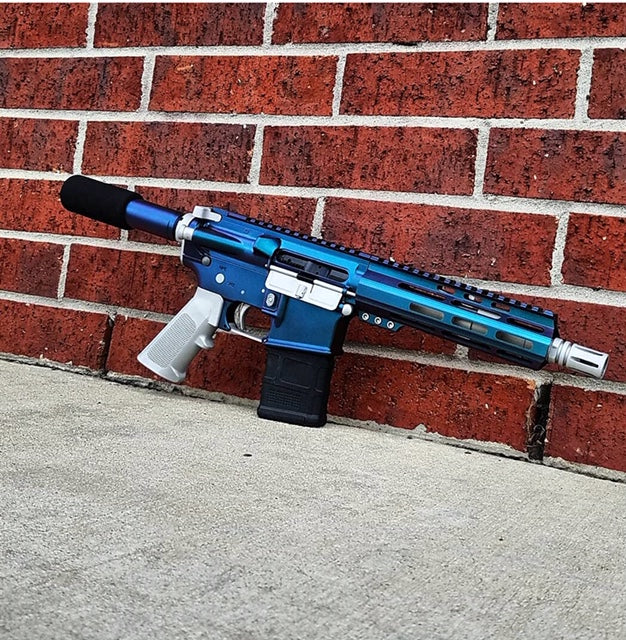 GUN CANDY CHAMELEON STINGRAY PHOTO 2 OF 3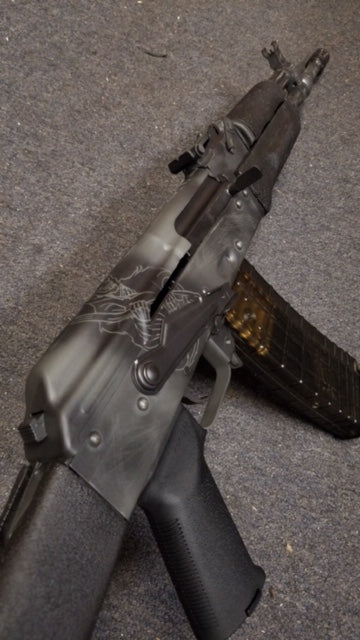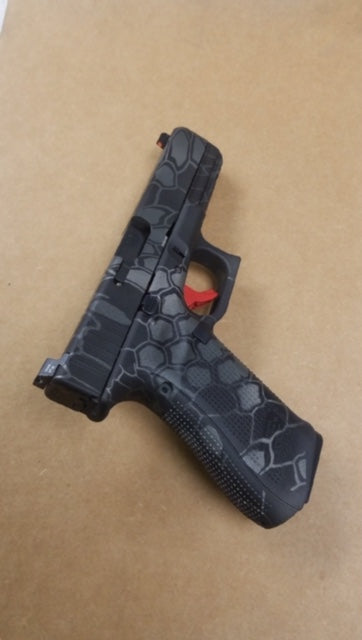 KRYPTEK CERAKOTE THREE COLORS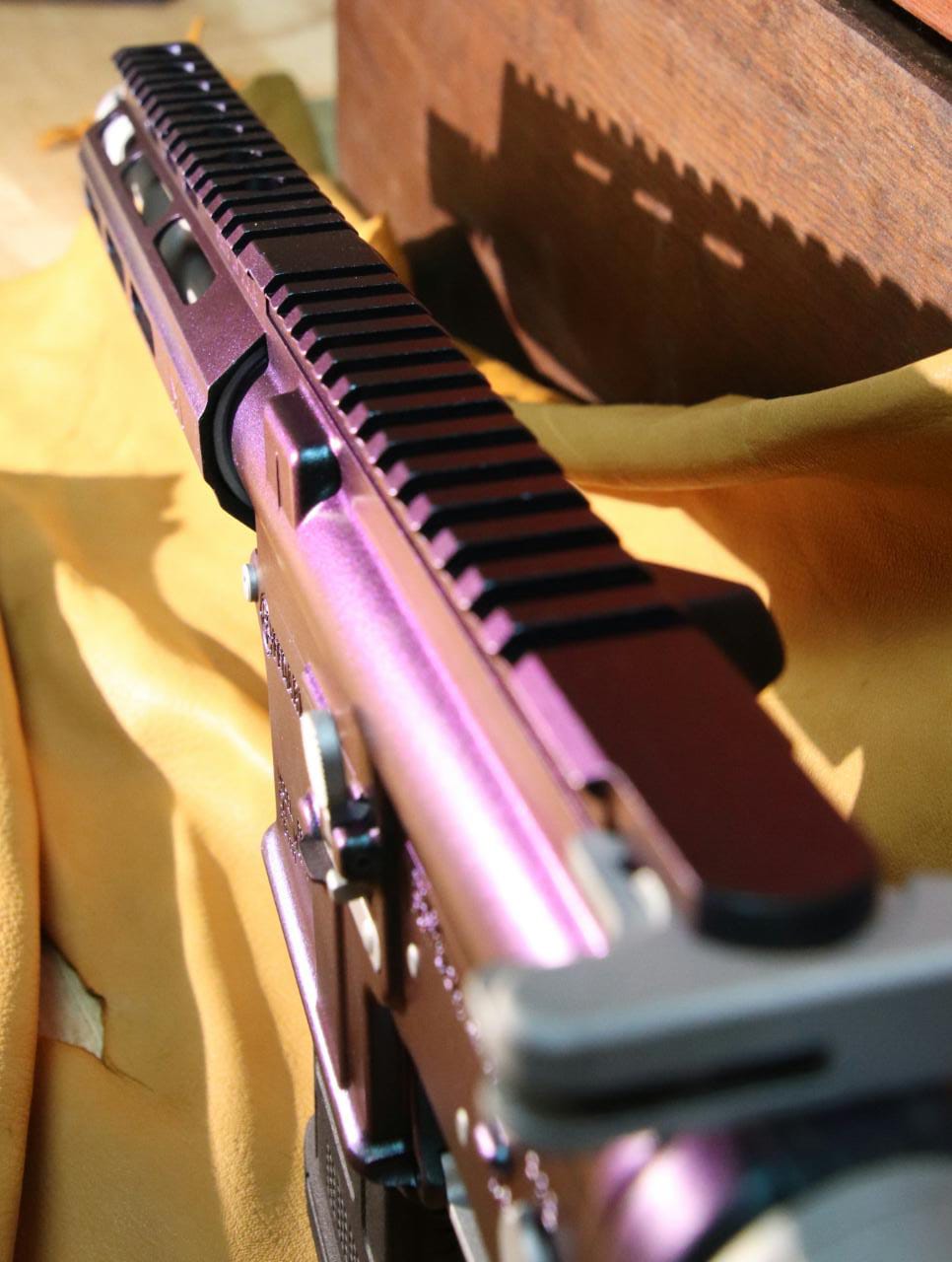 GUN CANDY CHAMELEON STINGRAY PHOTO 3 OF 3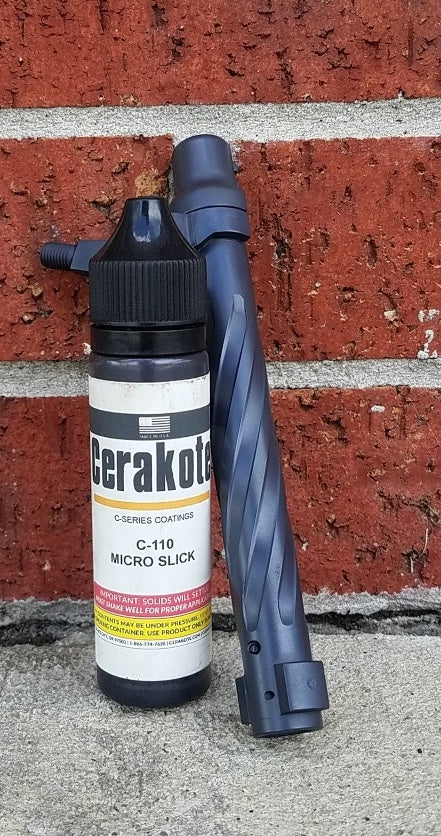 CERAKOTE MICRO SLICK FOR BOLTS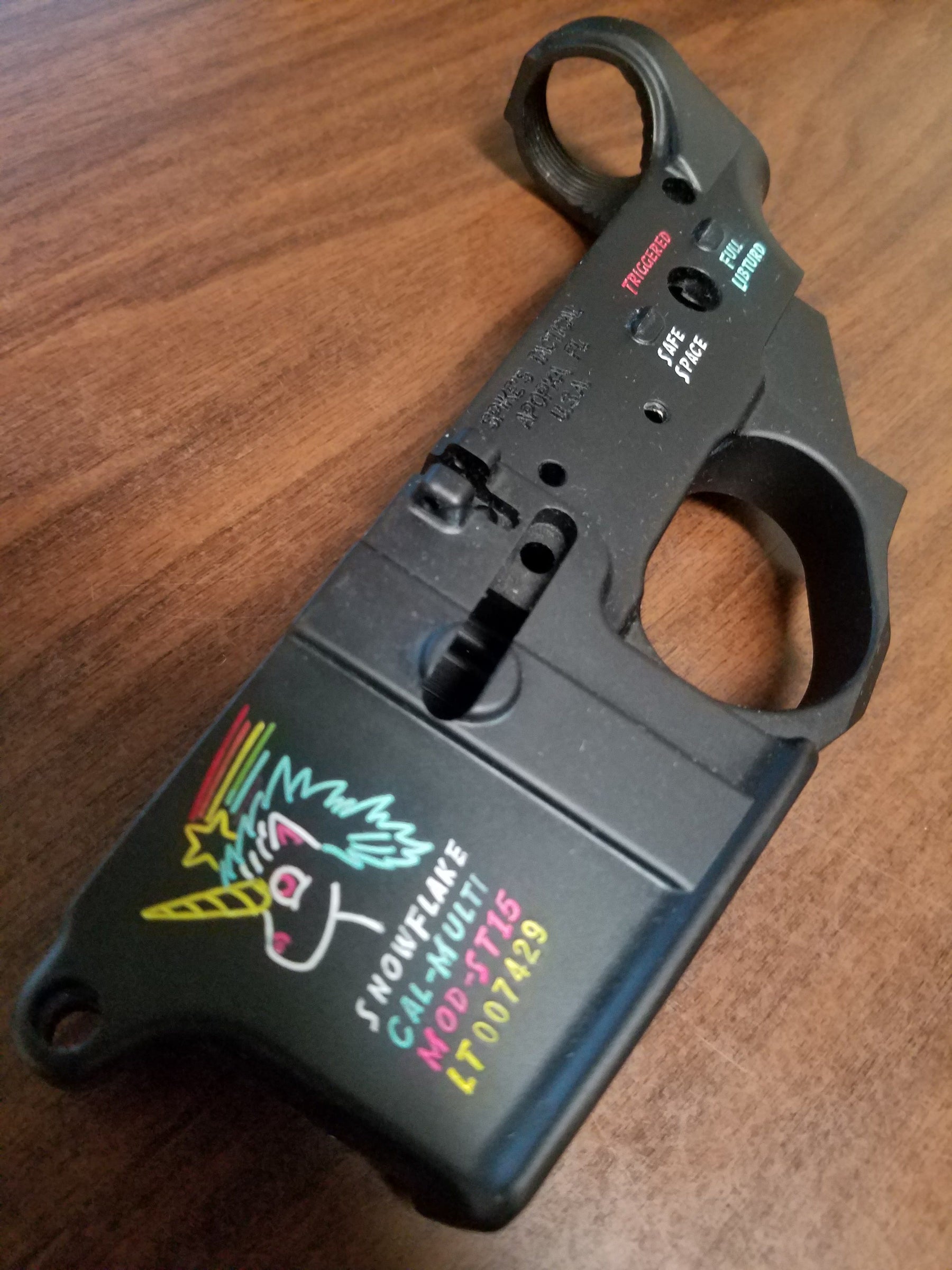 COLOR FILL ON SPIKES TACTICAL SNOW FLAKE LOWER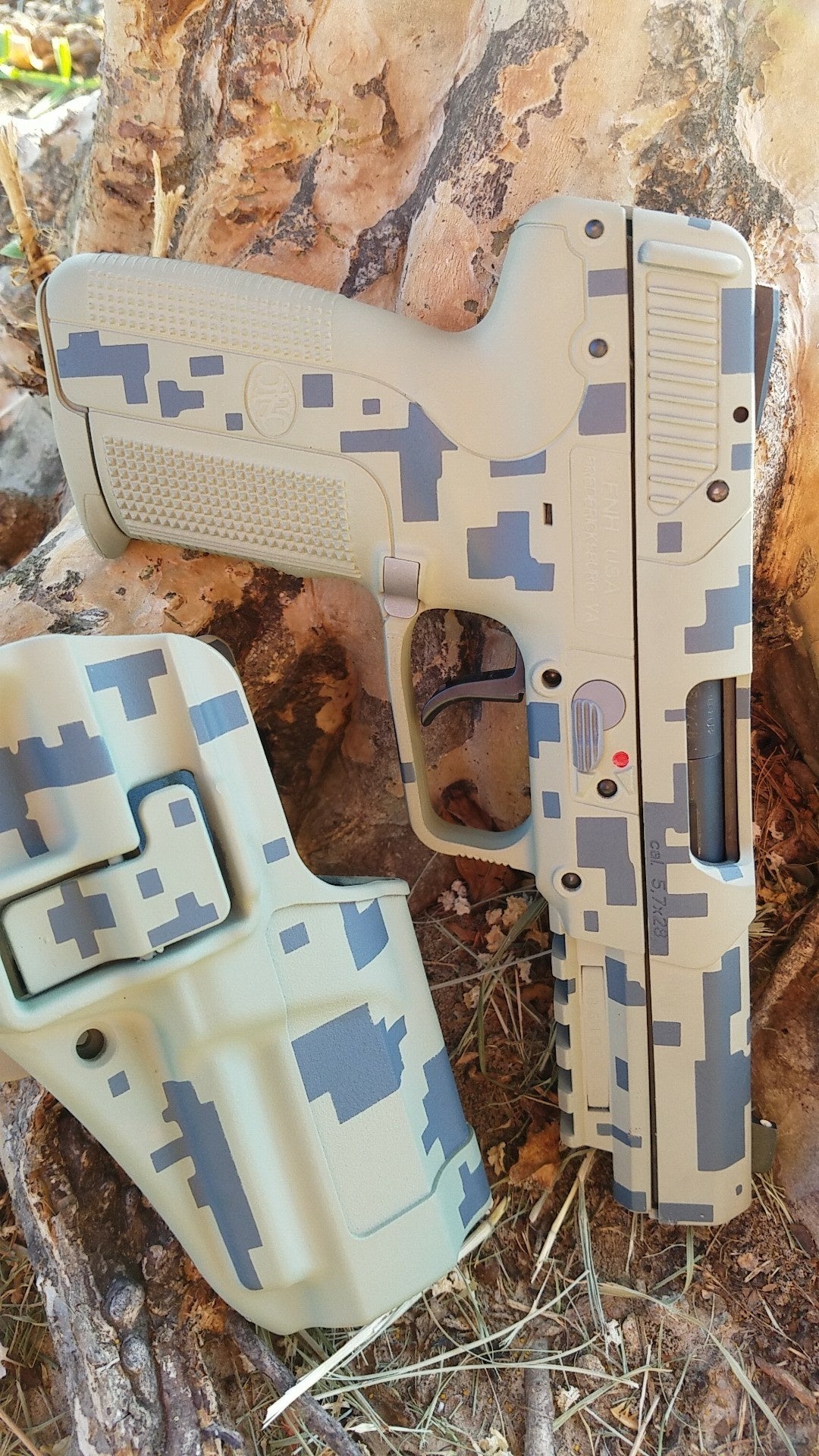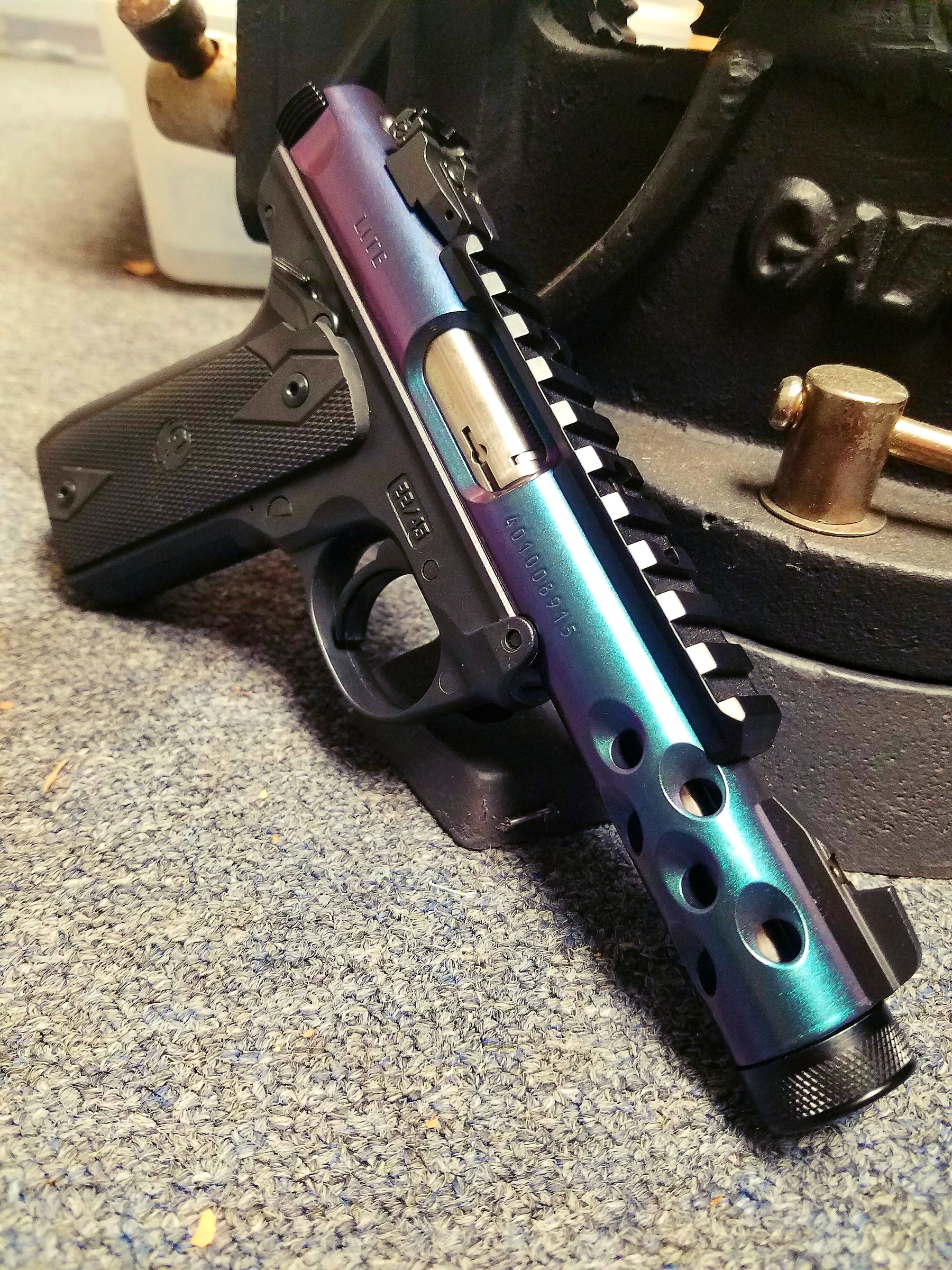 RUGER 22/45 LITE CHAMELEON BLUE CERAKOTE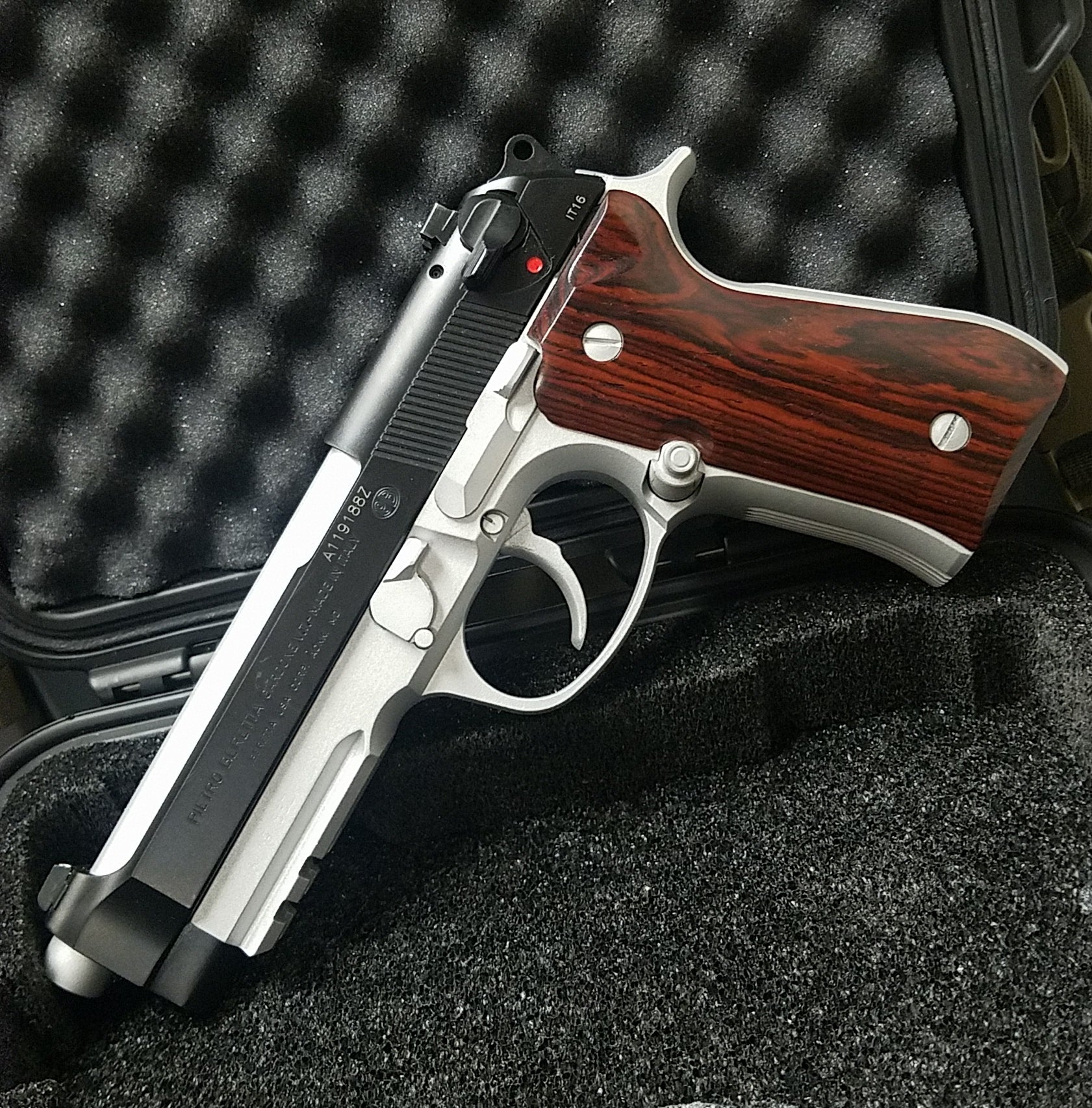 RESIDENT EVIL THEMED BERETTA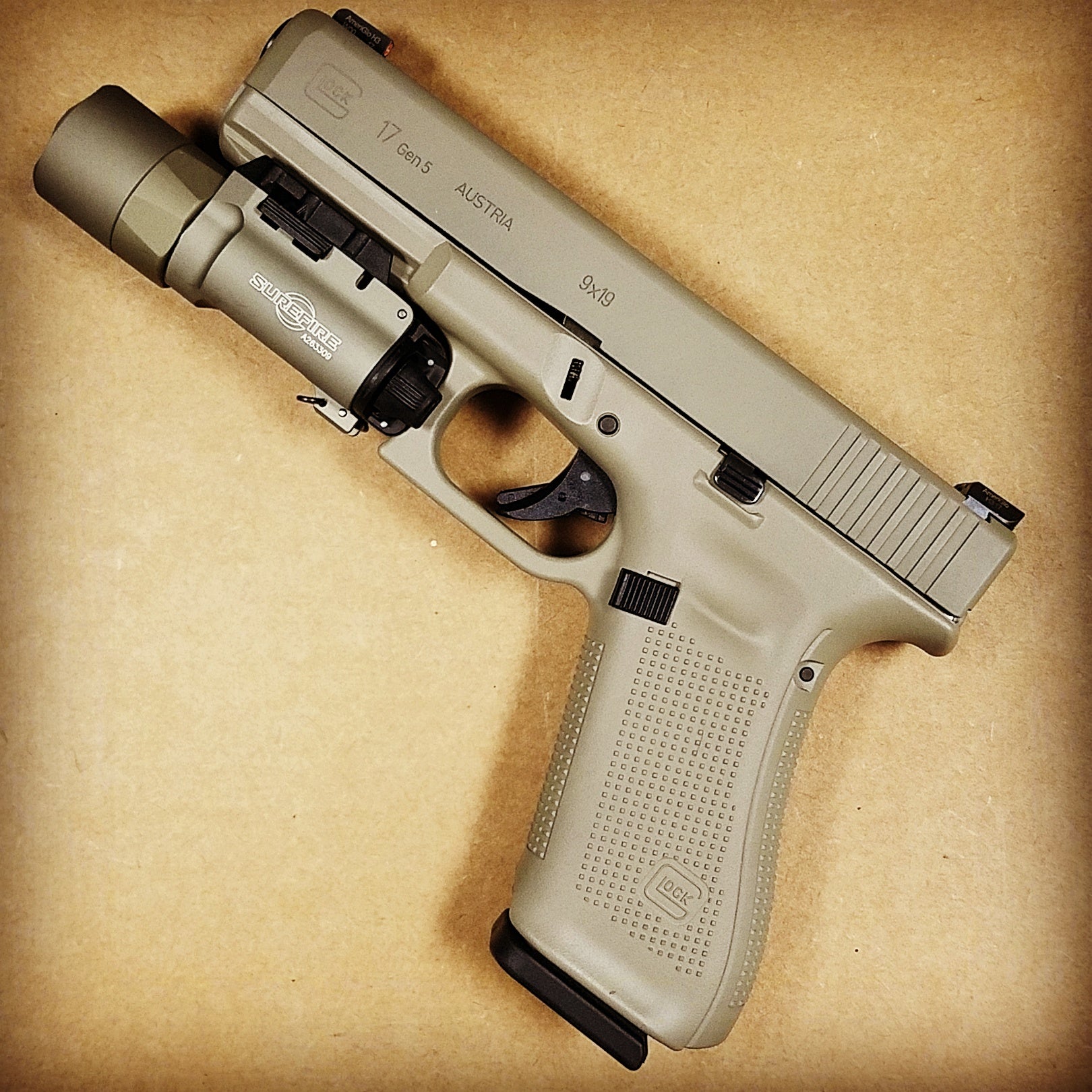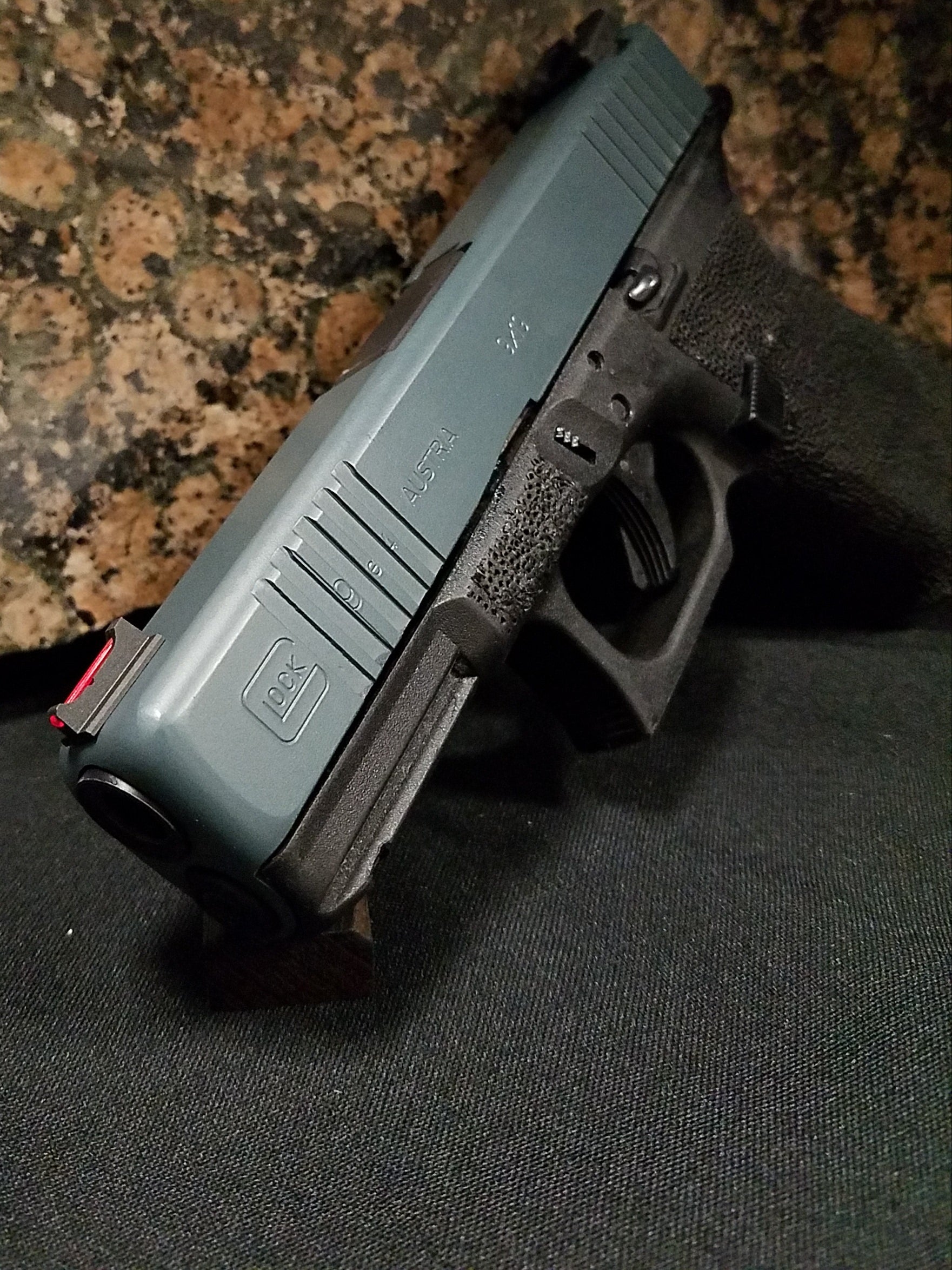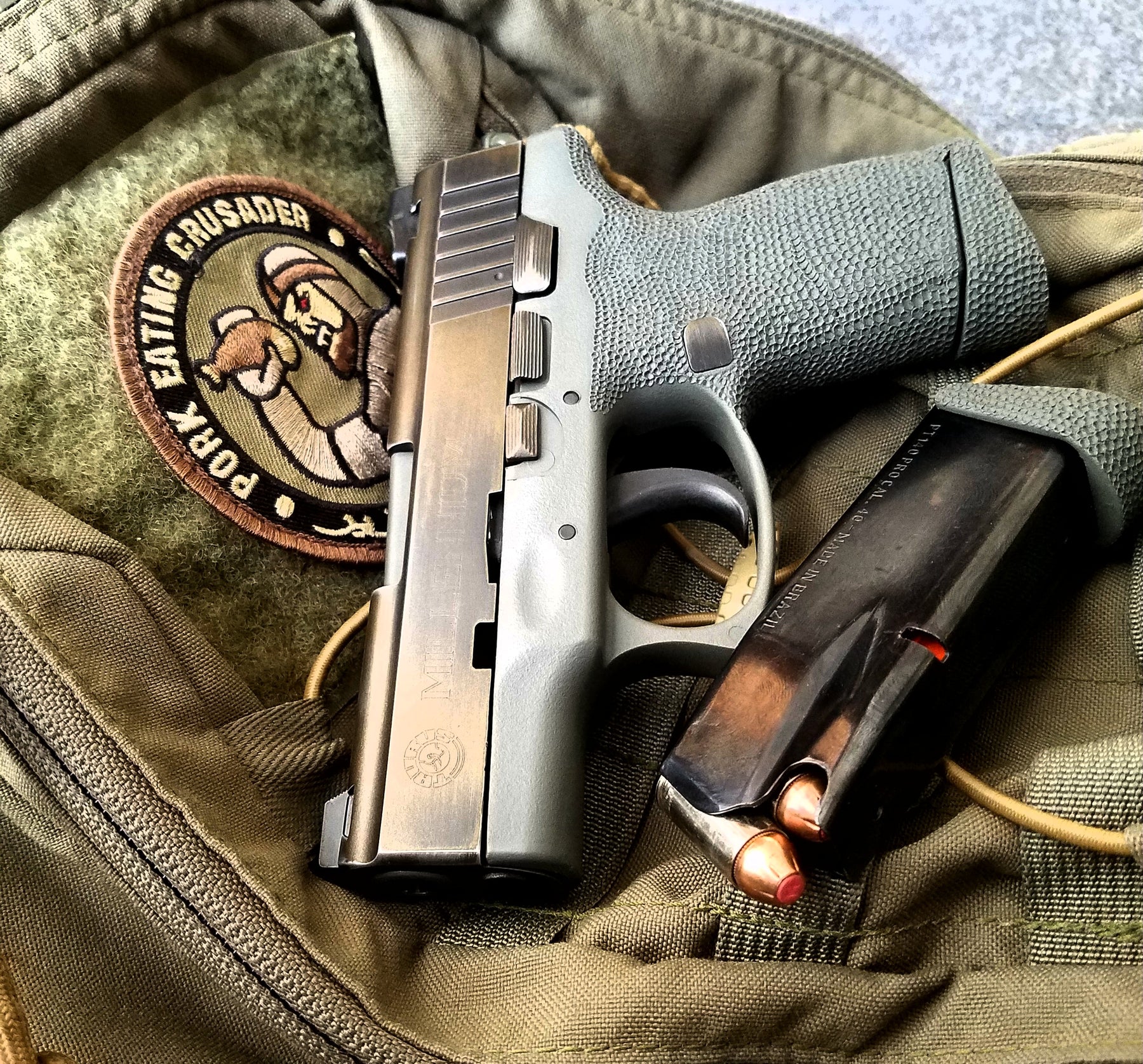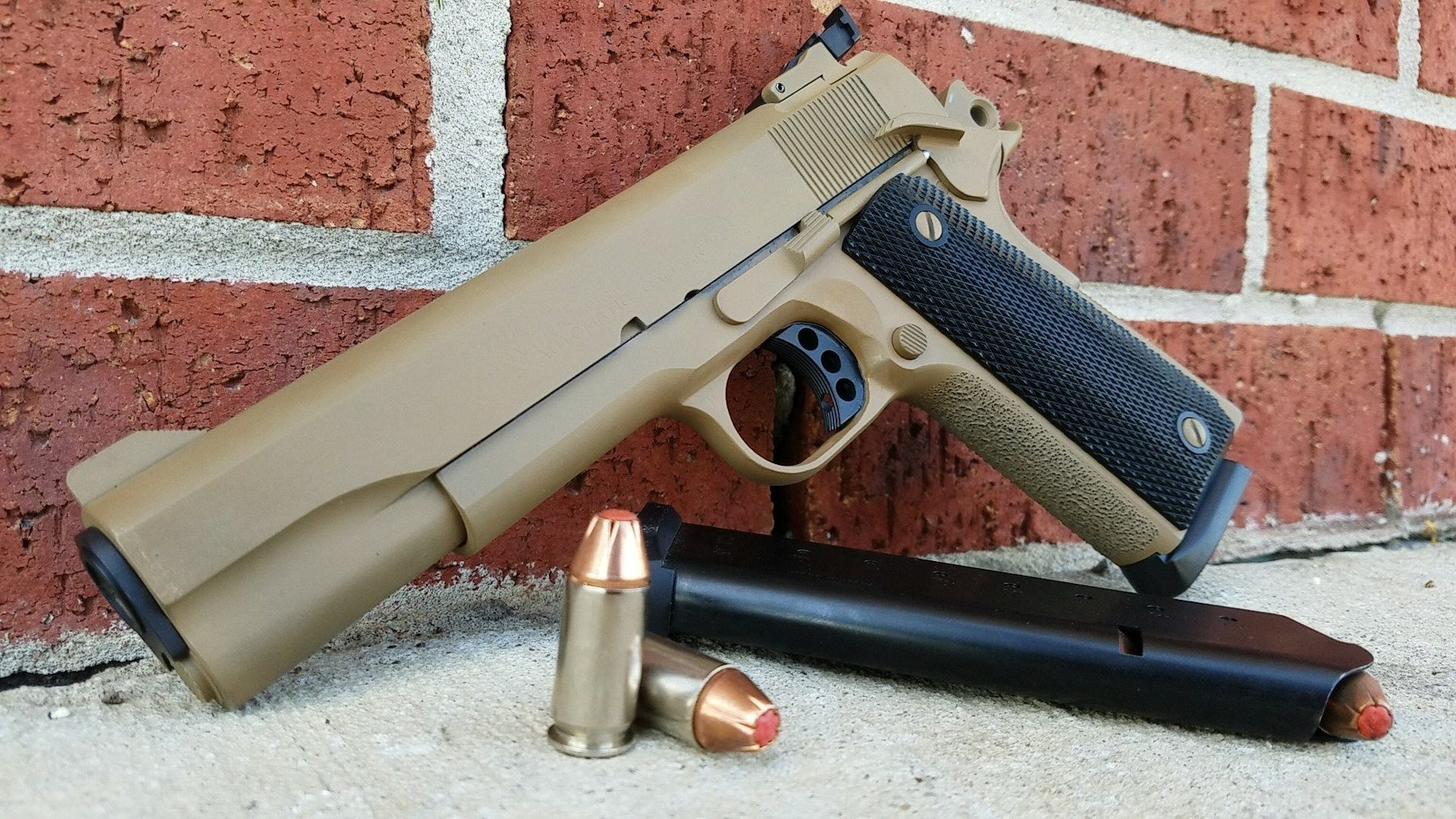 COLT MARK IV IN .45 TROY COYOTE TAN CERAKOTE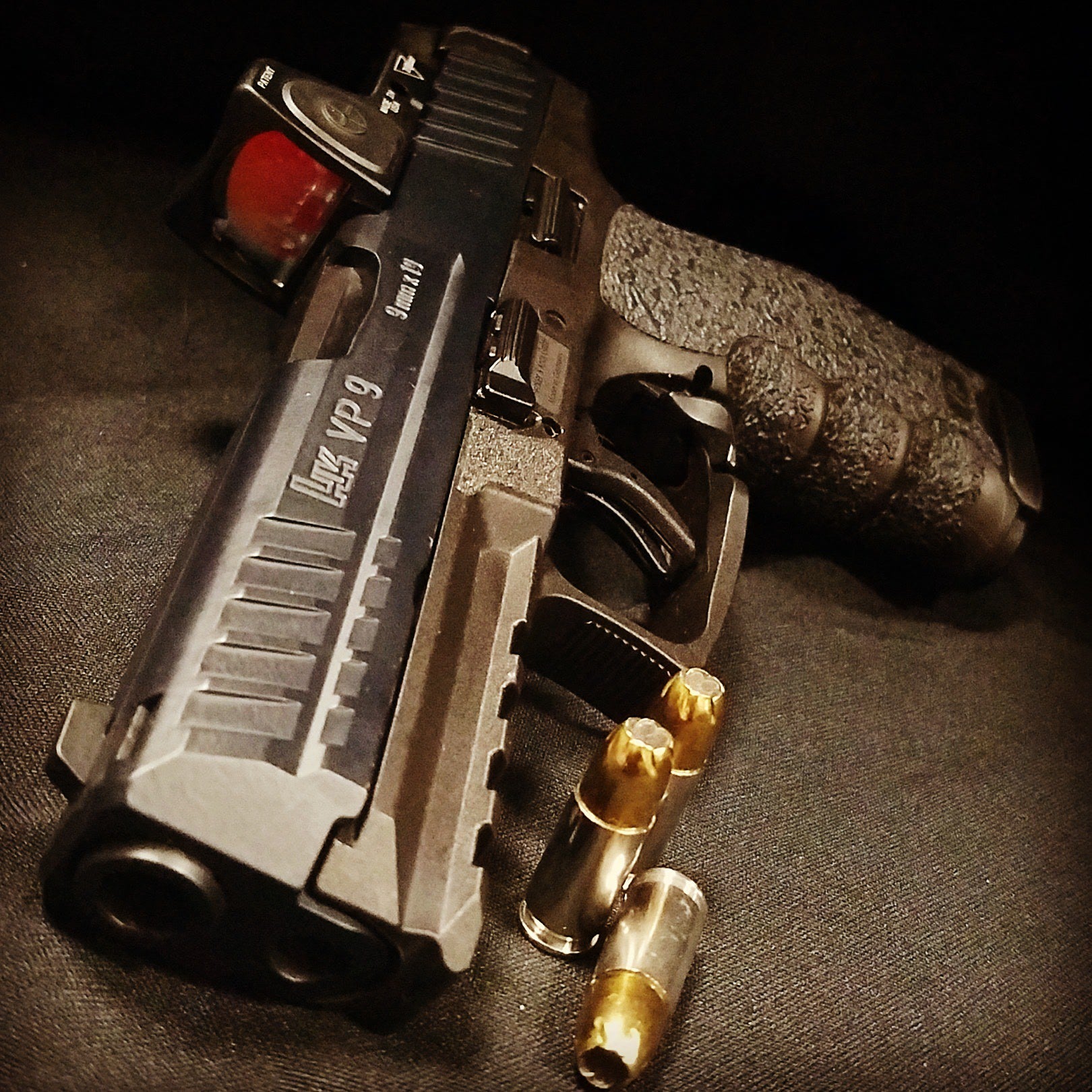 HK VP9 RMR CUT, MIDNIGHT BLUE CERAKOTE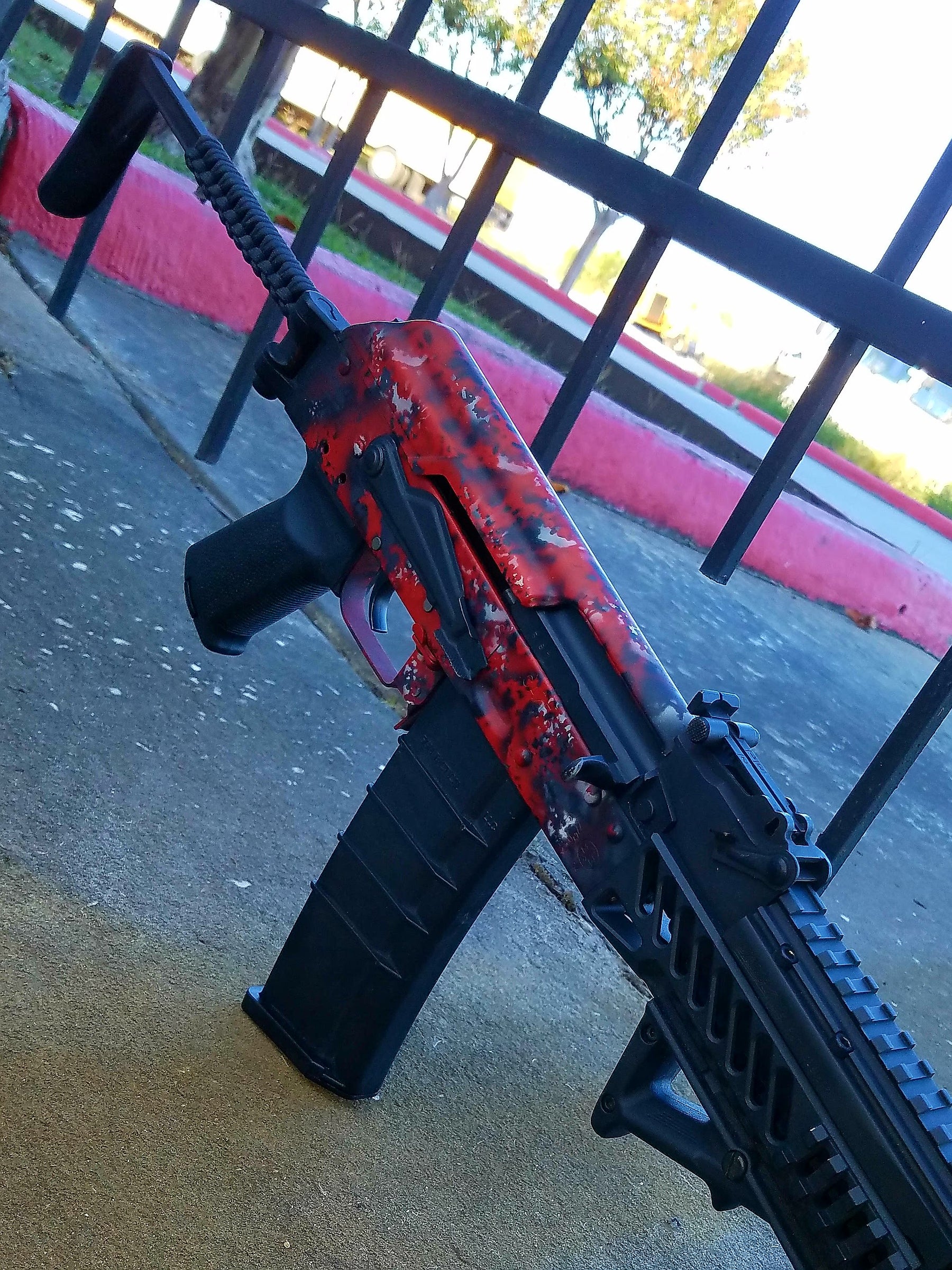 KRYPTEK CAMO IN CERAKOTE COLORS PATRIOT BROWN, RAL8000, GRAPHITE BLACK

COYOTE TAN AND BAZOOKA GREEN CERAKOTE ON A WOOD STOCK

MULTI COLOR CAMO CERAKOTE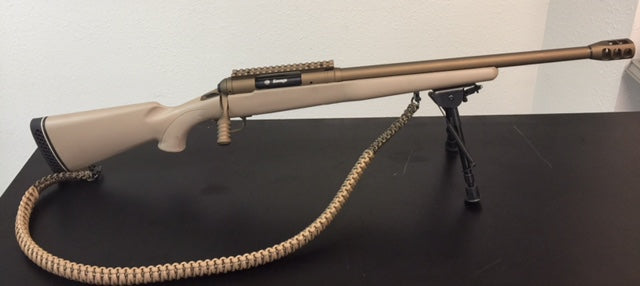 CERAKOTE MCMILLIAN TAN AND BURNT BRONZE ON SAVAGE MODEL 10


CERAKOTE SCOPE IN COYOTE TAN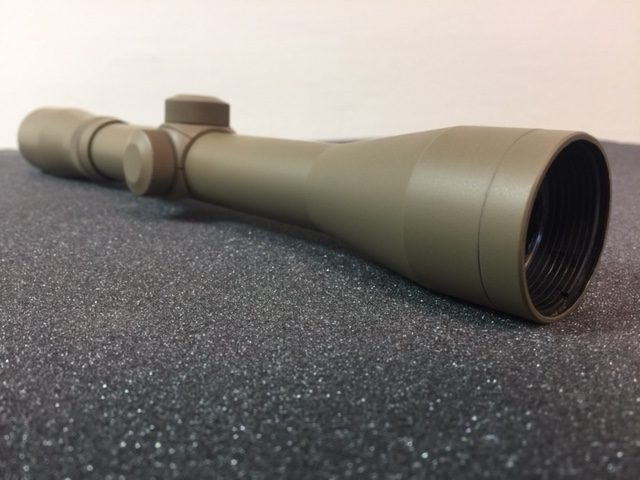 TIGER STRIP FOREST GREEN AND GRAPHITE BLACK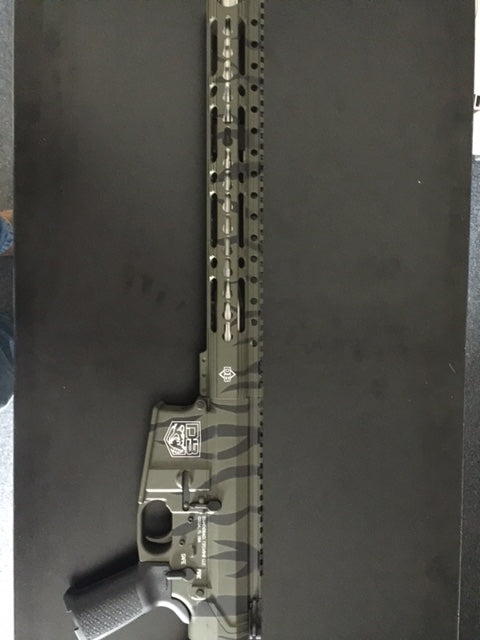 TIGER STRIPE CAMO WITH FILL FILL IN LETTERS

BRIGHT WHITE CERAKOTE LIGHT BAR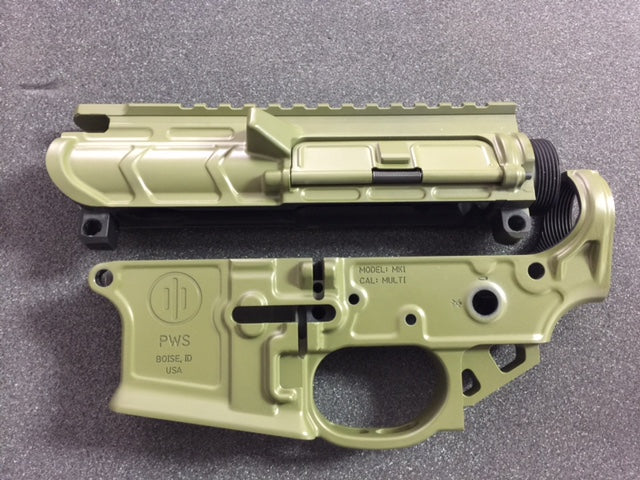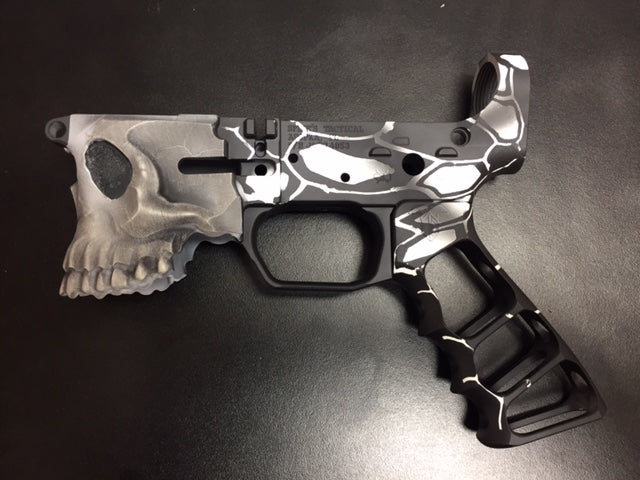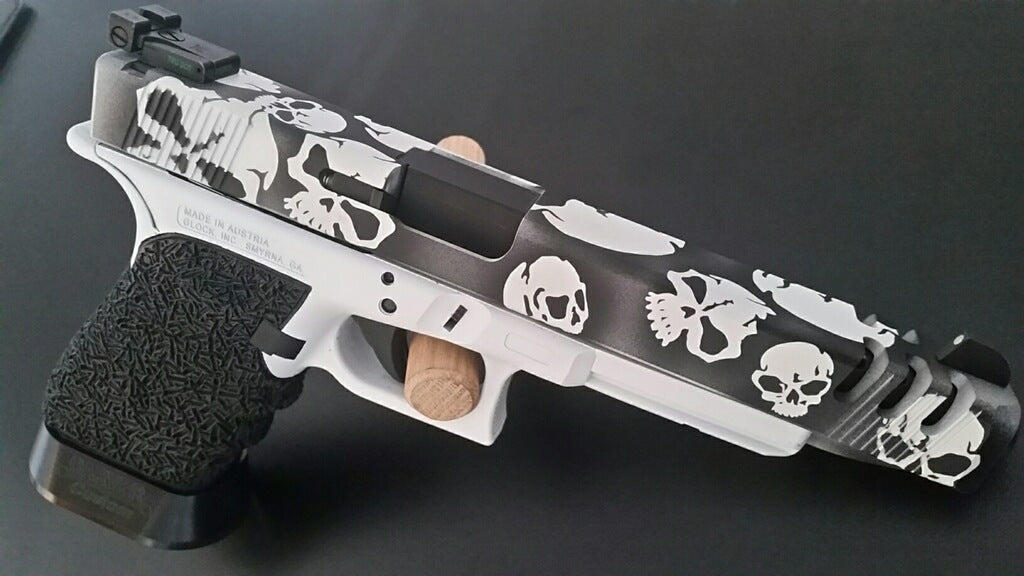 CERAKOTE BRIGHT WHITE AND GRAPHITE BLACK WITH SKULLS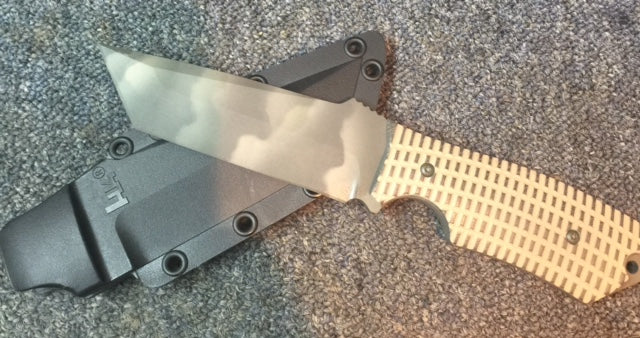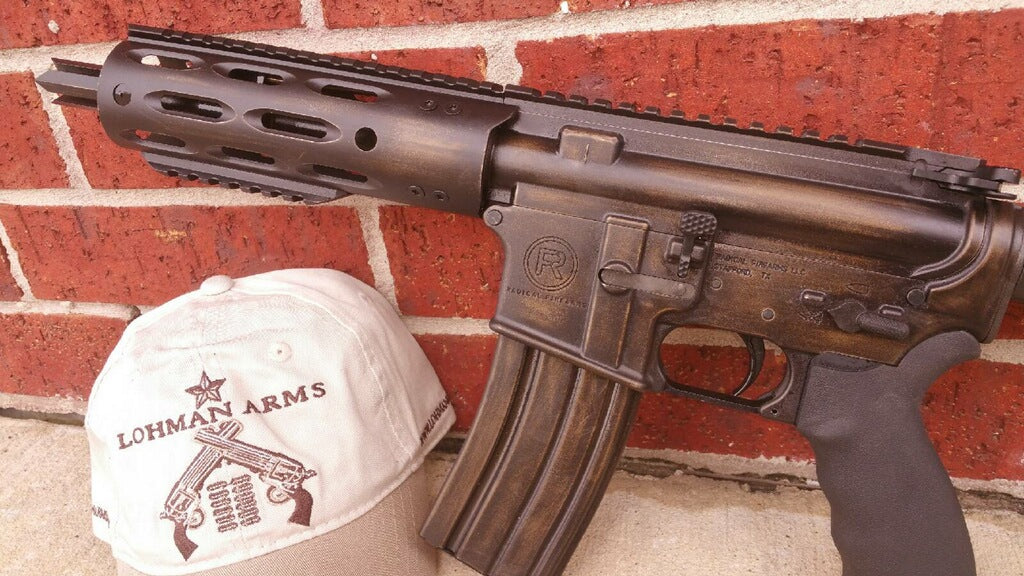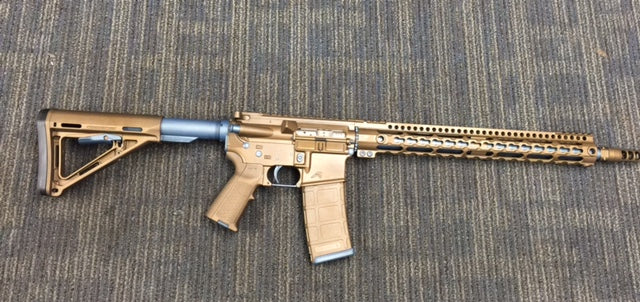 CERAKOTE BURNT BRONZE AND BLUE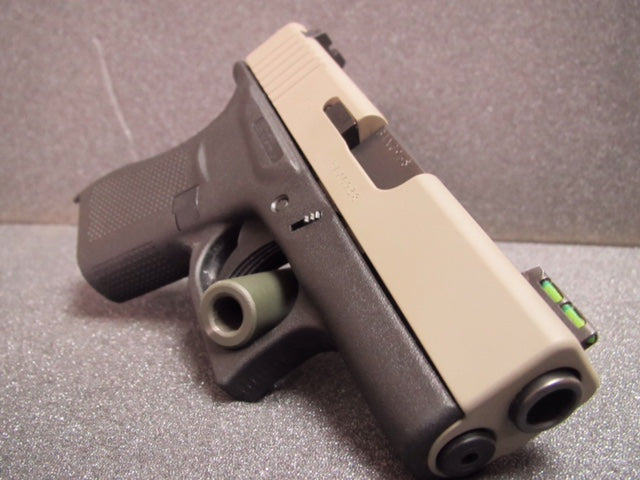 DESERT VERDE ITEM: H-256Q CERAKOTE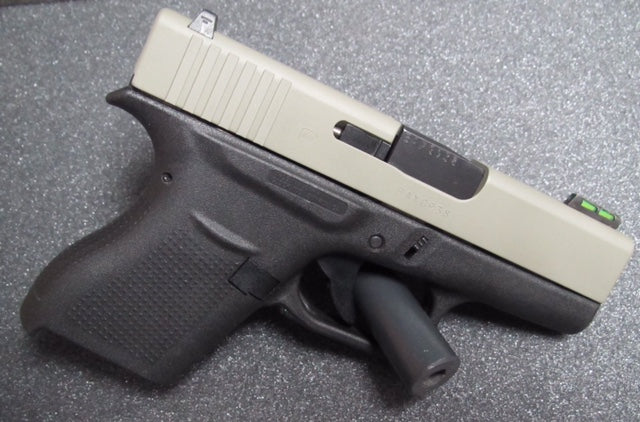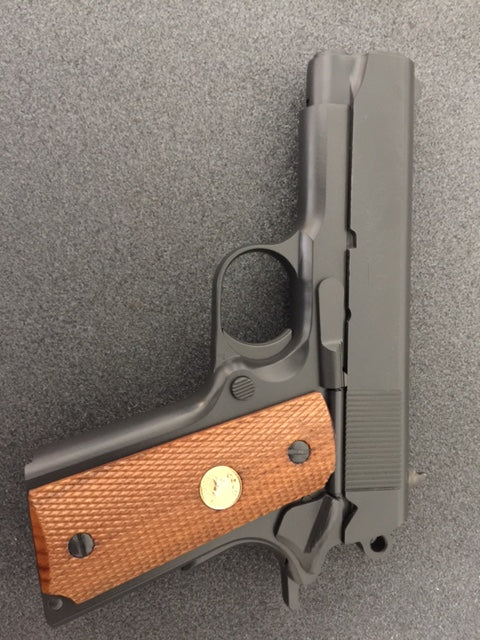 1911 CERAKOTED IN MIDNIGHT BLUE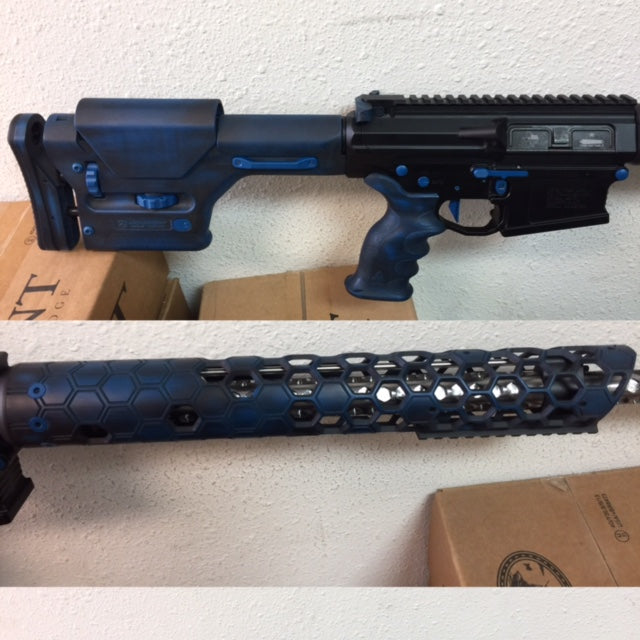 BATTLE WORN BLACK AND BLUE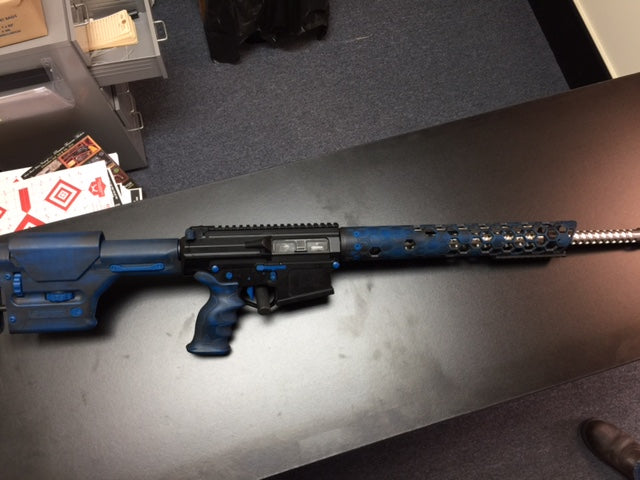 AR 15 BATTLE WORN CERAKOTE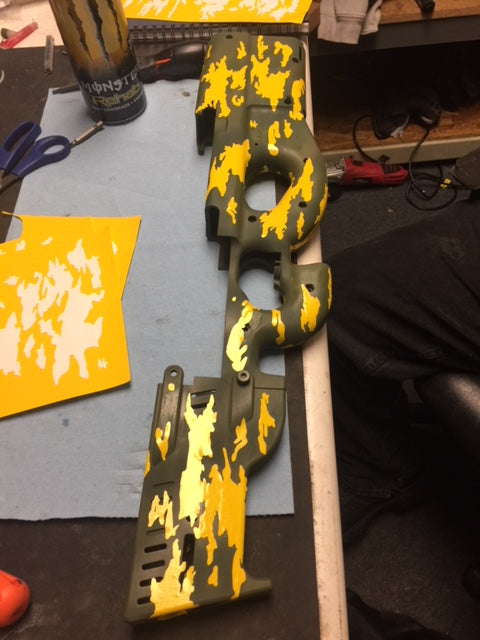 STENCIL WORK FOR A CUSTOM CAMO PROJECT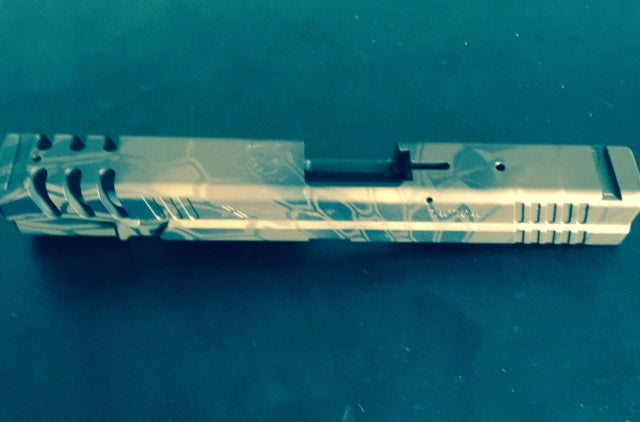 KRYPTEK PATTEN ON A SLIDE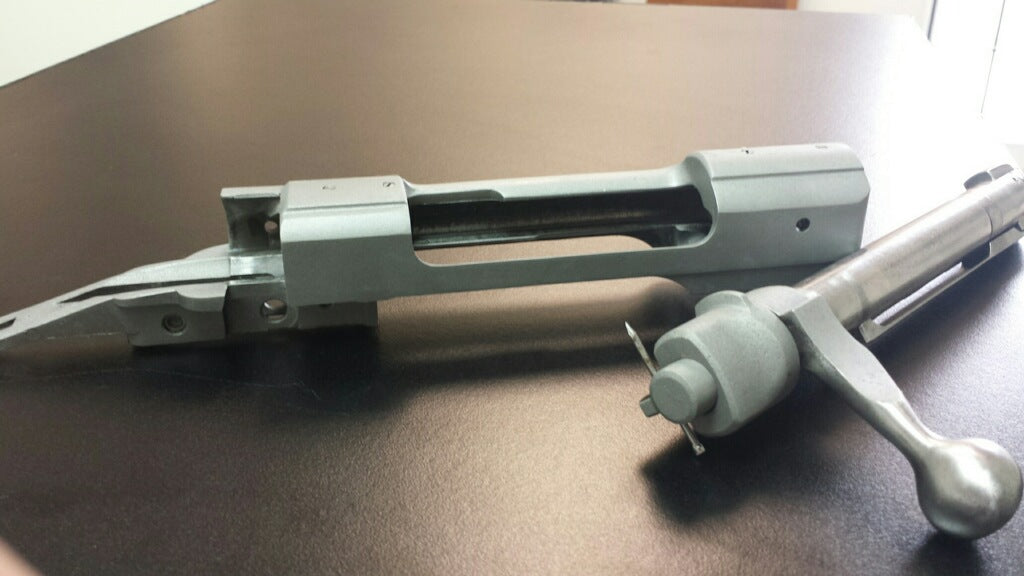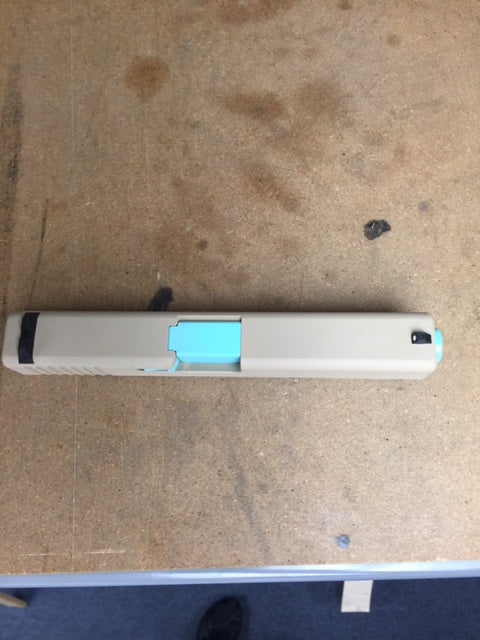 CERAKOTE SLIDE AND BARREL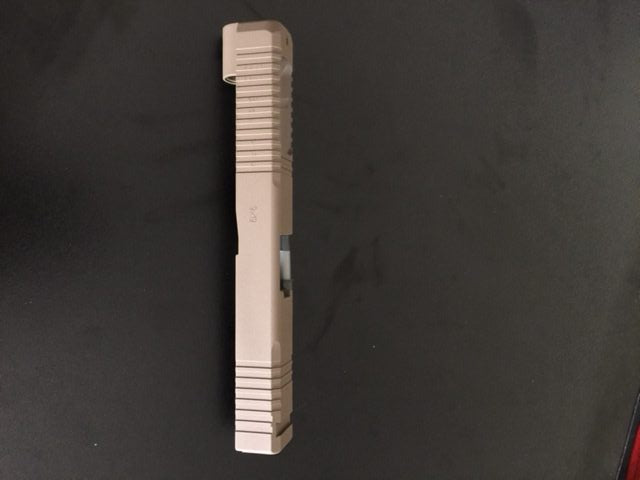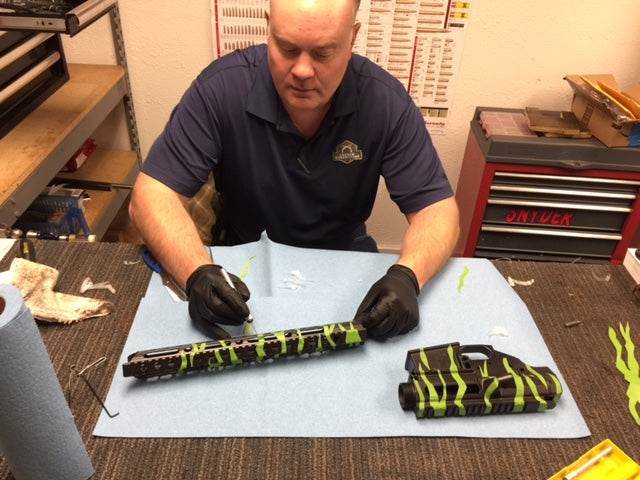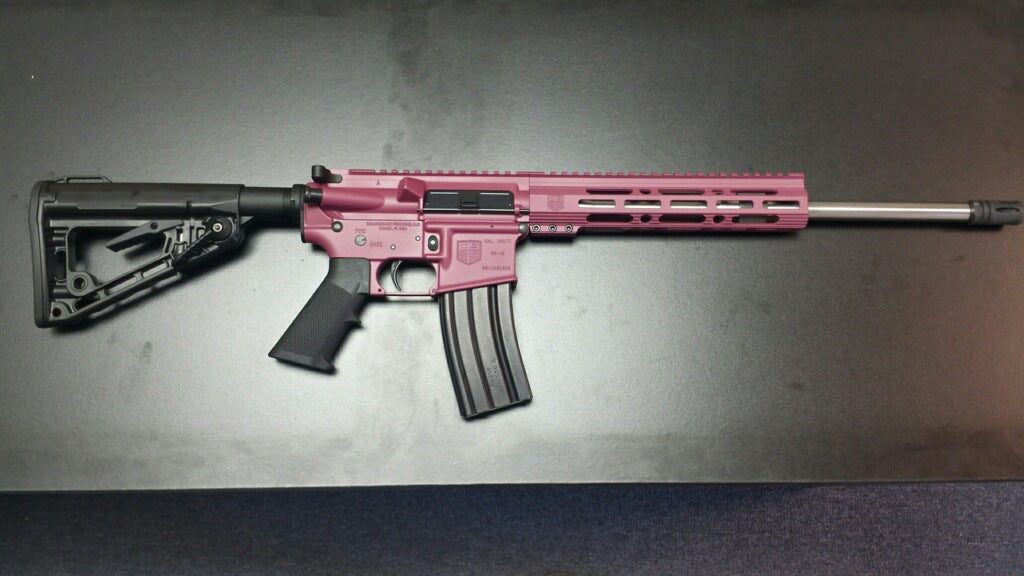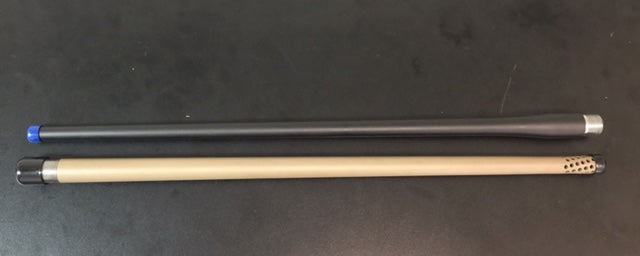 GLOSS BLACK AND TAN CERAKOTED BARRELS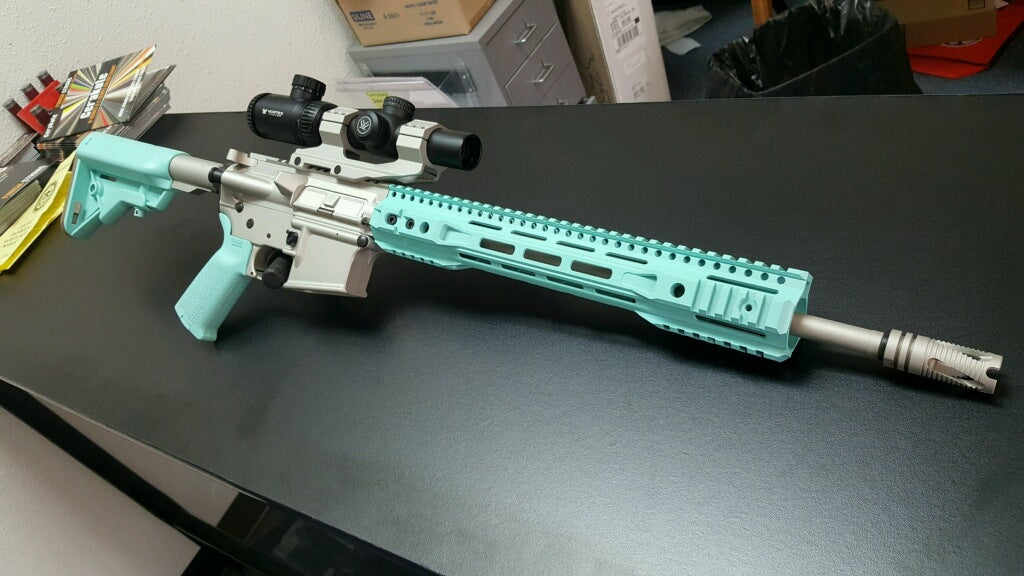 ROBBINS EGG BLUE AND CRUSHED SILVER CERAKOTE AR15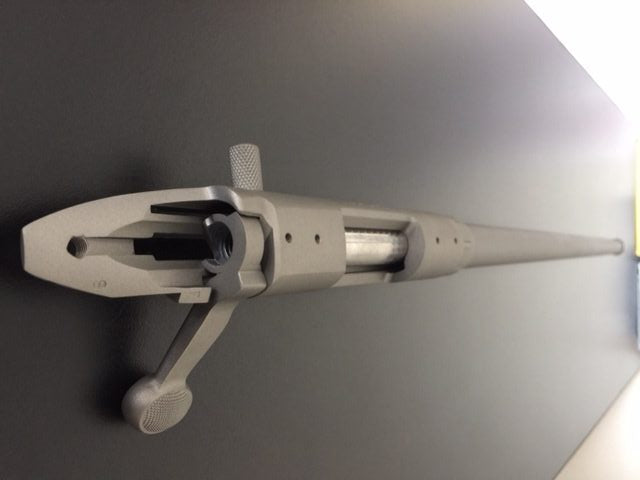 CERAKOTE ACTION AND BARREL - STAINLESS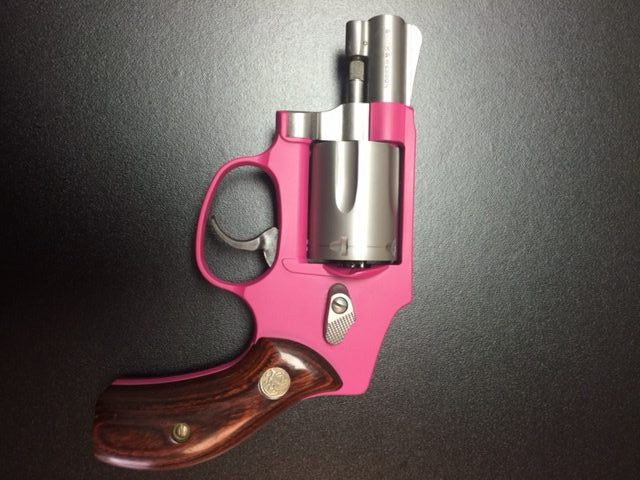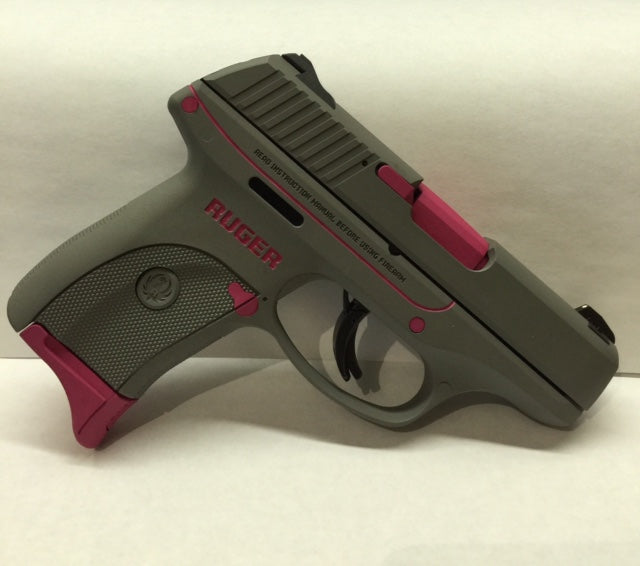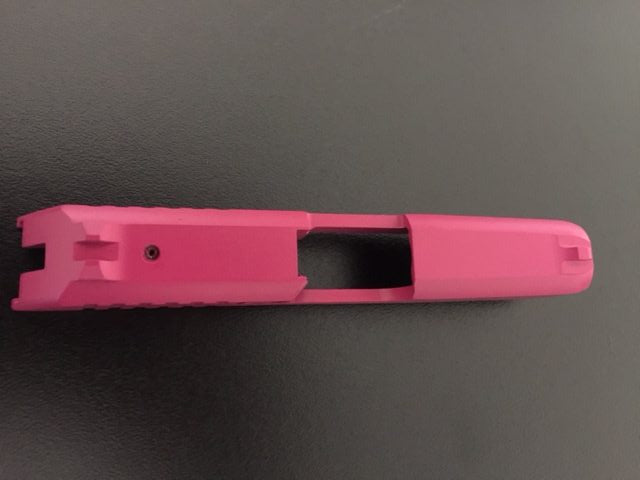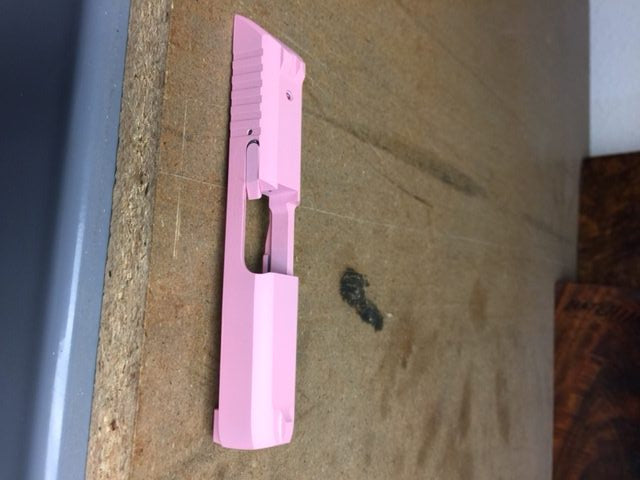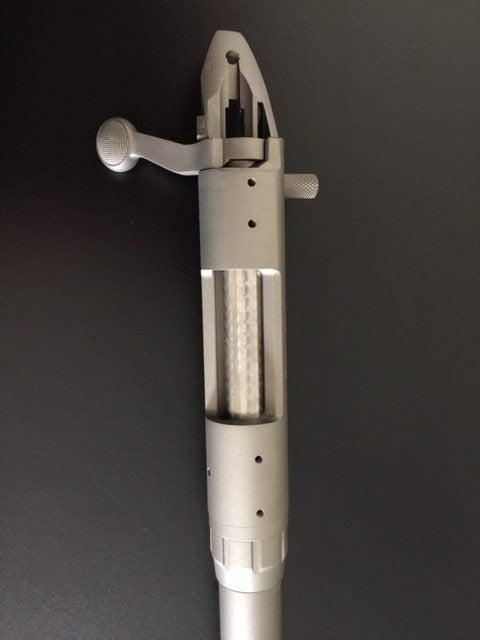 CERAKOTE ACTION STAINLESS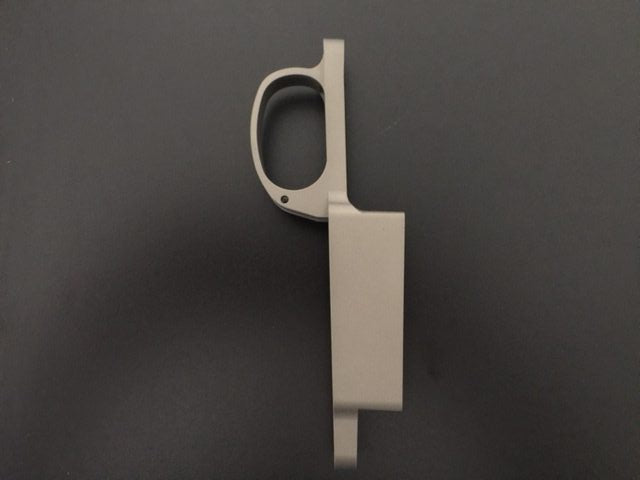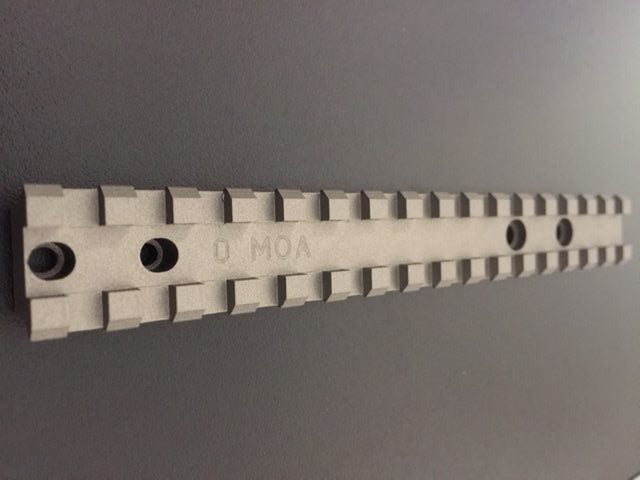 CERAKOTE RAIL COLOR STAINLESS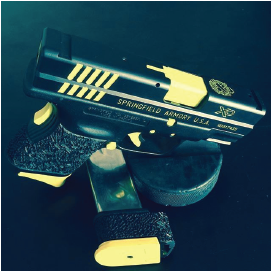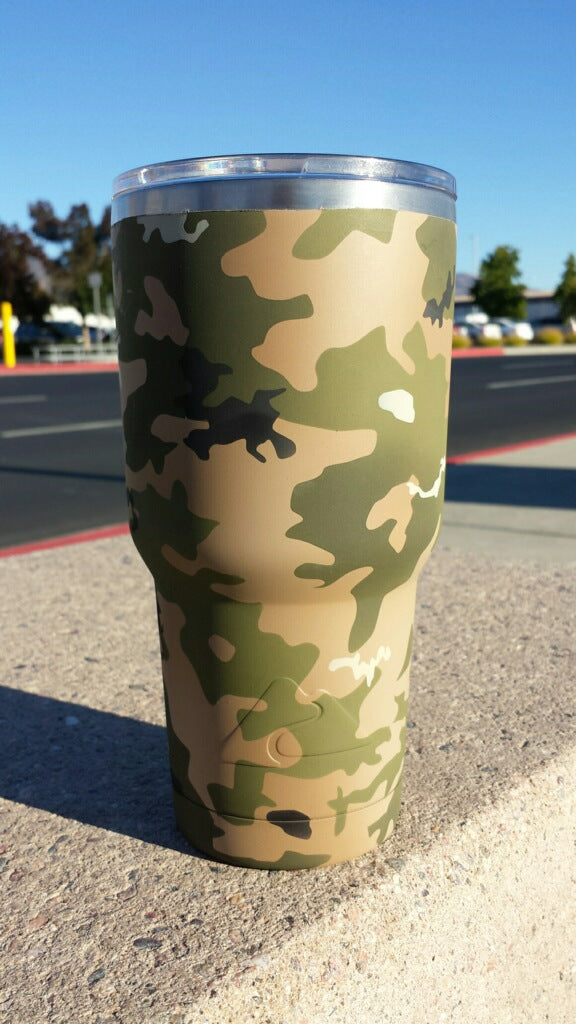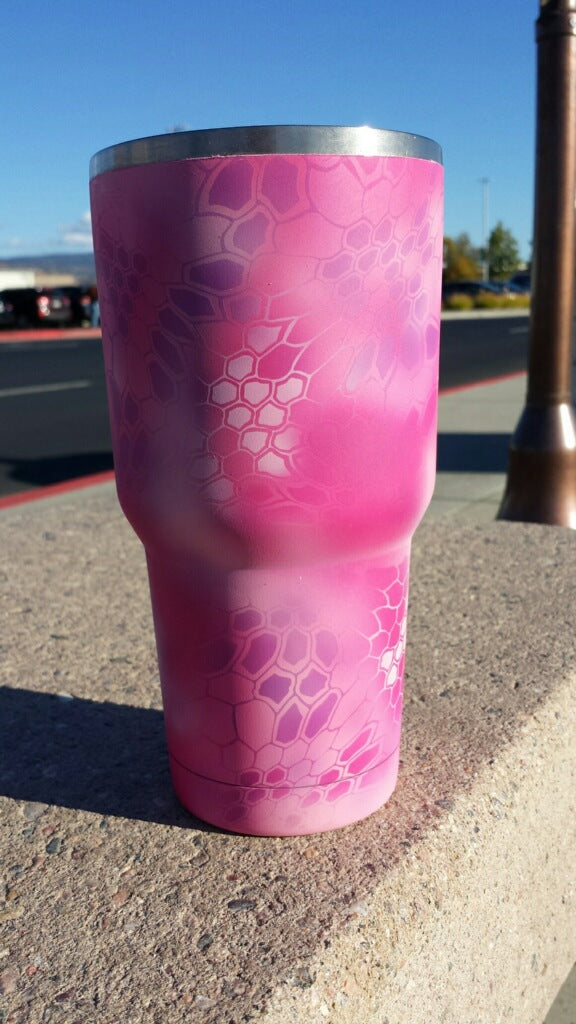 PINK KRYPTEK PATTERN ON YETI CUP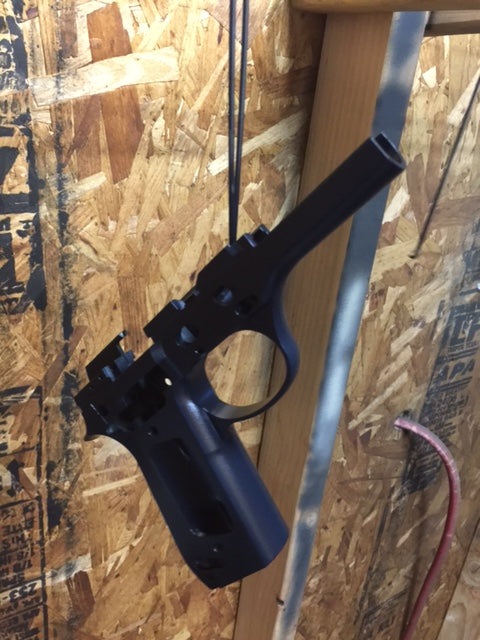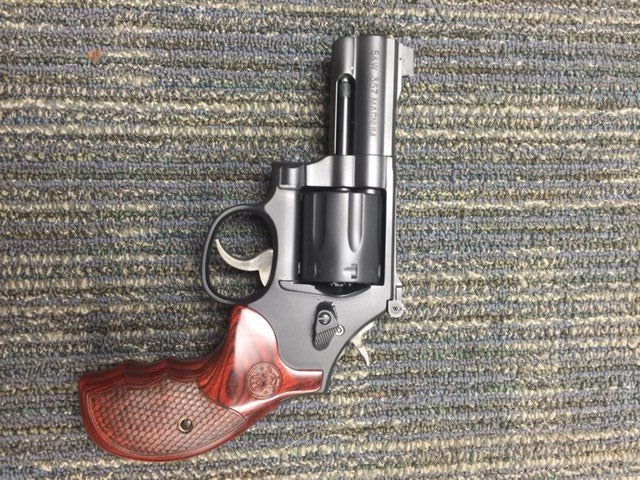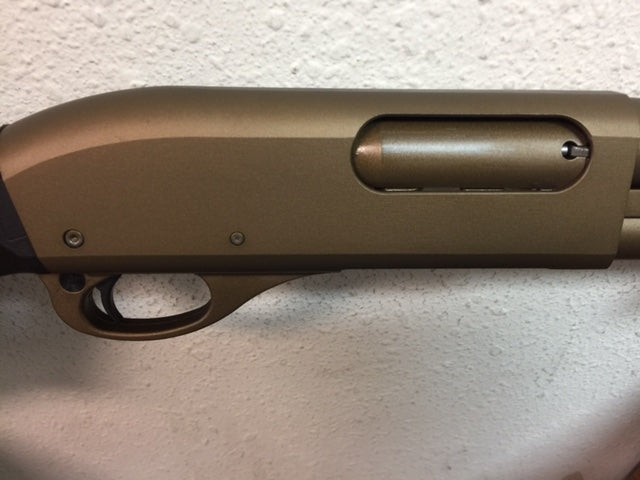 BURNT BRONZE SHOTGUN ACTION