Lohman Gunsmith September Newsletter
The weather is turning cooler and the feel of fall is in the air. Hunters are taking to the fields. Before you go on your hunt be sure to go through your check list of things to look at and check on your gun. When was the last time you did a good gun cleaning to your hunting rifle? Are the bases on the scope loose? If so you should take a trip to the range to make sure you are still at the zero you want to be. You can miss a shot of a life time if your scope is not on zero. If you have a sling check and make sure nothing has happened to it. I always suggest going and putting a couple rounds down range before the season starts
Revolvers are gaining popularity again and we are seeing a lot of guys getting them out of the gun safe and bring them in for work. Some of the popular things people want us to do is a trigger job, polish the hammer engagements, chamfer the cyclinders, and dehorn the trigger.
We are also seeing a lot of guys wanting their slide and barrel ported. This allows a shooter to get back on target quicker because there is less recoil. Sometimes we will have to change out the recoil spring once the barrel is ported.
I bought a new sight pusher in September. This allows us to take off and put on sights without a chance of damage.
Below Jacub is displaying a cerakote camo job he just finished up.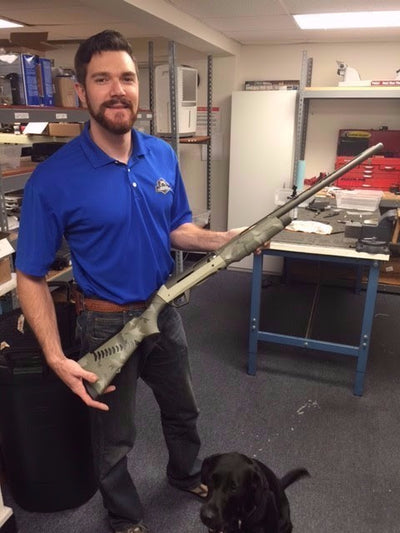 If you have a custom project or just need a little work done give us a call at 832 849 0009 or send us a email at gunsmith@lohmangunsmith.com or
web site: http://www.LohmanGunsmith.com
Our Fall Hours will be:
Monday 8:00 a.m. – 5:00 p.m.
Tuesday – Friday 8:00 a.m. – 6:00 p.m.
Saturday 9:00 a.m. – 1:00 p.m.
Saturday Closed for Lunch 1:00 p.m. – 2:00 p.m.
Saturday 2:00 p.m. – 5:00 p.m.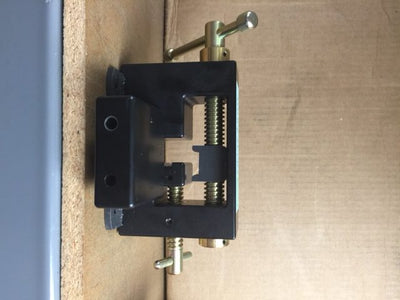 Sight Pusher – We are able to push your sights out with out damage!