At Lohman Gunsmith we offer Cerakote in Houston Texas and take great pride in achieving perfection with all the work we do. That is why so many people trust that when they drop off a firearm that we will meet or exceed there exception.
What is Cerakote? Cerakote is a Polymer-Ceramic Composite coating that is sprayed onto many applications like firearms. Cerakote can be applied to metals, plastics, and polymers. At Lohman Gunsmith we cerakote firearms, knives, and holsters on a regular basis.
Why would you Cerakote something? When you cerakote something it helps in wear resistance, corrosion resistance, chemical resistance. There are over a 100 colors to choose from. We also can custom mix colors to get the color you are looing for. Lot's of people like to do there shotguns. If you ever use your shotgun for a paddle then you will be glad you have cerakoted it. Down here in the gulf coast region we have salt water and that is about the worst thing for metal. If you have your gun cerakoted then all you have to do is wipe it down and spay a little oil on it and you are good to go. If you do not have your firearm cerakoted then you would have to do a deep clean and scrub the parts down
Below are some examples
This is an example of Cerakote battle worn. Battle worn is a very popular look. We first spray a base coat on the firearm. Then we go back and spray a second coat which is the darker coat on the top of the gun. We will then go in and take the top coat off and that will give it the worn look.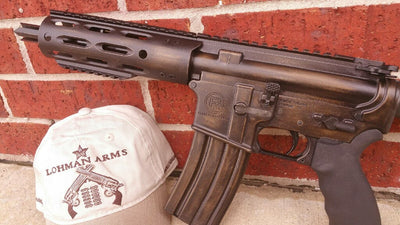 This is an example of a Cerakote frame in black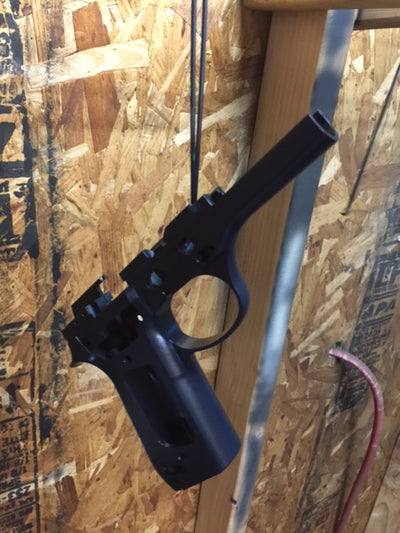 This is an emample of a Cerakote bolt and Cerakote action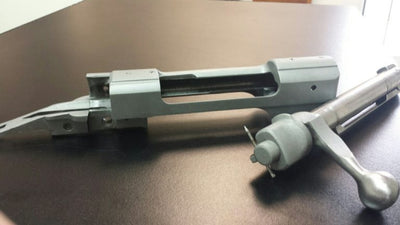 This is a example of kryptek cerakote pattern. Kryptek is a new camo pattern. Intead of your traditional camo we can use this to give you a different kind of camo. You can choose any type of color pattern depending on what type of situation you hunt in.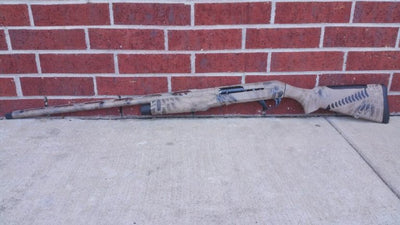 If you want your barrel to looked like it was blued then Cerakote midnight blue. Lots of people want to keep there guns looking factory orginal. When you want your gun to have a more resistant coating and to look like the old bluing then you can go with the midnight blue.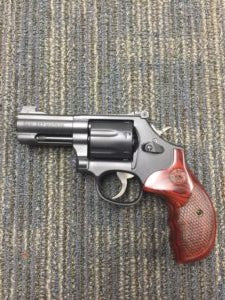 We do lots of AR's in Cerakote. AR's are like a lego set. You have all types of different parts you can put on them to modify it to your liking. Why not cerakote it with custom colors of your choice. We see lots of people cerakote there AR with there school colors. We see more multi color AR's than any other type of firearm.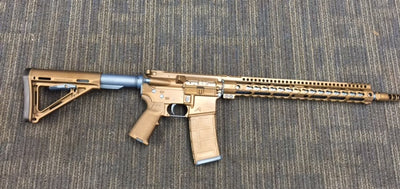 We do lot's of guns for Lady's Here is a robin egg blue and crushed silver.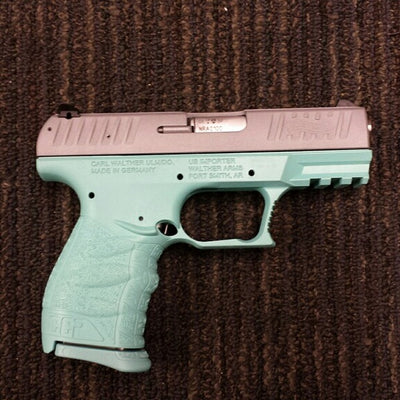 As you can see there are lots of reason to cerakote your firarms. If you are looking to have something done contact us.
Check out  our web site at http://www.lohmangunsmith.com or send us a email at gunsmith@lohmangunsmith.com or you can call us at (832) 849 – 0009